Saoirse Ronan Won't be in Star Wars: Episode 7.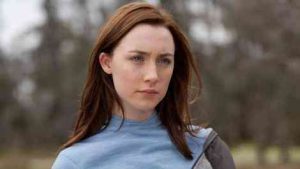 While discussing her recent projects Saoirse Ronan revealed that she didn't get the role she auditioned for in Star Wars: Episode 7. It's a pity. She was the only one brave enough to confess that she auditioned for the most secret movie in the Galaxy…



When asked by the Playlist about her possible involvement with the new Star Wars movie she said:
"I don't have 'Star Wars. I don't have the role," Ronan said, sounding kind of defeated. "I just shouldn't have said anything. I just auditioned for it, like everyone else did." When we asked about the audition process, she said, "To pretend that you have a lightsaber in a scene is always very exciting. It would be great. But it's something that everyone's gone up for."

So the open casting call from the UK might actually bring us our next unknown hero/heroine from the Star Wars Universe. Which is not a bad thing at all.