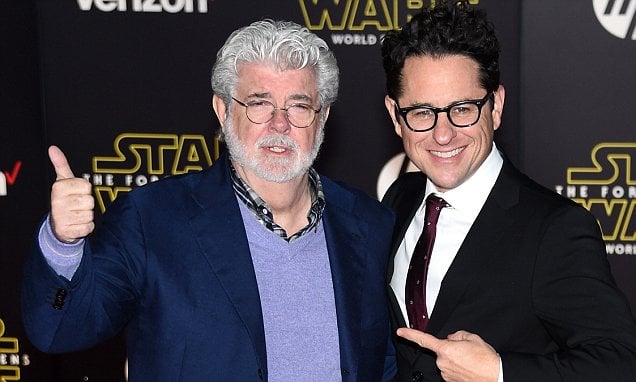 He may be retired, but George Lucas can't help but be a presence in the creation of Star Wars even if his role does seem to shrink with each passing release. Entertainment Weekly has a nice piece out today that gives us a bit of insight into the ongoing presence of the creator.
EW spoke with Kathleen Kennedy back at Star Wars: Celebration and shared some of it with their readers in the most recent piece. During their conversation, the topic of Lucas came up and EW asked if he still gives his input on the new films.
Not really," she said. "But he'll whisper in my ear every now and then. Usually it's something specific or important to him about Jedi training. Things like that.
It is interesting to note that although he may have removed himself from the creation of the planets, aliens, and galactic war, George can't help but continue to give input on the Jedi. It really speaks to what he saw as the focus of these stories. The Jedi, their spirituality, and their presence and impact on this fictional universe.
But don't fret too much for the creator's lack of presence these days. He is just finally getting to experience these movies as a fan. Passing off the reigns of the franchise to Kennedy just as Han, Luke and Leia must hand off the story to a new generation.
I think he's starting to settle into this and just be a fan," she said. "It's taken a while. It's hard to let go, after 40 years. That's a lot of expectation and things he thought a lot about. Suddenly that next generation, that whole thematic idea he came up with, is in process.
So what tidbit about Jedi training do you think George whispered in Kennedy's ear? And head over to EW for the complete article.
Click HERE to check out and comment on this topic in our forum The Cantina