Gareth Edwards on the Positive Rogue One Reviews + Why He Wants to Work With Donnie Yen Again
In the wake of that 28 minutes of Rogue One that screened at Skywalker Ranch recently, Comicbook.com has a couple of pieces out today focusing on post screening comments from director Gareth Edwards.
First up, comicbook.com got a chance to ask Edwards just how he feels now that a portion of the film has seen the light of day. And predictably, the overriding reaction from him was one of relief:
"It feels good, and it's a relief, because I feel like the best is yet to come. The little clip we showed is not really – the film is built as a whole, so it's really hard to show bits and pieces. It's a journey that you and the characters go on. So I really can't wait for you to see the rest of the movie, because it builds and builds."
Edwards must feel like an enormous weight has been lifted. Disney has a lot riding on this first standalone film, and there will be a unique level of critical attention from fans and critics who will look to this film as a template for where Disney and Lucasfilm plan to take the franchise going forward. With all that pressure riding on his product, the initial positive reactions must feel fantastic.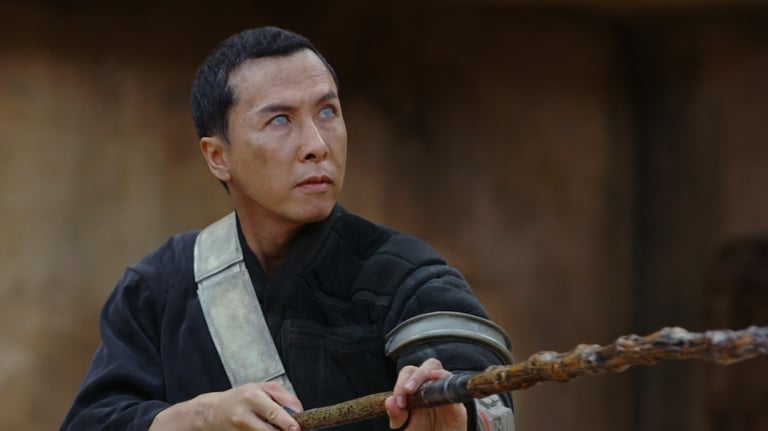 With a bit of the movie exposed now, Edwards was freed up to talk about some of the more specifics details of the film such as the impressiveness of working with Donnie Yen:
"He basically – we set that whole thing up, and we had to shoot most of it in a day, and it's pretty remarkable what he does. I didn't really have a full appreciation for him until he came on the set and did an action scene. He was [already] a great actor, and we got on really well, but it was only he did his first martial arts moment where I was like, 'Holy blast. This is not a human being!'"

"I have been converted. All my films will have Donnie Yen in them from now on," he said with a smile but an air of seriousness.
Head over to comicbook.com to check out the full story.