New Rogue One Figures Reveal New Alien Character Name!
The guys from JediTempleArchives got their hands on some really cool Rogue One toys from Hasbro. These toys are from the 3.75″ range of figures. We finally have some more attention to the alien creatures from the movie. Check them out…
The most interesting figure from these is the 2 pack figure set with the Scarif Stormtrooper (aka Shoretrooper) vs. a Wampa like creature named Moroff.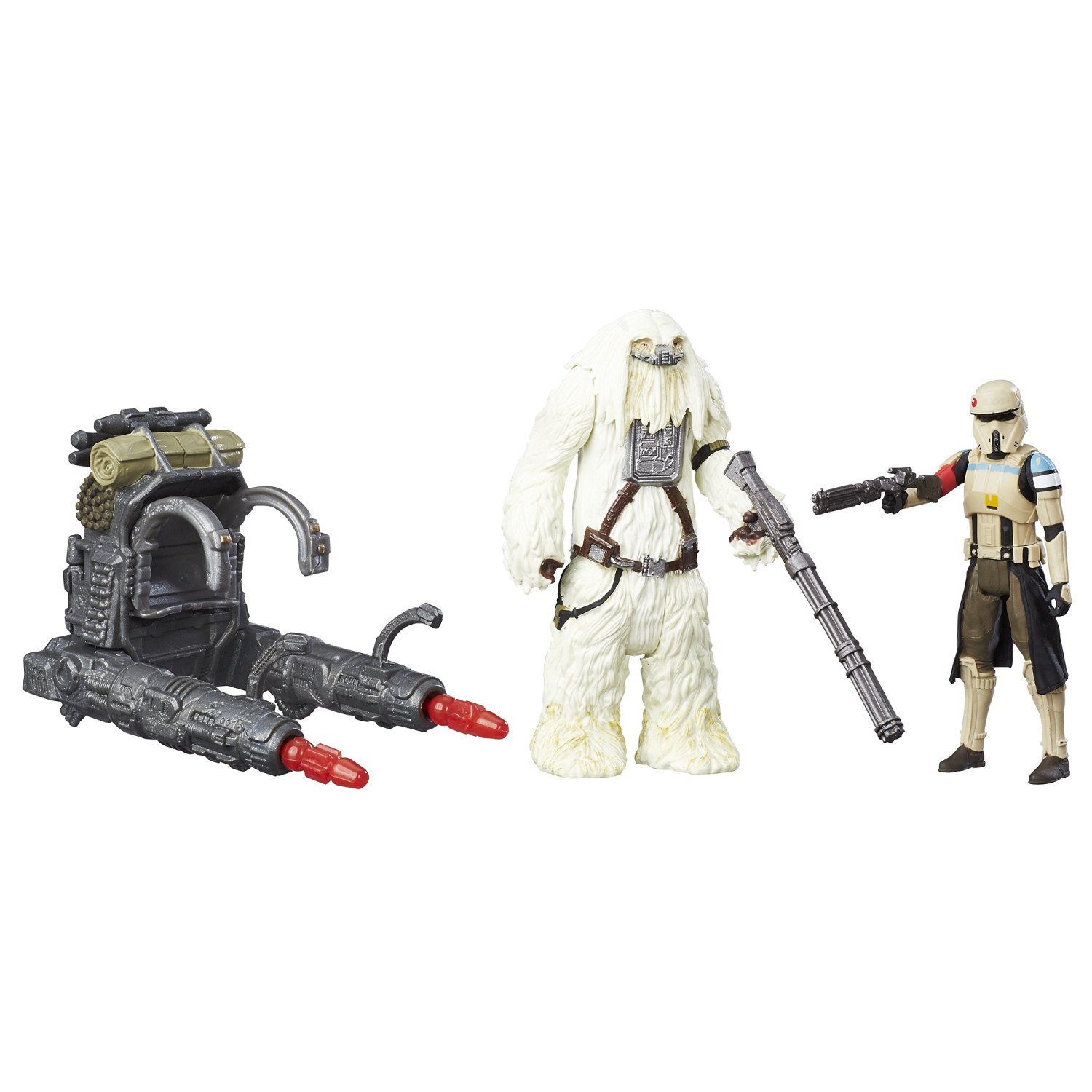 You probably remember that we had a quick glimpse at this cool looking creature during the Rogue One BTS footage that was shown during Celebration Europe 2016 (see title image). Now we know not only its name, but also that the creature will take center stage during the battle on Scarif, taking on the Shoretroopers, and that it's on the side of the good guys.
The other interesting 2 pack figure set features Rebel Commando Pao (a soldier who serves as a platoon leader) vs. a Death Trooper.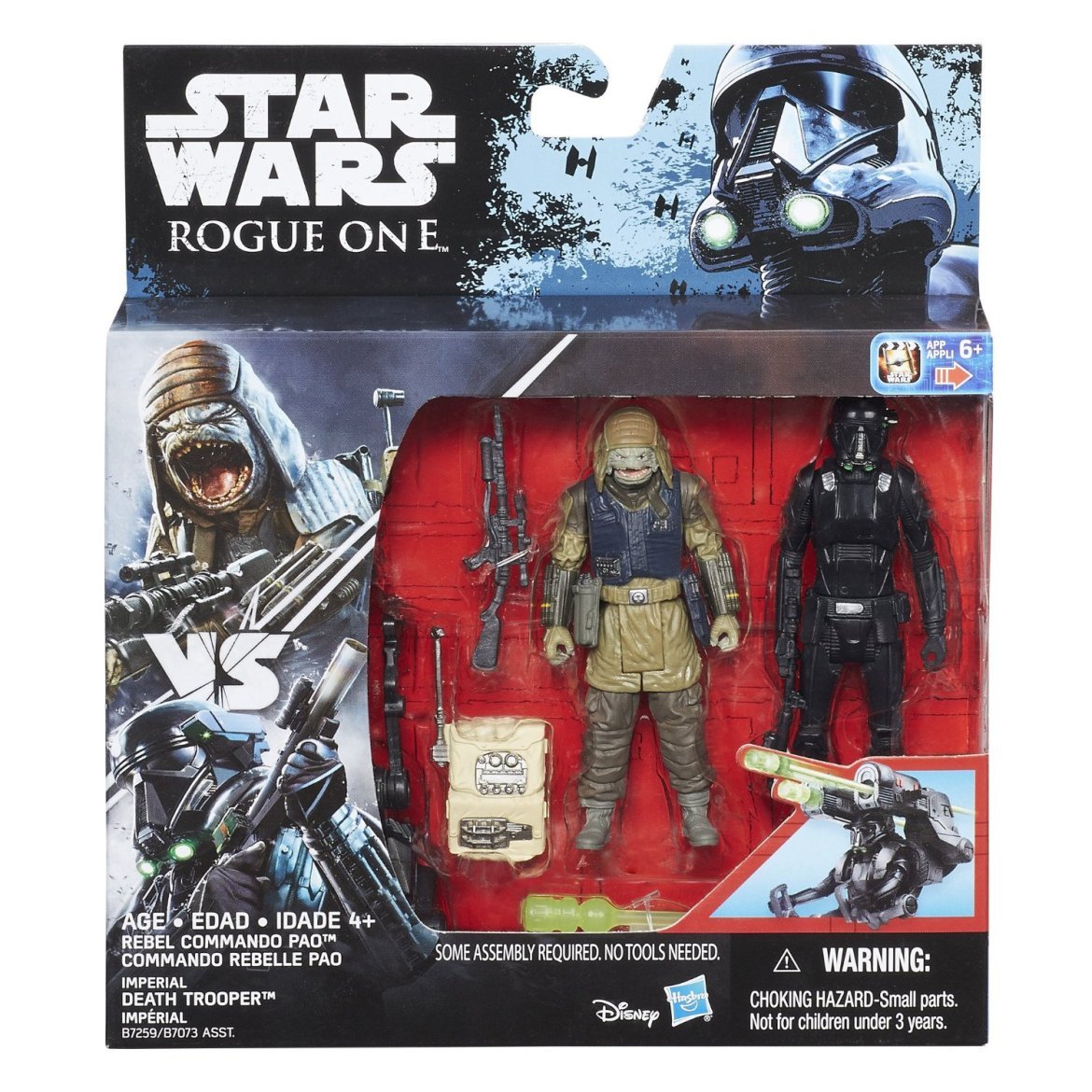 Again, judging from the trailers and the BTS footage it seems that Pao's clash with the Death Troopers will take place on Scarif.
From what we've seen and learned about Rogue One, it appears that these two creatures are regular members of the Rebels squad sent on a daring mission to steal the plans to the Death Star.
We also know that yet another creature will have an important role in the movie. Bistan (aka Space Monkey) is the squad's gunner on the new U-Wing starship. My personal guess is that these creatures will have brief but memorable roles in the movie, although Pao and Bistan are even featured in some of the promo material.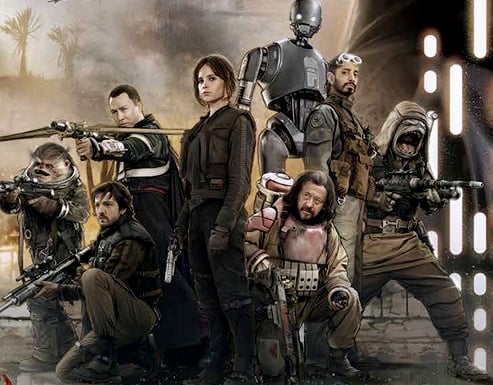 Also there is a good new image with the U-Wing toy that gives you a better idea of the toy's scale. It seems pretty huge!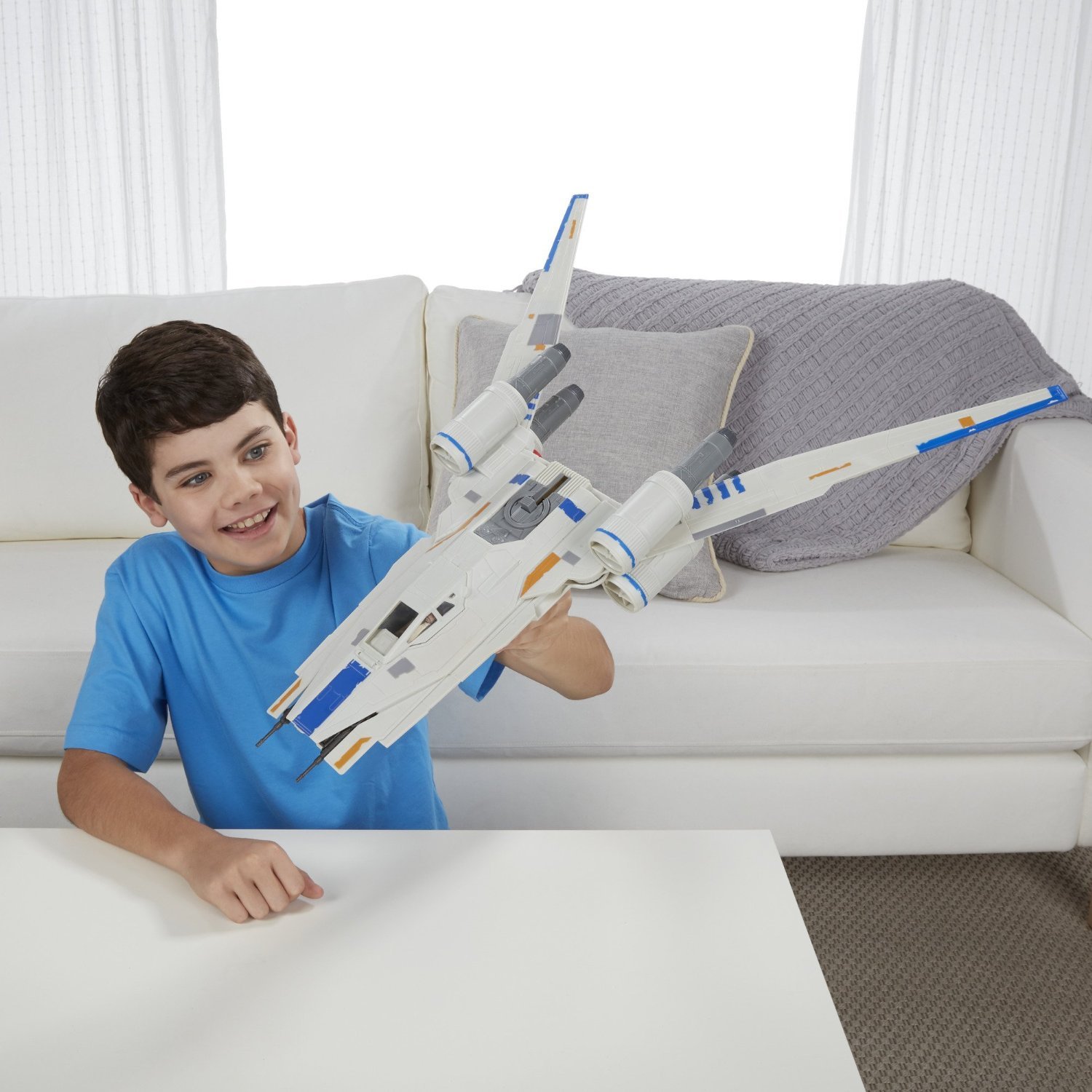 The other toys that were revealed didn't show anything new. Some of them we showed you a few days ago. You can check them all out at JediTempleArchives.
There will be a lot more available for Black Series and single carded 3.75″ figures that are yet to be revealed. All these Rogue One items will be available on September 30th during Force Friday. Stay tuned for more information.