UPDATE! Ben Mendelsohn On His Involvement with Star Wars Anthology: Rogue One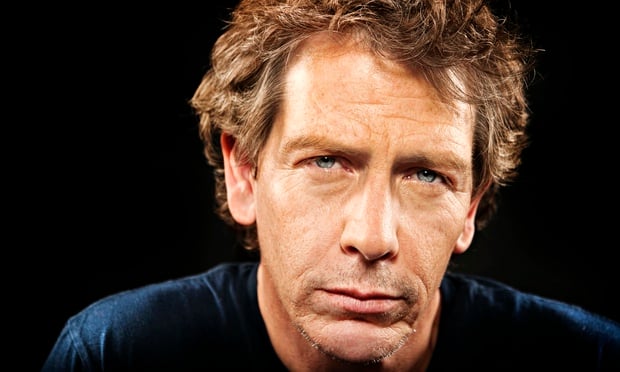 While Ben Mendelsohn has been described as one of the key actors sighted for Star Wars Anthology: Rogue One, he continues to claim that he has not yet been approached to take part in the film in a mid-April interview promoting his latest film, Slow West. Nonetheless, he continues to assert that he is most definitely a fan of the series, and that he would be interested in a role if it were offered to him.
Spinoff Online: Now, I'm sure you're getting asked about this left and right, but you're rumored for Star Wars: Rogue One.

Ben Mendelsohn: What's it called?

SO: Star Wars: Rogue One.

Mendelsohn: Rogue? R-O-G-U-E one?

SO: Yeah, "one" as in the number.

Mendelsohn: But "rogue" as in a rogue element?

SO: I guess?

Mendelsohn: I'm just unsure as to all of that stuff, but yes. I've heard of these rumors. What delightful rumors they are. I'd be pretty happy if that rumor came to fruition but I can in truth say there is no definitiveness to that rumor. No definitiveness.

SO: Was Star Wars something you grew up with?

Mendelsohn: Yup! Loved it. Loved that.

SO: You know George Lucas is here, at this festival, right now?

Mendelsohn: Really?

SO: Yeah, he's doing a talk today. Actually, it's going on right now.

Mendelsohn: Oh, my God. I'm having a big — that got me like a little nerd, like my film nerd, like — yeah, Star Wars is a big deal to me. It was a really big deal for me.

SO: Have you seen the trailer for Star Wars: The Force Awakens? It just came out yesterday.

Mendelsohn: No, but I've heard that it's [incredible] … But I've got to tell you the people who told me about it were having fanboy meltdowns, like wanted to cry. But I'm pretty excited about, I'm a fan.

SO: And of course because of the casting niche you tend to dominate, people assume you're going to be a bad guy in Rogue One. Do you have any thoughts on that?

Mendelsohn: As I've said, I can tell you in all honesty, I've not read any scripts. I've been offered nothing. So, they are thrilling rumors and few will be happier than me if they come to pass.
It's entirely possible that he could simply be denying his involvement due to the embargo that Paramount has on Rogue One over the similarly-titled Mission: Impossible – Rogue Nation. Since Disney or Lucasfilm can't officially promote the film until after July 31, 2015, it can be presumed that the hush-hush on this film also extends to anyone who may be involved. Even still, rumors about Rogue One are bound to leak out between now and then – and we at Star Wars 7 News will have you covered on that front and several others.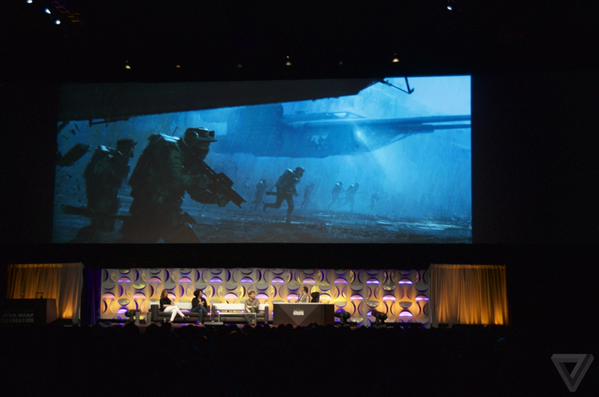 UPDATE!
In another interview again taken month ago, Mendelsohn revealed that there was some "chatter" after all:
From Huffington Post:
Huffington Post: I bet. And now there's those "Star Wars" rumors …

Ben Mendelsohn: Yeah, there are those rumors.

HP: So, are they just rumors?


BM: They — I can definitively and honestly say to you that I have no job yet that I know of to go to. That may change. I would be very happy if that came to pass, but at this stage it's just chatter.

HP: Ideally, if you were in it, what character would you want to play?


BM: It would depend. I think that the Empire has such room. We only know of a few people on the Empire side of the fence. "Star Wars" is populated by so many great types, who wouldn't want to be a Han Solo kind of dude? And then you've got the whole Luke strain. I don't think that they're likely to — I'd be thrilled, actually, if they were looking at me for a Skywalkery-type of a number. But yeah, there's a lot.
Well, one thing is certain – with all the secrecy surrounding the new Star Wars movies, we can't blame the actors for being extremely cautious when speaking about their involvement. So far it appears that Mendelsohn had some chatter with Lucasfilm, but nothing concrete has been offered. We really hope he gets the part, whatever it is.
Grant has been a fan of Star Wars for as long as he can remember, having seen every movie on the big screen. When he's not hard at work with his college studies, he keeps himself busy by reporting on all kinds of Star Wars news for SWNN and general movie news on the sister site, Movie News Net. He served as a frequent commentator on SWNN's The Resistance Broadcast.