Disney Will Not Promote Star Wars: Rogue One Until After the Release of Mission: Impossible – Rogue Nation.
Hollywood politics strike again – in an effort to avoid confusing audiences, Paramount Pictures has requested that the Walt Disney Company wait to publicly promote Star Wars: Rogue One until after Mission: Impossible – Rogue Nation is released in theaters. Read ahead to see why this might not be as big of a problem for Star Wars fans as one would think.
From Slashfilm:
Just a few days ago Disney announced the title of the first Star Wars spin-off movie: Star Wars: Rogue One. And shortly afterward, Paramount released the first teaser and the final title for the new Mission: Impossible movie, Mission: Impossible Rogue Nation. Jokes flew immediately about the similar titles, but as it turns out there was some back-room dealing between the two studios over the similar titles. And thanks to that deal, Disney will hold off on any early promotion of Rogue One until later this year.


THR reports that Paramount registered the Rogue Nation title months ago, but that Disney did no such thing with its Star Wars film. That being the case, Paramount might have tried to block the use of that title, but instead a deal was struck.
And that deal, as you might imagine, is that Disney has to keep mum about Rogue One until Rogue Nation is released – even though roughly eighteen months pass between the release of the two movies.
In all likelihood, general silence about Rogue One is probably what would have happened without Paramount's stipulation – Disney will fire with all cylinders regarding Star Wars Episode VII: The Force Awakens right now, and save a bulk of the information about the first Star Wars spinoff until after The Force Awakens is released. Even then, the first realistic opportunity to release the teaser for Star Wars: Rogue One would be as a treat attached to The Force Awakens. Nonetheless, it's probable that information on the film (like the cast) will be mentioned at next month's Star Wars Celebration (which is a noted exception to this promotional embargo, according to The Hollywood Reporter). In addition, tidbits of information will probably leak out during the production, which will be in its third month by the time Mission: Impossible – Rogue Nation is released.
All things considered, this deal is simply business as usual for Hollywood. Mission: Impossible – Rogue Nation is slated for a July 31, 2015 release date, while Star Wars: Rogue One is targeted for December 16, 2016.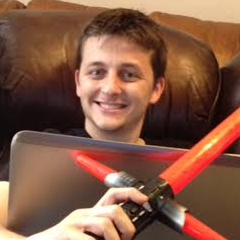 Grant has been a fan of Star Wars for as long as he can remember, having seen every movie on the big screen. When he's not hard at work with his college studies, he keeps himself busy by reporting on all kinds of Star Wars news for SWNN and general movie news on the sister site, Movie News Net. He served as a frequent commentator on SWNN's The Resistance Broadcast.