Original R2-D2 Builder Tony Dyson Dies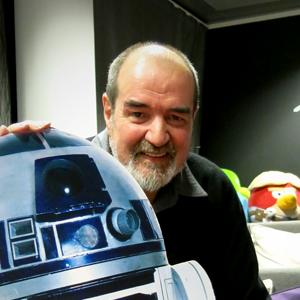 Tony Dyson, the man who was responsible for building R2-D2, was found dead in his home at the age of 62. Dyson, who was living on the Maltese island of Gozo was found by authorities in his home. It is presumed he died of natural causes.
Dyson, the owner of White Horse Toy Company and who also worked on films such as Moonraker, Superman II, and Altered States, was commissioned to make eight of the iconic Astromech for the original Star Wars trilogy. R2-D2 was designed by Ralph McQuarrie, but it was Dyson who brought that design to life. He built remote control units, suits for Kenny Baker to control, and disposable units for R2's stunt work.
R2-D2 is quite possibly one of the most memorable and iconic characters in Star Wars. Dyson's contribution will always be remembered by fans of that galaxy far far away. Our condolences go out to those who knew and loved him.
Source: BBC