Rumor: Ewan McGregor to Return as Obi-Wan in Star Wars Episode VIII.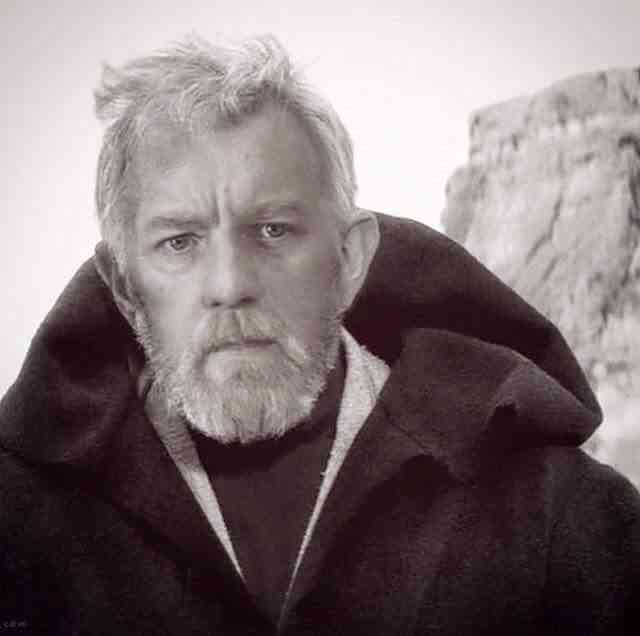 As many of you know, Ewan McGregor reprised his role as Obi-Wan Kenobi for a single line in Star Wars Episode VII: The Force Awakens. A recent rumor indicates that this may only be the beginning of McGregor's return to Star Wars, and that he'll be appearing in Episode VIII in a larger capacity – namely, as a Force Ghost.
Let's start off with a quick Tweet from our pal Kristian Harloff:
Grain of salt: hearing that Ewan Mcgregor in talks to play Obi Force ghost in Episode 8.

— KristianHarloff (@KristianHarloff) February 8, 2016
Rumors are one thing. But information to back it up is another. That's where Jordan Maison comes in with this bit of exposition:
Let's start this off with something simple. Back in December, towards the end of the month, I got word from my sources that Ewan McGregor's name had appeared on a costume fitting list over in the production offices. I was certainly intrigued by the idea, but no one was sure what project it could have been for. Rogue One was still filming at the time and it's not unheard of for actors to reprise their roles for other areas (like Disney's planned Star Wars expansions to their parks). Despite some things being unlikely, I couldn't definitively say what this fitting list could be connected to. So I kind of sat on the news.

While this is obviously still a rumor and doesn't confirm much of anything, considering what I'd heard back in December about McGregor, this makes a lot more sense all of a sudden. Still, take the info with a grain of salt, but it would certainly explain the information I'd heard a couple m

onths ago, and would be fitting considering his voice in The Force Awakens during Rey's vision.
It also ought to be worth mentioning that as many as three separate ideas for spin-offs starring Ewan McGregor as Obi-Wan were in the brainstorming phase a little over a year ago, and that McGregor apparently met with Disney concerning Doctor Strange and Beauty And The Beast (the latter of which he will have a role in). It seems like, given his short involvement with The Force Awakens, there's a chance that he's also had the opportunity to discuss the role he's most remembered for as an actor.
So how about it, readers? Are you good with the possibility of Ewan McGregor returning in Episode VIII, and possibly a spin-off or two after that? Let us know in the comments below.
Grant has been a fan of Star Wars for as long as he can remember, having seen every movie on the big screen. When he's not hard at work with his college studies, he keeps himself busy by reporting on all kinds of Star Wars news for SWNN and general movie news on the sister site, Movie News Net. He served as a frequent commentator on SWNN's The Resistance Broadcast.