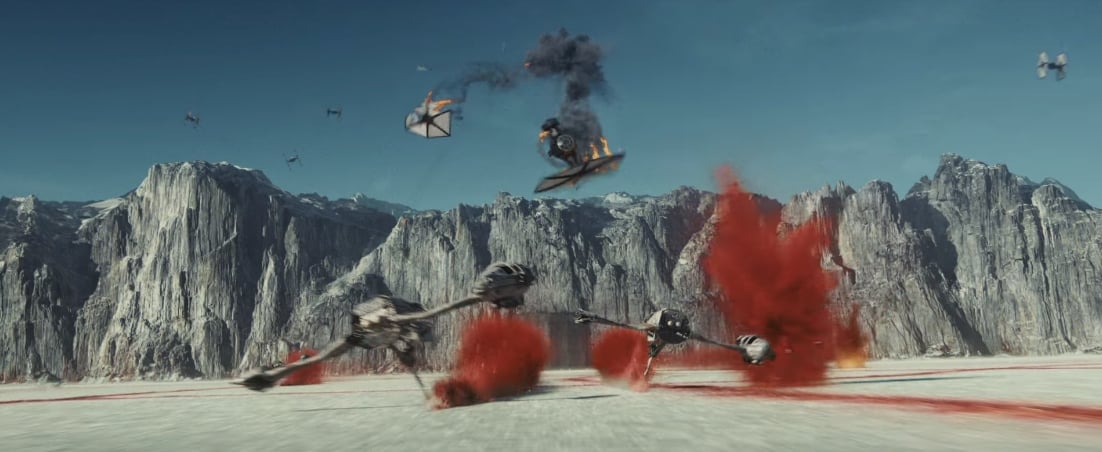 Lots of new footage has surfaced as we edge closer and closer to the movie's release date. Eight days out, and we've got a better look at the movie than ever before.
The three TV spots can be seen below. I'll warn you that there aren't any spoilers in the first two, but the last one (which is unfortunately in low quality) has a shocking shot at the very end that could very well be a big spoiler – and you might want to skip it. (Seriously, it's a doozy! You can wait 8 days, right?)
BEWARE OF SPOILERS!!!
The new shots in these ads include:
An establishing shot of Rey looking out at the horizon with the Caretaker homes in the background.
An AT-M6 firing its big gun, along with Rose Tico pulling a Ric Olié.
The Porgs trashing the Millennium Falcon, much to Chewie's frustration.
A scene of Chewbacca roaring while navigating through Crait's caverns.
Slightly more of the Finn & Phasma fight.
Finn driving his speeder through hostile conditions with a determined expression.
Leia looking out on the horizon from inside the Resistance Base.
A new line from Kylo Ren: "Let's finish this."
More footage of Poe outmaneuvering TIE fighters over D'Qar and damaging a Star Destroyer.
Phasma looking shocked while a malfunctioning AT-AT fires upon the Stormtroopers in the background.
The Executioner Stormtroopers powering their weapons.
SPOILER ALERT: Rey grabbing Kylo Ren's lightsaber and preparing for battle against the Praetorian Guard.
So quite a bit to go around! I'm absolutely blown away that they're showing that very last shot in that last TV spot, as it seems very un-Lucasfilm-y of them to reveal something that looks like a crucial moment. Still – at least we know that those weapons won't go to waste.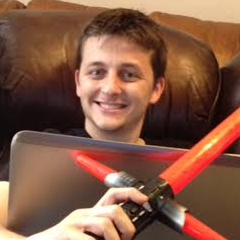 Click HERE to check out and comment on this topic in our forum The Cantina