UPDATE! Star Wars: The Force Awakens to Skip Early Awards Shows. AFI Pushes Awards Back to Consider Late Releases.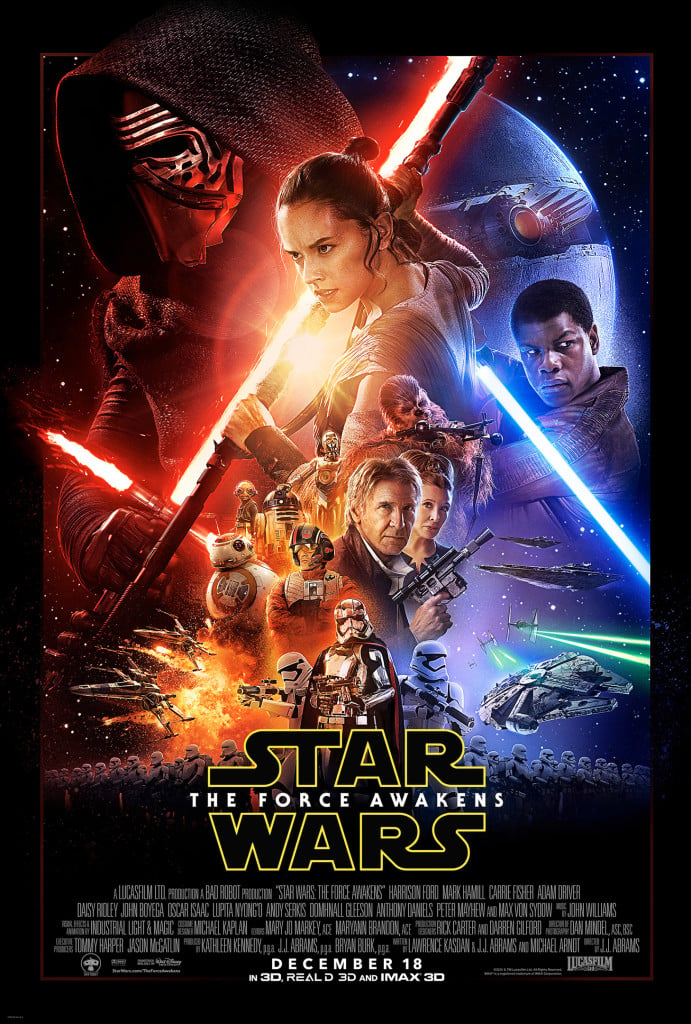 Some mostly unsurprising news from The Wrap today that Star Wars: The Force Awakens will be skipping over the early parts of awards season in what is presumed to be an effort to maintain the secrecy of the plot and avoid spoiler leaks and pirated copies of the film.
This news comes as Disney has decided not to screen The Force Awakens for the National Board of Review on December 1st. This competition kicks off the lengthy awards season and can be an early indicator for Oscar buzz. Additionally, the Wrap states the new Star Wars film won't screen for the New York or Los Angeles Film Critics Awards either. This comes after it was revealed a while back that general critics screenings will either not occur or be held until after the world premiere.
Although, moves like this can sometimes indicate a lack of quality in the film, it seems unlikely to be the reason here. This seems to be more of a practical maneuver.  As The Wrap points out, Star Wars doesn't need critic buzz to promote box office. At this point, critics are more likely to do harm than good in terms of promoting the film, so there is no advantage to Disney screening it early. Additionally, these early critic awards are generally reserved for more obscure movies that the critics think deserve more attention than they would receive otherwise. Big budget tentpoles rarely perform well in these sorts of awards unlike the bigger awards shows like the Golden Globes or Academy Awards where big movies occasionally cross over and earn accolades.
As to those bigger awards shows, this move doesn't necessarily limit any chances there either. The early parts of awards season can help boost a smaller film's Oscar chances by giving it additional publicity and awareness within the academy voters. But with a giant film like Star Wars, if for some reason it resonates and gets into the Oscar conversation, it will not suffer for lack of awareness and therefore would still stand a chance of getting nominations.
But even getting nominations is going to be a big task for The Force Awakens.   In any year, a big budget tentpole receiving nominations outside of the technical categories (special effects, sound, makeup etc…) is a difficult challenge. But when a genre film does slip through and get some nominations in the big categories, there will usually only be one of them. With early movements and buzz supporting films like Mad Max: Fury Road (Action) and The Martian (Sci-Fi) some of the bases of what Star Wars brings are already covered. Star Wars would have to surpass the critical buzz around those movies to get its spot. In addition, the Academy is generally against rewarding sequels in ongoing franchises. Even mainstays like John Williams might have some problems getting on the board due to the Academy's subjective and perpetually shifting criteria that restricts nominations for films that reuse previously written music.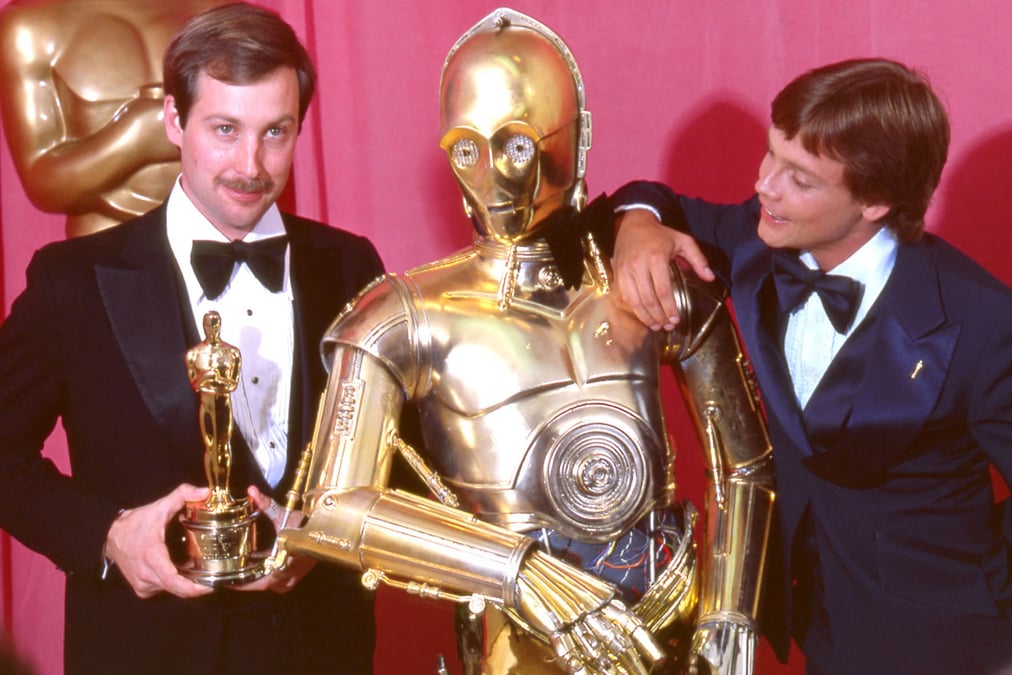 None of this is to say that Star Wars won't win any awards. Only that the need for secrecy, Hollywood politics, and the fact that it is a sequel are all playing against it on the awards front. So, any awards victories outside of few special effects or makeup nominations are going to present a big challenge. So, neither Disney nor the audiences will likely be looking to awards validation to see if The Force Awakens is a great movie. That will be left to the audiences to decide, as it should be.
Source: The Wrap
UPDATE!
It seems that Disney's game of chicken with the awards ceremonies has caused at least one group to push back the date of its ceremony.  According to The Hollywood Reporter AFI has moved their best of the year awards back from December 7th to December 16th to consider the large volume of late releases this year. THR's headline indicates this is being done so that Star Wars: The Force Awakens can be considered, but the article also points out that two other films with early buzz, David O. Russell's Joy and Alejandro G. Inarritu's The Revenant, would also be impacted by this change.  But regardless of the reasoning, Star Wars will at least now be eligible for consideration by the AFI.