Star Wars: The Force Awakens to be Featured in Dolby Vision and Dolby Atmos!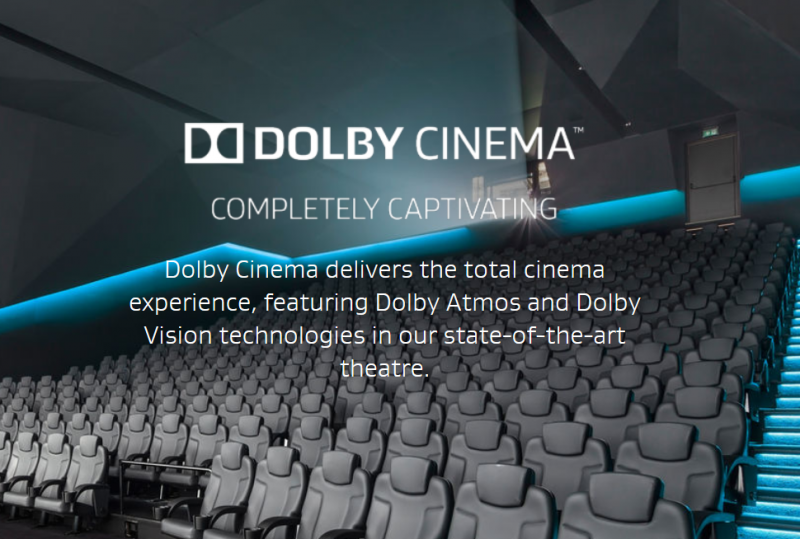 Dolby announced that Star Wars: The Force Awakens will be available as a Dolby Cinema experience. It features the Dolby Atmos system for sound and the Dolby Vision projectors.
From StarWars.com:
"Dolby Cinema technology is an epic, premium way to go to the movies," said J.J. Abrams, the writer, producer and director of Star Wars: The Force Awakens. "I am honored to be a part of the continuation of the Star Wars saga, and can't wait for people to see The Force Awakens through the power of the Dolby experience."

"Dolby has been deeply involved with Star Wars since the release of Star Wars: A New Hope in 1977," said Kevin Yeaman, president and CEO, Dolby Laboratories. "Star Wars: The Force Awakens is one of the most highly anticipated movies ever, and we are excited to continue our legacy of delivering the most advanced filmmaking and playback capabilities to bring Star Wars audiences an experience that only Dolby Cinema can offer."

Dolby Cinema features the Dolby Vision projection system, which uses state-of-the-art optics and image processing to deliver high dynamic range with enhanced color technology and a contrast ratio that far exceeds that of any other image technology on the market today. The result is a richer, more detailed viewing experience that delivers strikingly vivid and realistic images that make viewers feel like they are in the movie's world.

Dolby Cinema also includes the award-winning Dolby sound technology Dolby Atmos, which moves audio around the theater, even overhead, with amazing richness and depth.