Ewan McGregor Discusses his Work on The Force Awakens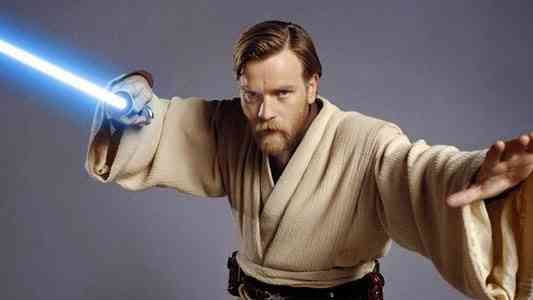 At this point, the story of Obi-Wan Kenobi's return to the Star Wars franchise has been heard time and time again. From Ewan McGregor coming in for one day of work on his motorcycle before disappearing just as quickly, to the creative editing that went into the return of the late Sir Alec Guinness to the disembodied voice of the deceased Jedi.  But, McGregor gave some new comments to the New York Daily News recently that shed a bit of light on his process in returning as well as his thoughts on the film once he finally got to see it.
Although JJ Abrams in interviews has romanticized the idea of Ewan McGregor swooping in, dropping a line, and then swooping out, it seems that as one might expect McGregor did put quite a bit more thought and work into the line reading than that.
Of course, it was very peculiar to do it because it had been years since I did Obi's voice, so we watched quite a lot of scenes of me from the films I made, and then I said, 'When I did it, I was watching Alec Guinness so maybe we should set up some Alec Guinness scenes.' So that I wasn't trying to sound like me, I was trying to sound like him.
It is always interesting to see the level of dedication that McGregor applies to his role as Obi-Wan.  Where other actors might dismiss their Star Wars legacy, McGregor always seems to take his role very seriously and with much joy in being a part of the universe.  And for that dedication, McGregor was rewarded with a sneak peak at the film well ahead of release.
There were perks that came along with revisiting the role for "The Force Awakens." Once they had finished recording, Abrams took McGregor next door to the editing bay for a sneak peek of 20 minutes of footage.  And then Obi-Wan returned to his exile.
But McGregor didn't get to see his own work on screen until well later.  He mentioned seeing The Force Awakens in theaters well after its initial release.
"I just went in; there weren't very many of us because it was the middle of the day," says the actor, who first saw the original "Star Wars" in the theater as a 7-year-old.

"J.J. got to the heart and soul of what we loved about 'Star Wars' as kids. It made me feel proud to be a part of it in one way or another with the three that I did."
Head over to The Daily News for the full article.