Maisie Richardson-Sellers Confirms Star Wars: The Force Awakens Role.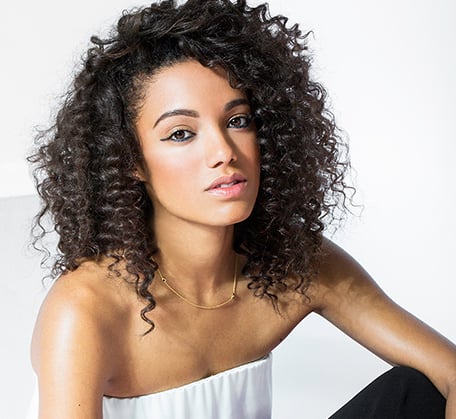 Exactly a week after we posted our thorough examination on why Sellers is The Force Awakens' Worst Kept Secret, the actress herself confirmed her involvement with the upcoming movie. She has just made her debut in The Vampire Diaries spin-off, The Originals, spoke with Refinery29 and discussed how she landed the role, what it was like to work with J.J. Abrams, and more…
Excerpts from the interview with Refinery29:
That must be a strange sentence to say 'My first acting job was Star Wars?'


It is really strange, but it's also fantastic. I'd always done theater, and his was my first screen experience. I couldn't have asked for a better team to introduce me to the world of screen acting.

How were you discovered?


My agent came to see a play that we did at Oxford, because they're always looking for people who are not just trained at drama school. We all submitted our CV's, and I got a phone call a few weeks later inviting me in for a meeting. We got on so well and it kind of took off from there.

How did Star Wars happen?


I auditioned along with thousands of other people. I think it was a worldwide audition process, and it just took off from there, step by step. I'm not allowed to say a lot, unfortunately. But, I think the great thing about J.J. is that he really hunts for talent. It's not just about the name or what you've done. If you look at a lot of the people he did end up casting, many of them haven't done much before, and I think that's really exciting — that he gives people that kind of opportunity.

Exactly how shrouded in secrecy was the filming process?


I had to sign many, many contracts. It's very, very secret. But, everyone who's working on it loves and respects the franchise so much, they all want to keep it a secret. We wanted to hold it tight, so it wasn't hard for anyone. It wasn't a forced thing; it's our little child which we're going to present to the world in a year.

How familiar were you with the Star Wars universe?


I grew up watching them and I've always been fascinated about how they use the epic nature of the story — but also make it really personal. It has tender relationships, and it's funny and quirky. I feel it's really well-rounded and that's why it's so popular; it's so accessible for so many generations and backgrounds. Even though it's such a surreal story, it feels very true. All the relationships are very true. It breaks down the age old story of good versus evil in a very accessible manner.

Did the huge reaction to the trailer blow you away?


It was amazing! It's fantastic to see so many people still so engaged and so thrilled. It's so nice to be a part of something that can bring so many people such excitement and such happiness.
For the full interview go to Refinery29