Hasbro Employees Knew The Force Awakens Plot Twist Two Years Before Its Release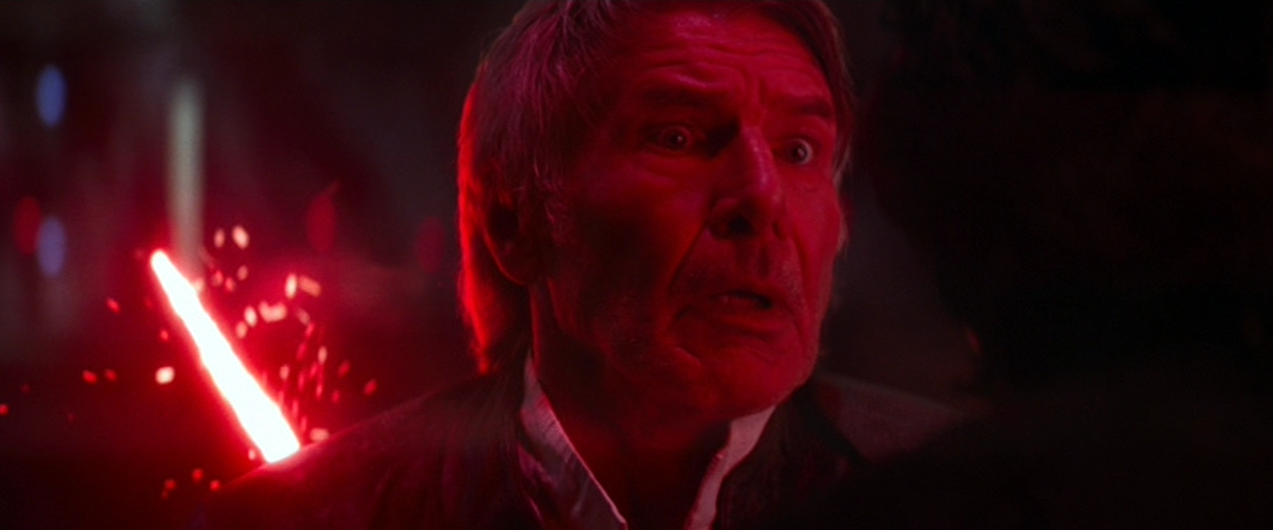 It seems a few people over at Hasbro may know what's going on in the upcoming "Star Wars" films. Some of them even knew about the major plot twist in Star Wars: The Force Awakens nearly two years before its release… Read on for more…
With just about six months to go until the scheduled release date of Star Wars: Rogue One, keeping secrets to major plot and character twists in the film isn't always easy. For the most part, stars and director Gareth Edwards have done an impressive job keeping a tight lid on plot details surrounding the new film, however, tiny nuggets have been revealed that have given fuel to a firestorm of fandom.
Disney and Lucasfilm have paid millions to keep a tight lid on character and plot details leaking from the set to the general public. They reportedly have ' special teams" trying to keep fans from finding out specific spoiler information so that its all a surprise for fans. Still, a few (need-to-know) people in the world have the privilege of knowing exactly what characters will be in the next "Star Wars" films and what may take place. A group of people over at the toy giant Hasbro are among those very few that have to keep secrets so they can put out toys in context with the story.
Tech Insider caught up with Hasbro's production design manager Bill Rawley, to get his take on how difficult it really was keeping secrets for Star Wars films.  Rawley is the person behind a lot of the "Star Wars" toys ranging from lightsabers to that now viral Chewbacca mask. At the moment, he is overseeing products that will be part of the Lucasfilm's next two 'Star Wars' movies.
"We do get information really early and we'll send team members out to Disney to do script reads so that we understand stories so that we can put our toys in context with the story and we cannot share any of that information with anyone," Rawley explains. "Even internally in the building, designers and people on other groups, we can't really talk to them about it. It's on a need-to-know [basis]. If they're working on products that are influenced by the story, we'll let them know some story elements but a lot of times we don't even share the full story with the rest of the teams because they don't need to know that Han Solo doesn't make it through the movie."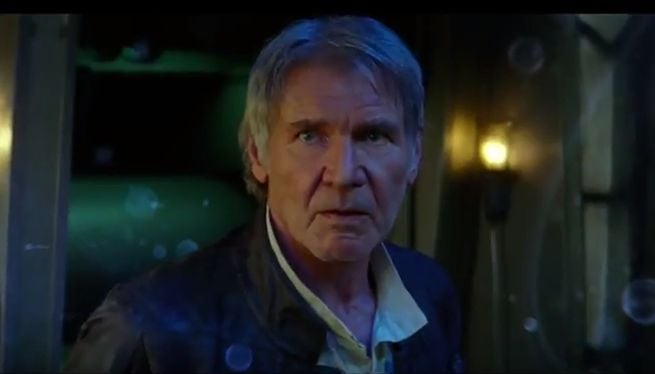 Arguably one of the more famous scenes in Star Wars: The Force Awakens was the scene involving Han Solo and Kylo Ren on Starkiller base. Rawley was one of the privileged people who knew the Han Solo plot twist and how it would play out on screen two years before its release.
"For example, and spoiler alert if you didn't see 'Episode VII,' Han Solo's death, I knew that for two years and I couldn't tell anyone, not even my wife," Rawley explained.
If you think about how gluttonous we all were around Star Wars: The Force Awakens clues, teases and spoilers, just imagine what it would feel like knowing and having to keep the death of Han Solo tight lipped for that long of time.
"When that scene happened in the movie theater with my wife she just turned and looked at me and said, 'I can't believe you didn't tell me.' I was kind of in trouble," he joked. "It was the third time I'd seen the movie, the first time I saw it with my wife. So, I didn't even watch the scene. I just turned and looked at her instead because I wanted to see her expression."
Most of us by now have seen the new teaser trailer for Rogue One: A Star Wars Story that dropped a few months back. The film will be the first in a series that will be outside the normal "Episode" chronology that we are used to seeing. The movie will follow a band of resistance fighters that unite for a daring mission to steal the plans for Death Star I seen in Star Wars: A New Hope. Rawley couldn't give Tech Insider any specifics about what he has worked on for 'Rogue One', but he did say that Hasbro is working on Star Wars: Episode VIII stuff right now.
"We have another movie coming out this December, 'Rogue One.' And then, next year, there's 'Episode VIII. So, we're actually working on 'Episode VIII' stuff right now," Rawley told Tech Insider. "We're excited about some of the newness we're bringing into the products of that. It's going to be fun."
Hmmmmm! I wonder what he knows? We'll have to wait and see.
Rogue One: A Star Wars Story is scheduled to hit theaters on December 16.
Check back for more Star Wars news here at SWNN.
Source: Tech Insider