Watch Han and Chewie Battle Rathtars in an All-New LEGO Star Wars: The Force Awakens Game Clip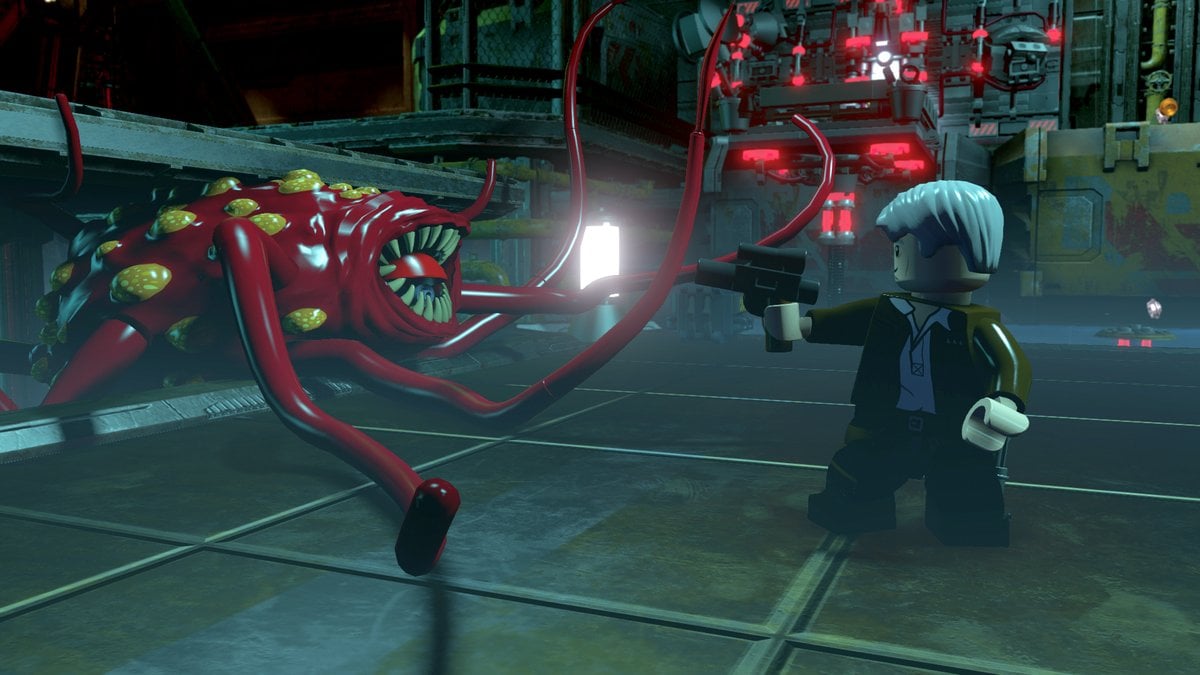 A new clip that showcases Finn, Rey, Han, and Chewie as they hunt Rathtars aboard the Millennium Falcon has just been released from IGN. This brand new gameplay clip features over 11 minutes of LEGO Star Wars: The Force Awakens commentary and footage. Take a look…
Back in March, IGN released 8 minutes of gameplay showing some of its features and footage from the forthcoming LEGO Star Wars: The Force Awakens game. Today, their official YouTube Channel dropped nearly 11 minutes of new gameplay footage from developer TT Games that includes commentary from TT Games Associate Producer Time Wileman.
Many of you may remember that Han Solo's freighter in Star Wars: The Force Awakens was hauling Rathtars. In the film, these giant monsters with gross tentacles and razor sharp teeth escaped when they were let out of their cages accidently by Rey. Just like on the big screen, the new LEGO footage features characters and situations that include Han Solo, Chewbacca, Finn, Rey, and BB-8 as they attempt to flee from the Guavian Death Gang, Kanjiklub and Rathtars.
"What's a rathtar?"
"You want the scientific description? They're big and dangerous and ugly."

―Rey and Han Solo – Star Wars: The Force Awakens
Check out 11 minutes of Han Solo's freighter chaos here!
Lego Star Wars: The Force Awakens has a release date set for 28 June 2016 and will take players to a galaxy far, far away on platforms that include PS4, Xbox One, Wii U, PC (Steam), PS3, Xbox 360, Nintendo 3DS and PS Vita.
LEGO® Star Wars™: The Force Awakens™ marks the triumphant return of the No. 1 LEGO videogame franchise and immerses fans in the new Star Wars adventure like never before. Players can relive the epic action from the blockbuster film in a way that only LEGO can offer, featuring all of the storylines from Star Wars: The Force Awakens, retold through the clever and witty LEGO lens. The game will also feature exclusive playable content that takes players on adventures between Star Wars: Episode VI: Return of the Jedi and Star Wars: The Force Awakens, providing additional insight about the new movie and its characters.
Stay tuned for more Star Wars news here at SWNN.