UPDATE 8! Star Wars: The Force Awakens Action Figures LEGO Sets, & Funko Pop! Toys Leak Out!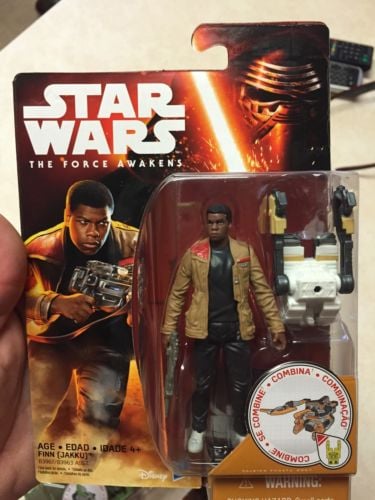 Through a series of unfortunate (for Disney) coincidences, images have fortunately (for us) leaked out of the first wave of Star Wars: The Force Awakens action figures! Inside are images both for the movie and new takes on a few classic Star Wars characters – and a new, never-before-seen character is revealed in the first wave!
Thanks to Yakface and Jedi Temple Archives for providing the images!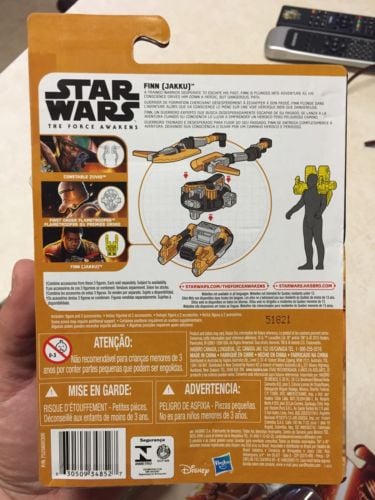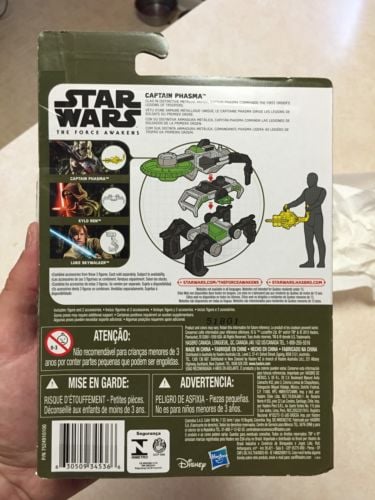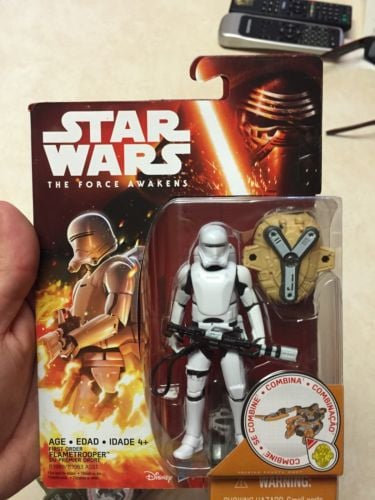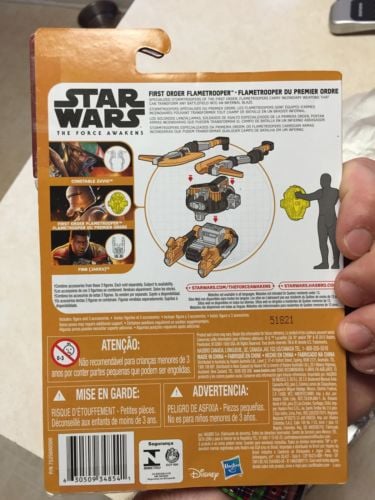 Let's compile a few new details we know about from the new toys:
The new character – seen in the center of that last photograph and detailed on the back of one of the other toy boxes – is named Constable Zuvio.
Finn and Kylo Ren have "Winter" variant costumes that fit over the action figures. Chewbacca and the Stormtrooper shown above have something similar.
So do Luke Skywalker, Boba Fett, Poe Dameron, and the Flametrooper. (See below.)
Darth Vader, Luke Skywalker, and Boba Fett use the same packaging, but do not have "The Force Awakens" included as part of their logo.
Several vehicle designs take a page out of Revenge Of The Sith. (See below.)
Many toys have a "build-a-weapon" feature that one can access by buying three different toys. The matches are Finn/Flametrooper/Constable Zubio, Luke Skywalker/Captain Phasma/Kylo Ren, Stormtrooper/Rey/Darth Vader, and the three pilots.
Stay tuned as we find more out about the various Star Wars products that are coming soon.
UPDATE!
We just found two more leaked photos and a collage of everything put together!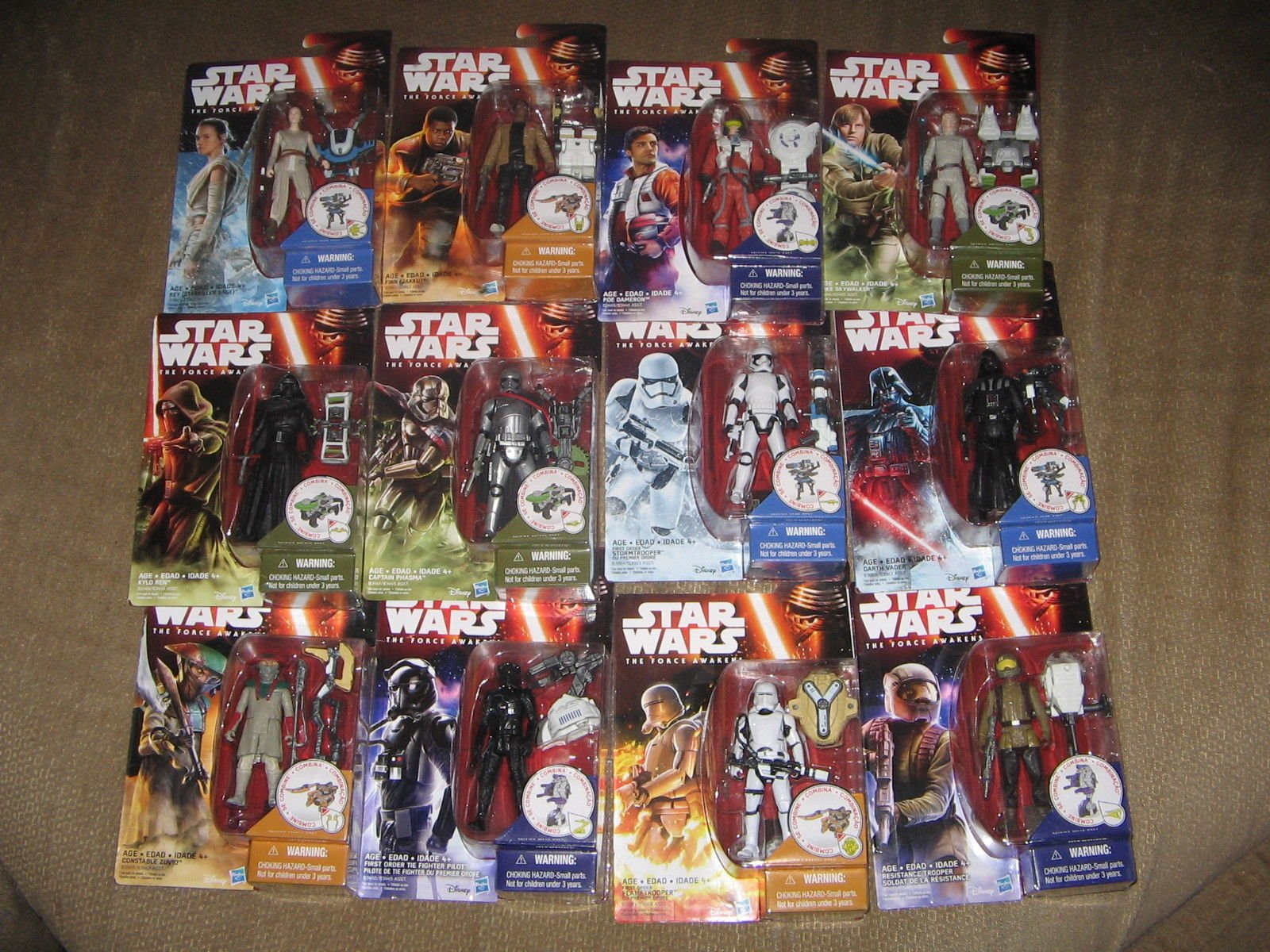 UPDATE 2!
There's now a closer look at Rey's figure, including her character description on the back of her toy package.
UPDATE 3!
New Elite Speeder Bike and Assault Walker revealed from e-bay (via Twitter member @socalrider99):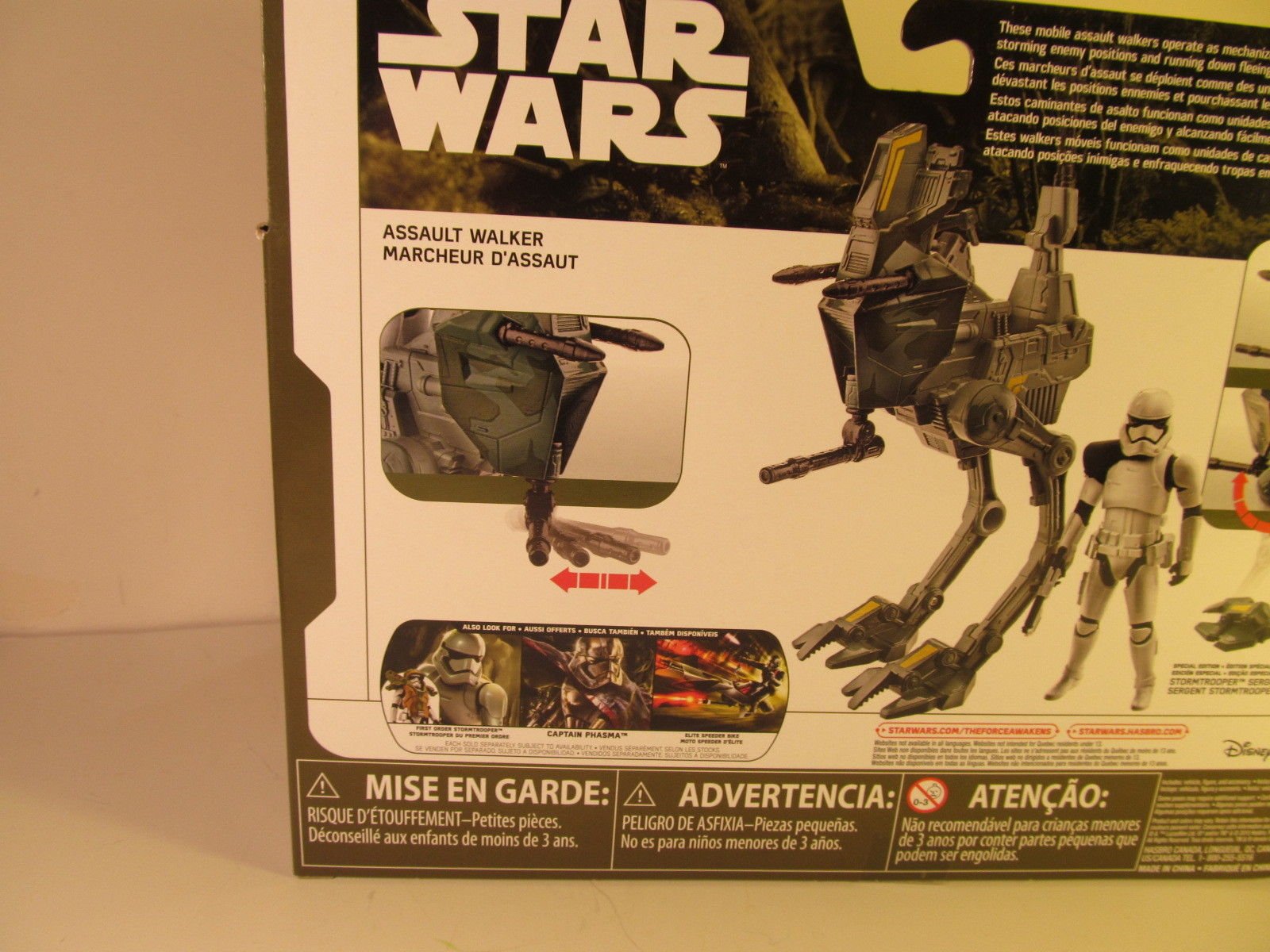 UPDATE 4!
Who's to say that all the reveals are going to be action figures? The seven major LEGO sets set to be released around Force Friday have been unveiled, along with another action figure and vehicle. (Thanks to Twitter user @StarWarsJunk for finding the back to one of these.)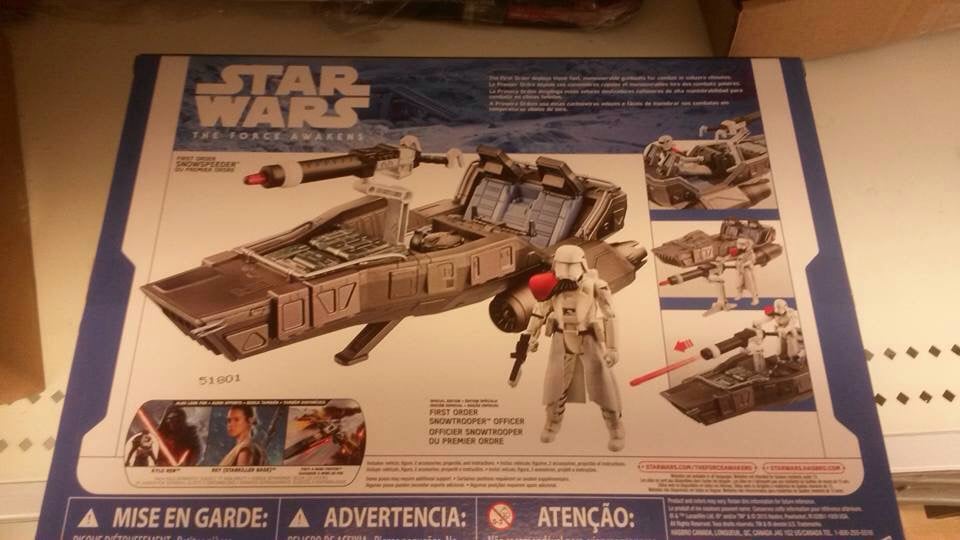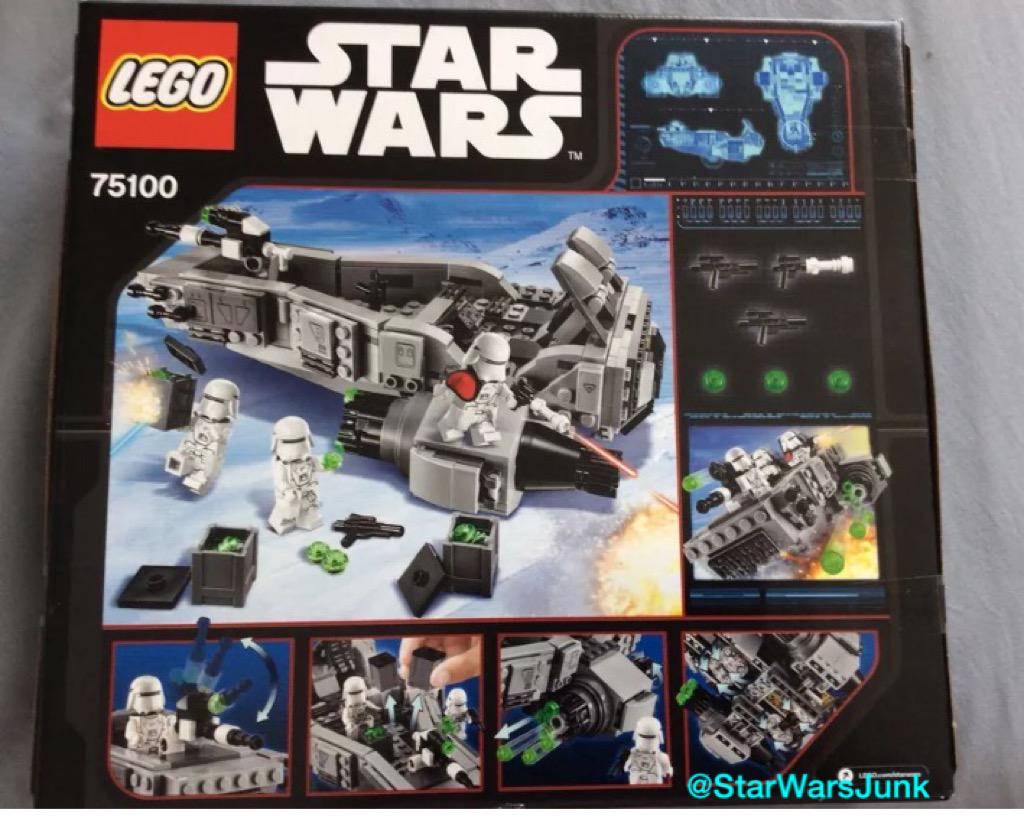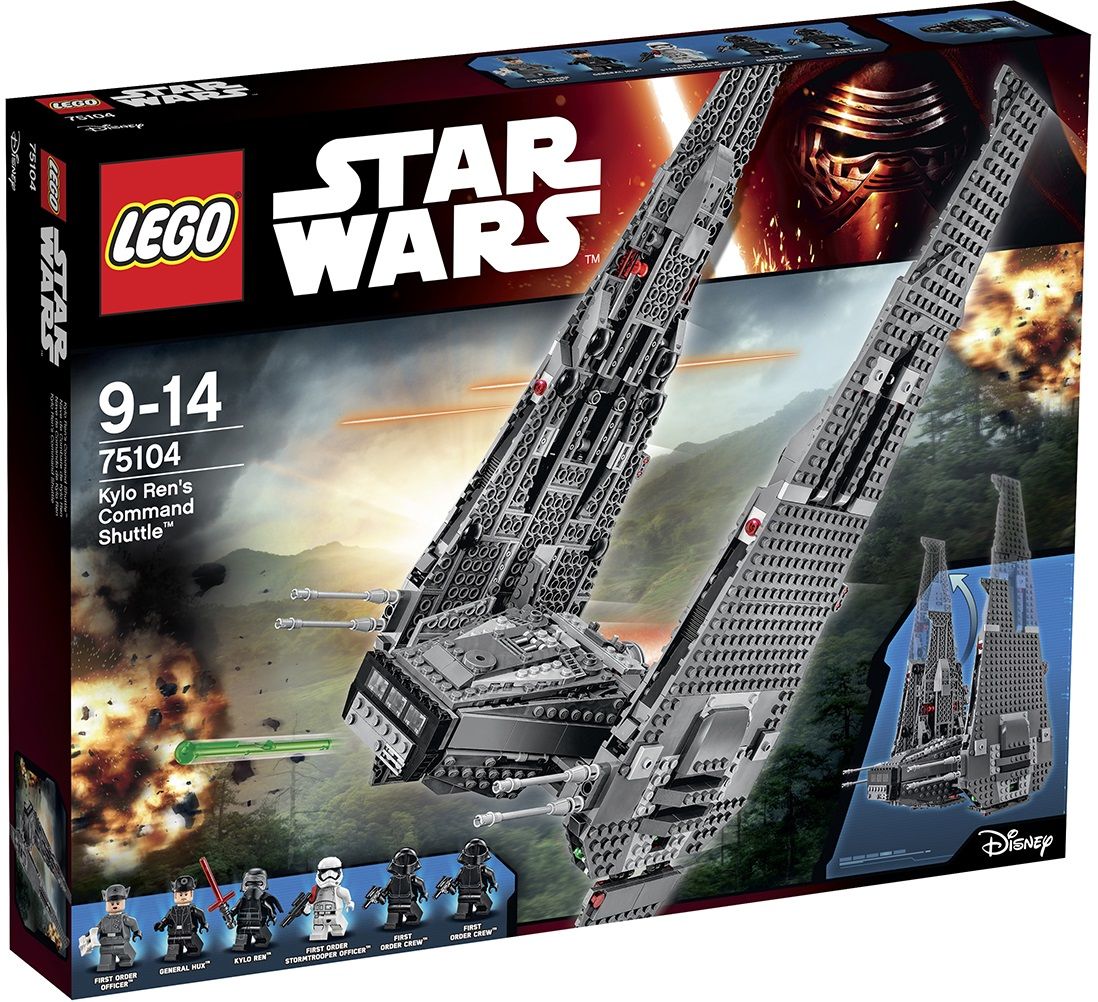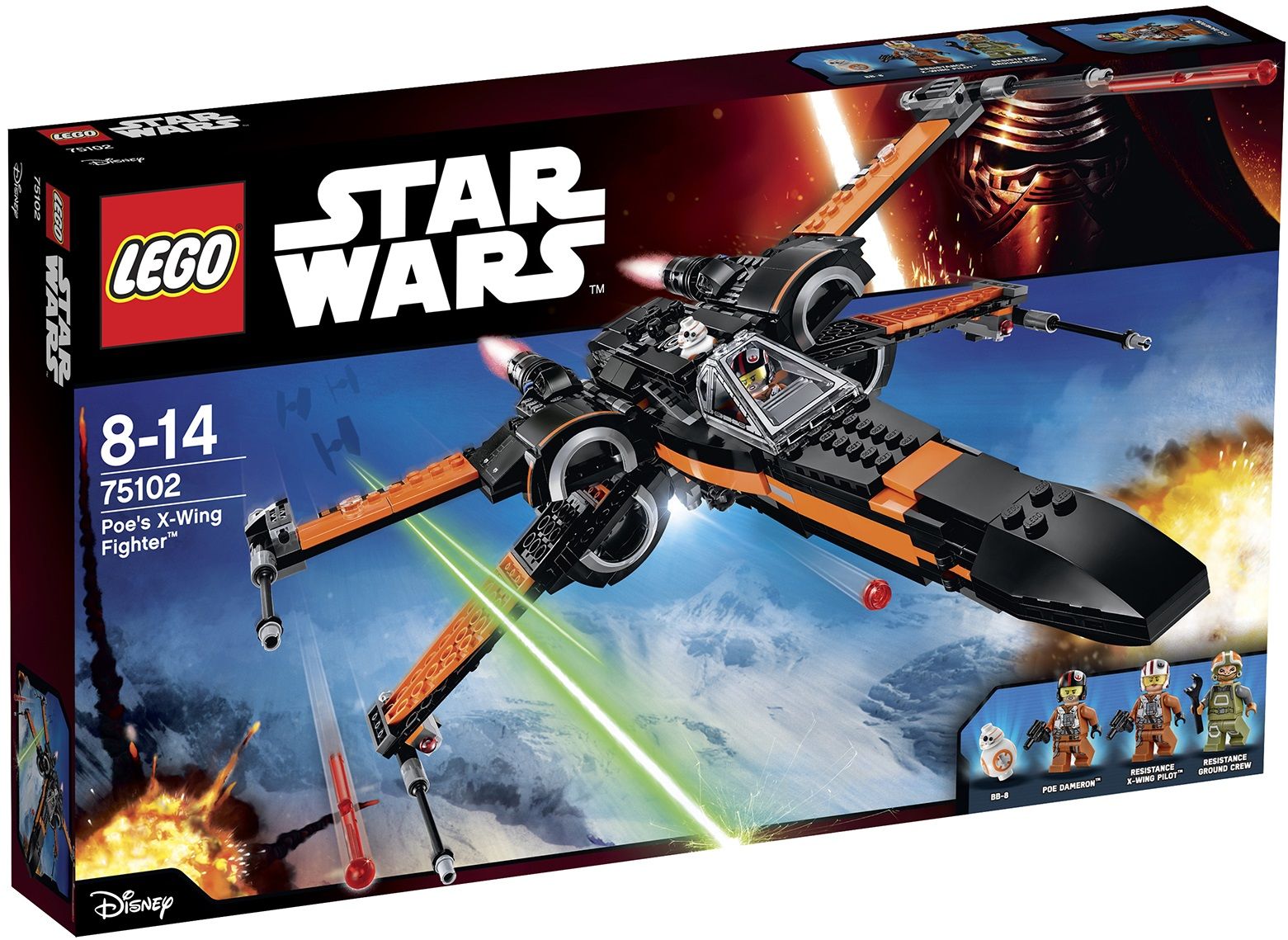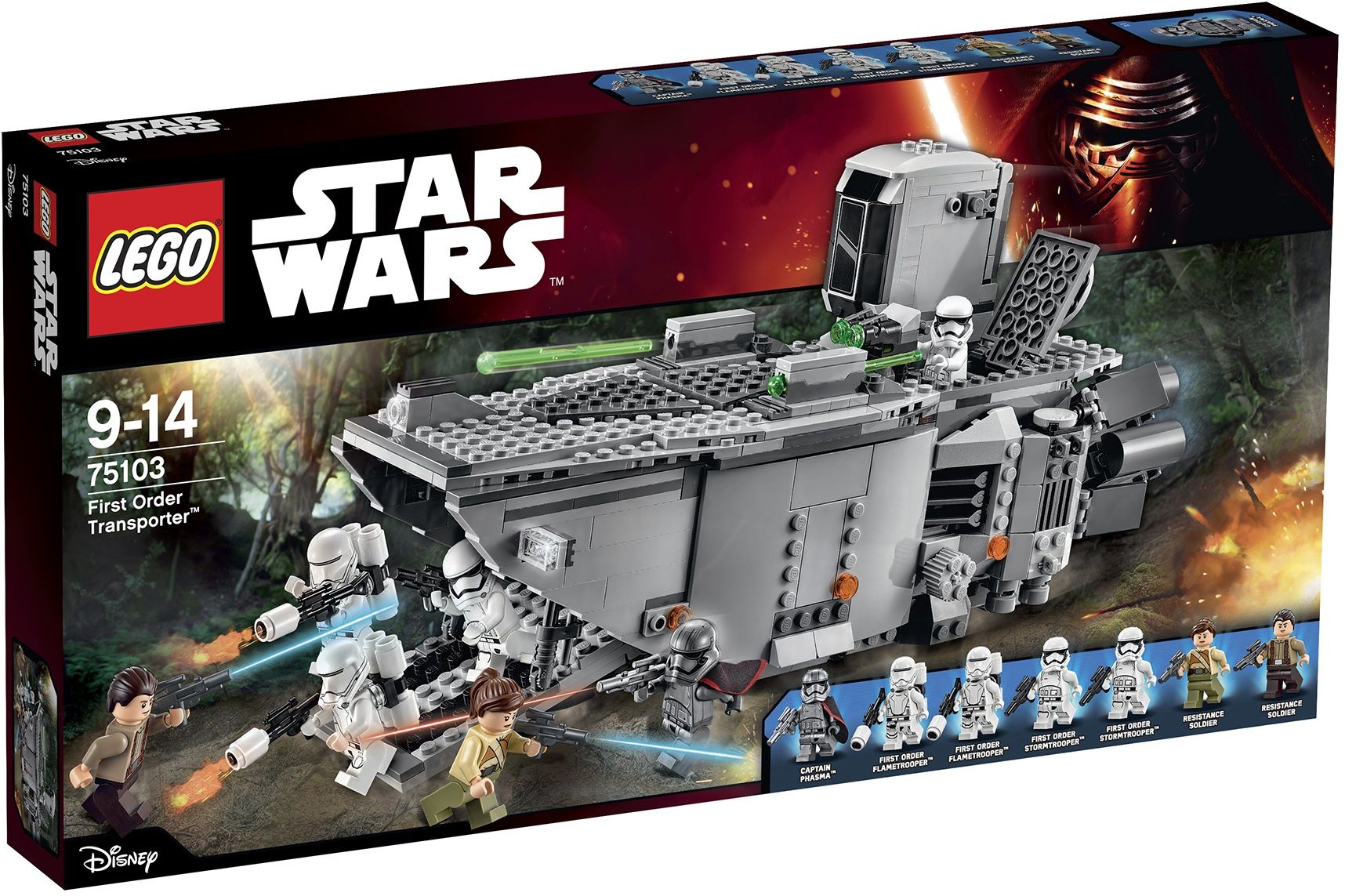 Some cool new information that can be gleaned from these images – such as the fact that Rey fends off against the thugs of a Jakku slimeball named Unkar. Mostly, we get a closer look at the new ships and some of the foot soldiers that work for the Resistance and the First Order.
All of this stuff looks like it comes out of the first two-thirds of the film, so I would imagine that they're keeping the last portion of the movie tightly under wraps until the release of the movie, only showing generic soldiers as opposed to named characters on the snow planet. Indeed, we know that there are a few LEGO sets (some labeled under The Force Awakens, some not yet fully "revealed") set for release early next year – one of which transpires at a location called "Takonada". Never doubt J. J. Abrams and Bad Robot when it comes to marketing secrecy!
UPDATE 5!
And so, the first two of five leaked Black Series figures tied to The Force Awakens come to light – Chewbacca and the newest iteration of the Stormtrooper. (Thanks to UltimateToyCollector1 on Facebook.)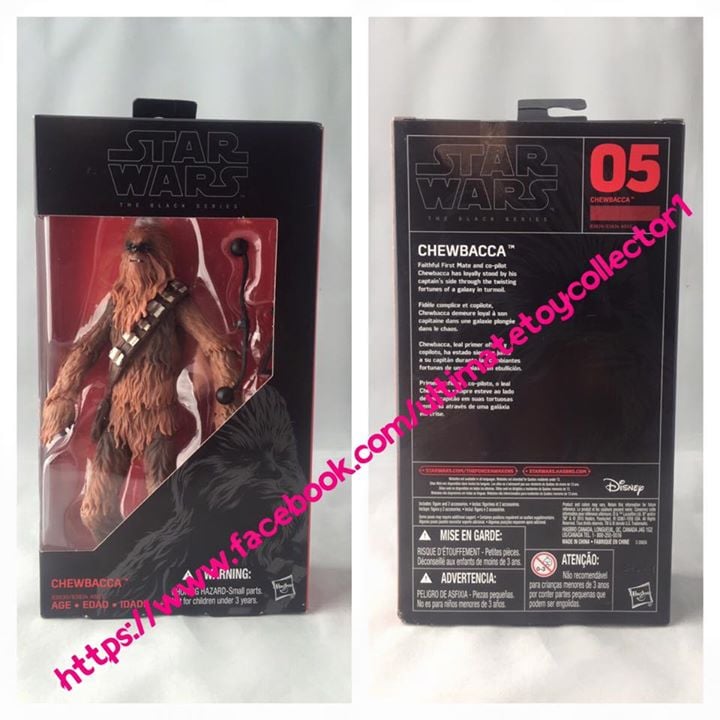 UPDATE 6!
Here's Finn's Black Series toy.
UPDATE 7!
This is the last batch for now – Rey, BB-8, and Kylo Ren. The collector says that he has more toys to show off, so we'll keep tabs on him.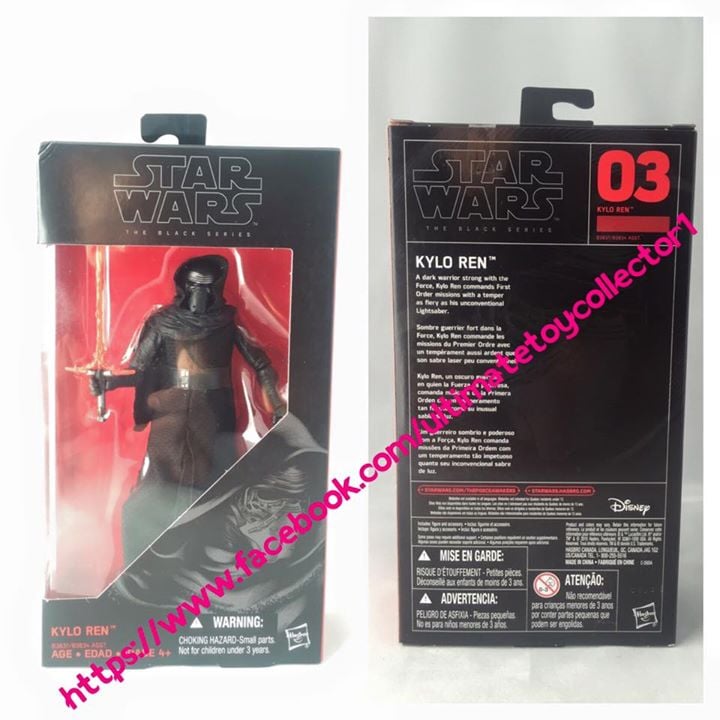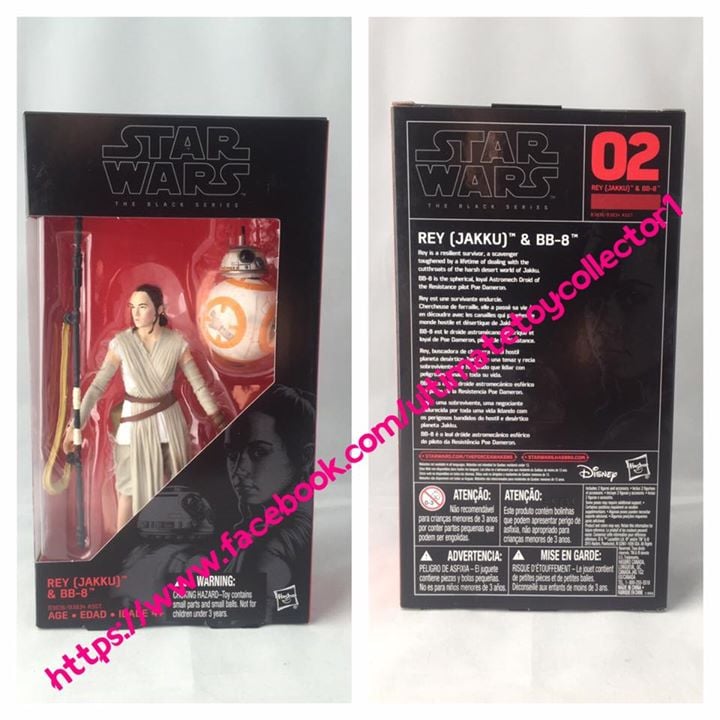 UPDATE 8!
Now, onto the Funko Pop! toys. Thanks to The Cantina user Pavel for bringing these to my attention.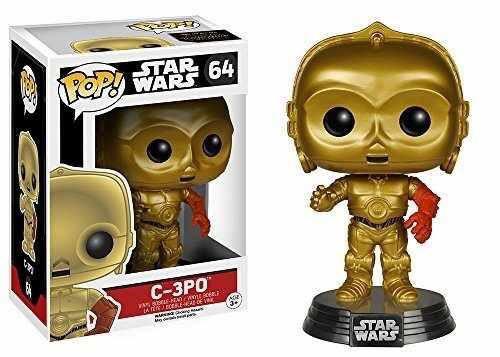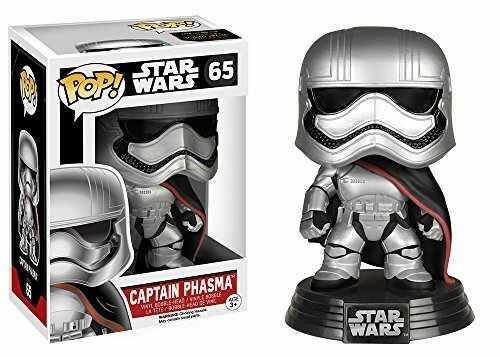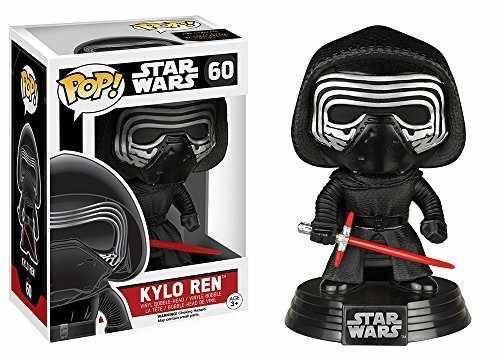 Grant has been a fan of Star Wars for as long as he can remember, having seen every movie on the big screen. When he's not hard at work with his college studies, he keeps himself busy by reporting on all kinds of Star Wars news for SWNN and general movie news on the sister site, Movie News Net. He served as a frequent commentator on SWNN's The Resistance Broadcast.