Daisy Ridley Talks Emotional Fantasy Films and Han Solo's Death in 'The Force Awakens'
Star Wars actress Daisy Ridley discusses how fantasy films can help people escape from the real world. She also briefly touched on Han Solo's death and the impact that it has on the fans.
Daisy Ridley was introduced to the world as Rey in her blockbuster debut in last year's Star Wars: The Force Awakens. While it wasn't the English actor's first role, it was, by far, her most prominent.
Recently, Ridley spoke with TheBigIssue magazine about her Studio Ghibli film where she provides the voice of the main character Taeko. During the interview she talked about why she thinks audiences form such a strong emotional connection with fantasy type films.
"Maybe that's because people are able to express themselves more easily when it's tied to something that's not totally real," Ridley said. "When you watch something you feel removed from, it becomes that incredible thing of it feeling very close and very far away. You probably have a bigger emotional reaction than reading a newspaper and just seeing facts and figures [because] instead you see someone's life play out, their soul, and the way they react and respond to the world around them."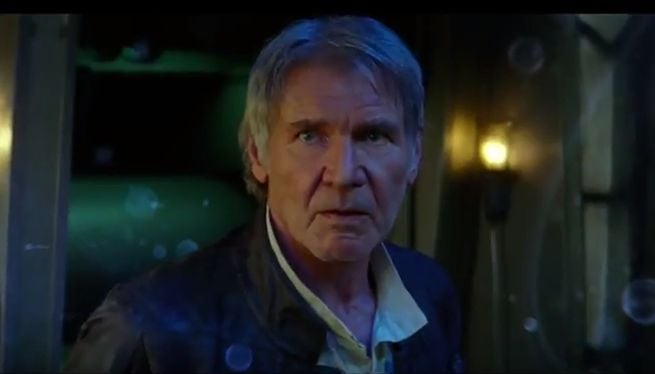 She also spoke about why the death of Han Solo, killed by his son Kylo Ren, had such a profound impact on Star Wars fans.
"People die so awfully every day that if you experienced every grief the whole world would be a dark, dark place. So many awful things happened last year, and Han Solo dying, which was one of the last moments of the year, is some weird way of people experiencing that. She said. "People are weighed down by awful things that are happening and what they see on the news. If everybody puts a piece of themselves into Han Solo and Han Solo dies – in the cinema, where it's dark – you can express it and it alleviates some of the pain. His death is obviously not as important as actual lives that are lost but people probably use it as some kind of carrier for the grief."
Right now, her filming for Star Wars: Episode VIII just wrapped in Ireland and she is on her way to the next shoot.
Check back for more Star Wars news here at SWNN.