D23 Expo 2015 Action Panel.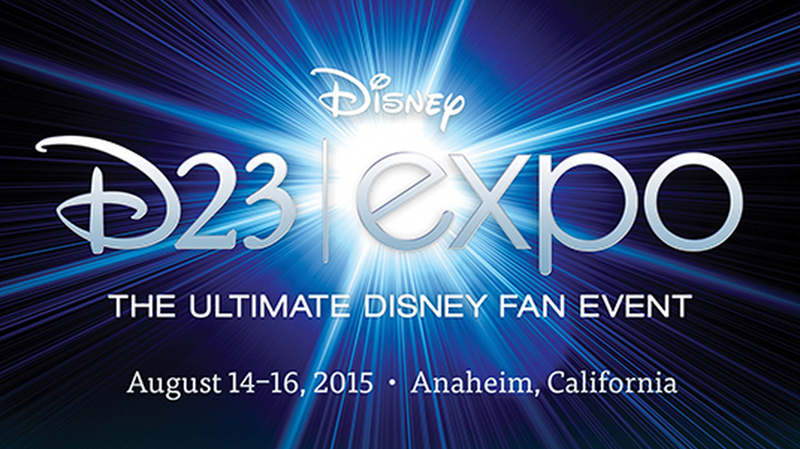 We're just hours away from Disney's Live Action panel presentation at the D23 Expo in Anaheim. The studio will preview the coming slate of live-action films from Disney, Marvel, and Lucasfilm. Also some very special guests are expected to take center stage. We will be covering everything Star Wars-related from the panel in this article. It will be constantly updated.
The event starts at 10:30 am PST and will end at 12:30 am PST. As you know, no new footage from The Force Awakens will be shown. Still there are lots of stuff that they could show us and make the fans happy. Some possibilities are new poster for TFA, a synopsis of the movie, several new character introductions like Maz Kanata and Snoke, or why not the opening crawl of the movie?
Also we can expect more on Rogue One and Episode VIII. I think it's a good time to finally officially release the Rogue One teaser that was shown at Celebration Anaheim.
Large crowd waiting for #D23Expo Walt Disney Studios panel. Happiest Place on Earth…? pic.twitter.com/ge0YnglXeQ

— Inside the Magic (@InsideTheMagic) August 15, 2015
Bob Iger said the weekend would be filled with Star Wars. Lets start that this morning. I don't think we'll get a lot of TFA but the future.

— Peter Sciretta (@slashfilm) August 15, 2015
Star Wars: The Force Awakens clips get the biggest applause in the sizzle reel, but no new footage shown yet. #D23Expo — Inside the Magic (@InsideTheMagic) August 15, 2015
  Disney has confirmed that Marvel will be the first studio showcasing their work and that Lucasfilm will be the last.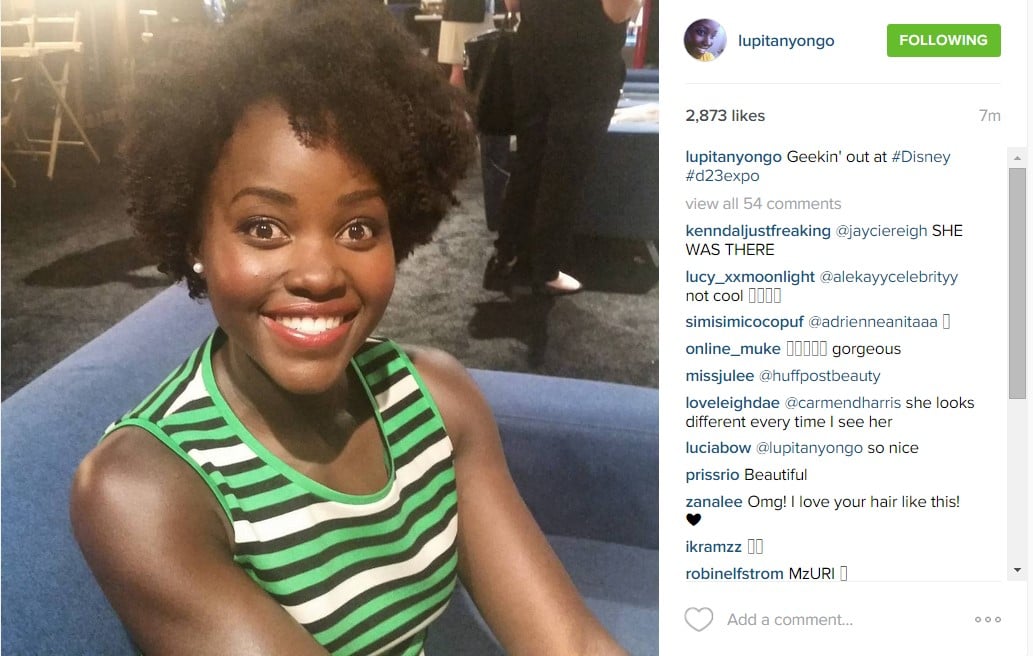 If Lupita Nyong'o is there, it looks like there's a chance we might see – or rather, hear about – what Maz Kanata looks like in the film. It's worth mentioning that Nyong'o is also appearing in Disney's live-action adaptation of The Jungle Book as well (she's there as I type this), along with The Queen Of Katwe.  
Just saw a new #StarWars 7 poster at #D23Expo Han Solo is featured!!! — Nuke The Fridge (@NukeTheFridge) August 15, 2015
New #StarWars 7 posters will be given to everyone that attended the Live action Panel at #D23Expo — Nuke The Fridge (@NukeTheFridge) August 15, 2015
Looks like our scoop with @DrewStruzan coming back for @starwars was spot on. Just saw the poster for it. Classic Struzan. #D23Expo — KristianHarloff (@KristianHarloff) August 15, 2015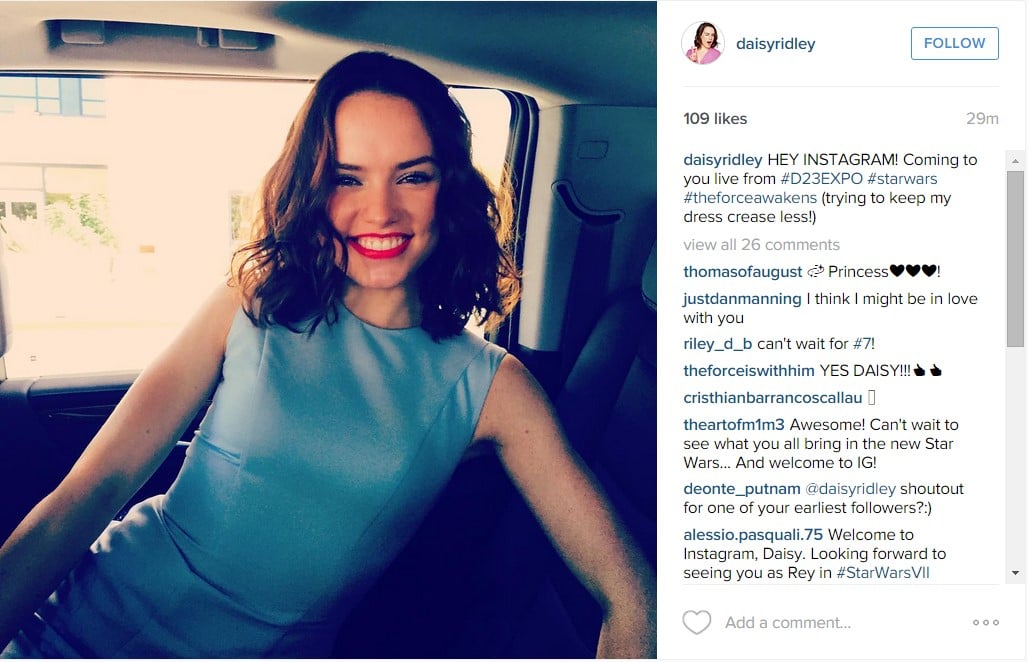 Daisy Ridley is also present! Her post outright confirms she'll be present at the panel later.
Bet we see Lupita Nyong's Maz Kanata from The Force Awakens today. Just a guess.#D23Expo

— Anthony Breznican (@Breznican) August 15, 2015
Disney confirms Colin Trevorrow as the director of STAR WARS: EPISODE IX. — Borys Kit (@Borys_Kit) August 15, 2015
Just showed first cast photo from Rogue One, also announced full cast. Alan Tudyk seemed like the only new name. Couldn't catch them all.

— Germain Lussier (@GermainLussier) August 15, 2015
#StarWars: Rogue One cast: Felicity Jones, Diego Luna, Ben Mendelsohn, Donnie Yen, Alan Tudyk, Mads Mikkelsen, Forrest Whitaker. #D23Expo

— Dan Casey (@osteoferocious) August 15, 2015
A Drew Stuzan poster excl to D23 is revealed. and … oh boy, Harrison Ford is now stage. Pandemonium.

— Borys Kit (@Borys_Kit) August 15, 2015
J.J. Abrams may have just said that STAR WARS: THE FORCE AWAKENS is clocking in around 124 minutes…

— Jeff Sneider (@TheInSneider) August 15, 2015

Other Rogue One cast members include Jiang Wen and Riz Ahmed.
That's all, folks! Stay tuned as we write a follow-up article explaining what we learned at the convention.