Hasbro Announces Winner of Black Series Fan Vote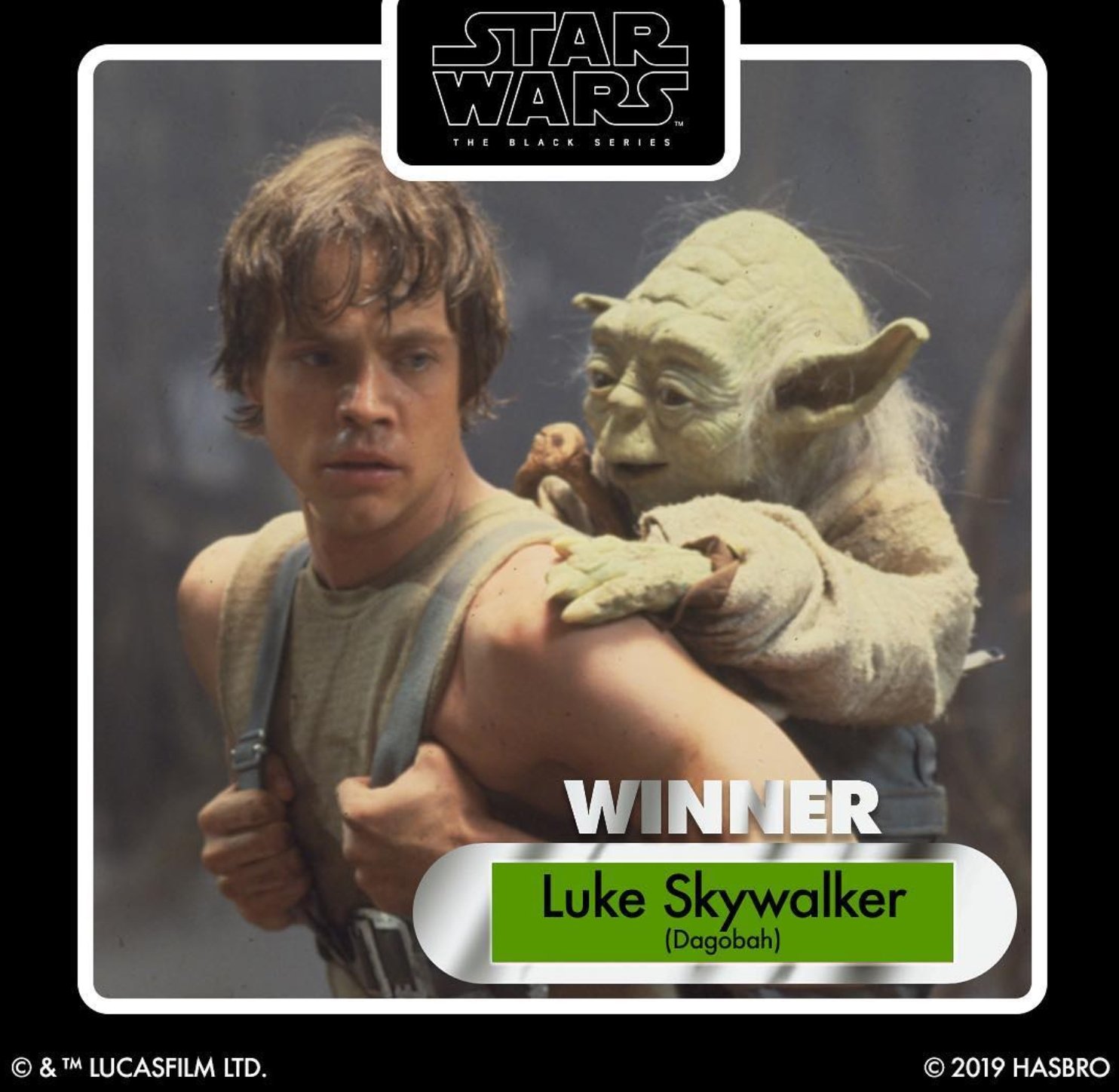 The people have spoken and the results are in. Hasbro has once again been kind enough to allow fans to choose the next release in their Star Wars Black Series line. Ten finalists from The Empire Strikes Back were announced last week so that you could vote on which six-inch scale figure would be released in honor of the film's 40th anniversary.
The winner was none other than the Jedi in training himself, Luke Skywalker (Dagobah). So soon you will get a chance to live vicariously through this six-inch ex-farm boy. Whether you want to have Luke rid your desk of pesky snakes, eat some unappetizing swamp stew, or just face off against the force-induced vision of your evil father, you will soon be able to.
Head over to @HasbroPulse on Instagram for the official announcement.