Maisie Richardson-Sellers: The Force Awakens' Worst Kept Secret?
With the Episode VII rumor mill cranked up to full speed now that principal photography has officially concluded and the first teaser has been released, we thought it might be fun to take a look at what currently appears to be the movie's worst-kept secret – the casting of Maisie Richardson-Sellers.
One of the more persistent casting rumors for The Force Awakens throughout most of 2014 has been that Oxford-trained stage actress Maisie Richardson-Sellers, will be playing a role in the film. She has not yet been officially confirmed – and yet, unlike most of the other performers rumored early on to have been involved in the production, Richardson-Sellers continues to be referenced in rumors and speculation, including a Tweet posted as recently as yesterday. So, if she is indeed part of the Episode VII cast, why the delay in announcing her?
Rumors of her having landed a role in TFA go back to at least the beginning of April of this year, when we first reported that the virtually unknown actress was among those rumored to be part of the cast.
Unknown Oxford Actress Rumored for a Role in Star Wars: Episode 7
"Speculation is swirling like the mists of Dagobah around newcomer Maisie Richardson-Sellers. Several sources tell The Hollywood Reporter that she is in line to nab an undisclosed and possibly major role in the high-profile Disney/Lucasfilm production, which is in the middle of an extended casting search in London in advance of a May production start date."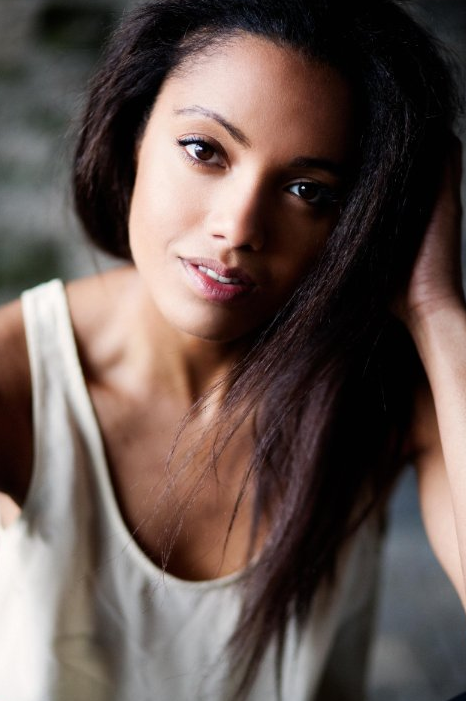 Since then, a host of actors and actresses rumored (in some cases very heavily so) to have been cast in The Force Awakens have turned out not to have actually been given roles in the film after all. Maisie Richardson-Sellers, on the other hand, has not yet been ruled out.
She was specifically mentioned in a Tweet made this past June by Abe Gurko, Carrie Fisher's assistant. The Tweet, which has since been deleted, read:
"Loving my #StarWarsEpisodeVII girls: @carrieffisher, @ridley_daisy, #BillieLourd, #MaisieRichardsonSellers"
There was even speculation (both here on Episode VII News and elsewhere online) that she was the actress pictured reading the TFA script in one of Bad Robot's characteristically cryptic Tweets back in mid-April. This Tweet has also been deleted since then:
If the girl in the photo is indeed Maisie, this could possibly mean that her character is not a minor one. Or it could mean nothing at all. Actually she is the only TFA cast member teased in a Bad Robot Tweet. Some people have expressed their doubts that it's Maisie in the photo but looking at the next image, there seem to be some definite similarities in the hair and fingernail styles between the two photos:
Also it's worth mentioning that Maisie's name is listed on TFA IMDb page. Of course, IMDB information cannot be taken as absolute fact, since anyone can edit it. Still, her name has been sitting on that list for some months now. There have been several occasions in the past when rumored actors were added to the cast list by fans, and then later removed.
Online reports regarding The Force Awakens also continue to reference Richardson-Sellers as part of the cast, although most of these are likely basing their information on the same rumors listed above. Not all of them, however. Most recently, a Tweet from this past week by Patty Adams Martinez, a freelance editor from New York, not only claimed inside knowledge that Richardson-Sellers was indeed cast in TFA, but also seemed to contain an oblique reference to the earlier rumors that the actress might play a descendant of Obi-Wan Kenobi.
.@starwars & @starwars7news look who I met: Maisie Richardson-Sellers of #StarWarsEpisodeVII. Obi-Wan Kenobi approved pic.twitter.com/I7k9VVBa83

— Patty Adams Martinez (@pattyadams) December 4, 2014
@achorusgirl_ @starwars7news She is confirmed. But I can't say any more. I've been sworn to secrecy. Sorry!

— Patty Adams Martinez (@pattyadams) December 9, 2014

We aren't lending much credence to the rumors that Maisie's character might be a descendant of Obi-Wan. Actually, although the rumor came from "The Hollywood Reporter," always a credible source, we ran an article back in May in which we examined why the idea of Obi Wan having offspring doesn't make much sense. You can check out our old article about this rumor HERE.
So, while there is a lot of old news being rounded up here, we are not just trying to invent hot water with this article. We're genuinely curious. I'm sure that many of you have no doubts that Maisie Richardson-Sellers is indeed part of the cast of The Force Awakens. We are pretty sure that she's playing a role in the film too, possibly as a minor character like those being played by Christina Chong and Billie Lourd. It's interesting, though, that we have some confirmation on Chong and Lourd being in the film, yet not Richardson-Sellers.  Is her role just that small? Or is there maybe more to her involvement than meets the eye? Who knows? (If you're someone who does, please let us know…)