UPDATE 2! New Star Wars Rebels Video: Return of the Clones & New TV Spot!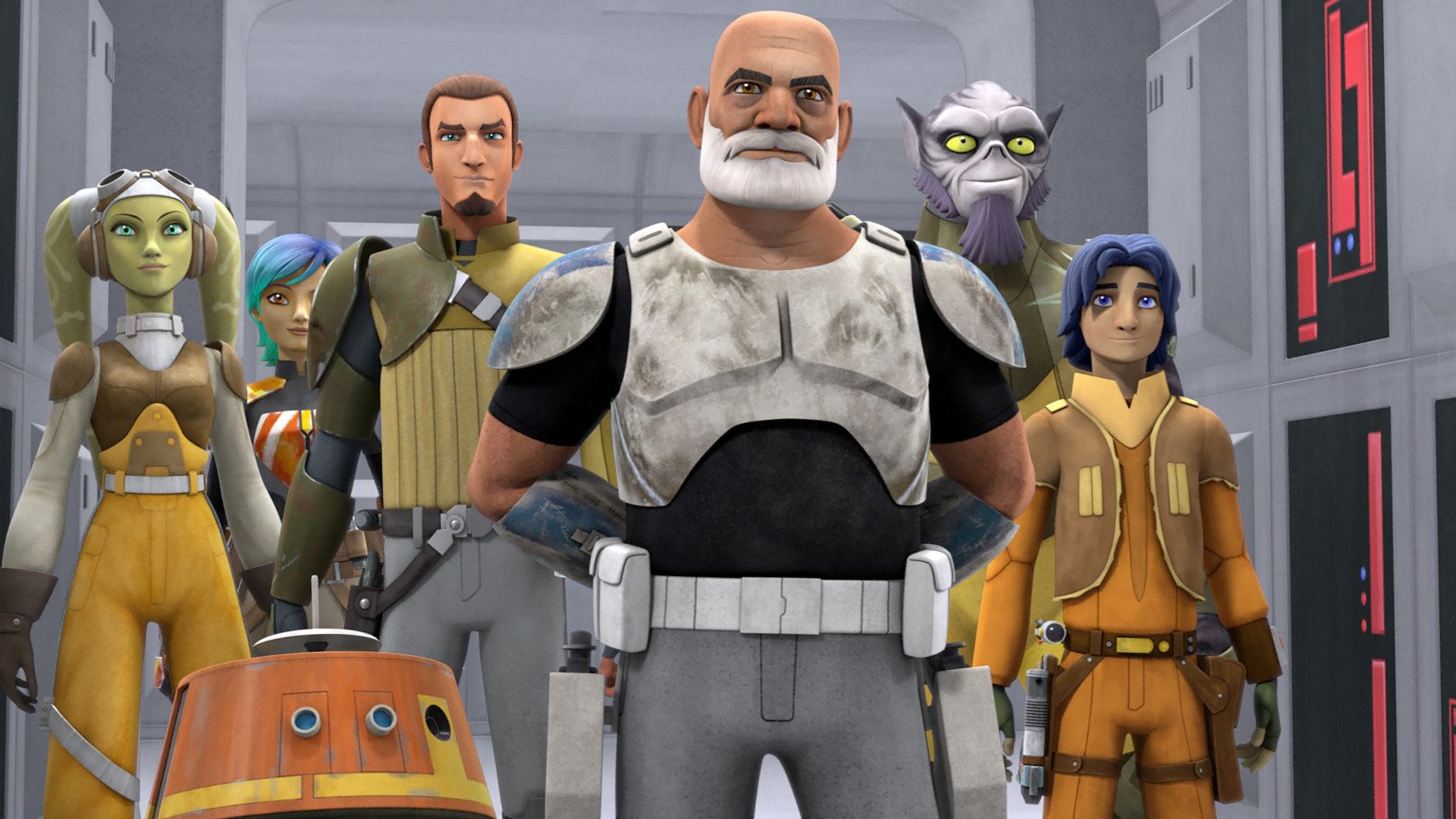 The clones come back in the second season of Star Wars Rebels. Click ahead to take a look at a new making-of video and a short TV spot.
When Disney purchased Lucasfilm, and in the process started an overhaul of existing product, one of the first and hardest felt casualties of the old regime was the animated series The Clone Wars. The series was initially dismissed as kids' entertainment, but over the course of its first few seasons it turned quite a few heads. Viewers found deep stories and interesting characters to keep them returning week after week for an ongoing dose of Star Wars. Front and center among the many compelling new characters were the clones. Bringing personality and depth to an indistinct mass of cannon fodder, The Clone Wars introduced memorable clones such as 99, Gregor, Wolffe, Fives, and most importantly Captain Rex. And although Rebels was welcomed with open arms, the clones were missed.
But at Star Wars Celebration earlier this year, it was announced at least some of the Clones would be returning for Rebels Season 2. It seems Captain Rex and a few of his friends have survived the Clone Wars and Order 66, and will be around and ready for a fight along side the crew of the Ghost this season. Today, there was an official release of a promo video featuring the clones and their role in the upcoming season, along with comments from voice Dee Bradley Baker and creator Dave Filoni. You get a little hint of what is to come from a plot standpoint and specifically the clones' dynamic with the ex-Jedi and Order 66 victim Kanan.
Check out the video below…
UPDATE!
There's also a new TV spot showing some new footage from Season Two. While the advertisement is not yet available in high quality, a Tumblr user was able to use a camcorder device to record the video. Follow the link to check it out.
UPDATE 2!
And here's a better version of the same spot uploaded on youtube by Disney XD (via jedibibliothek):
Star Wars Rebels Season 2. Premieres Wednesday, October 14 at 9:30P on Disney XD.