SW7N Interview! Anthony Ingruber Working Hard to Land the Role of Han Solo in the Upcoming Anthology Film.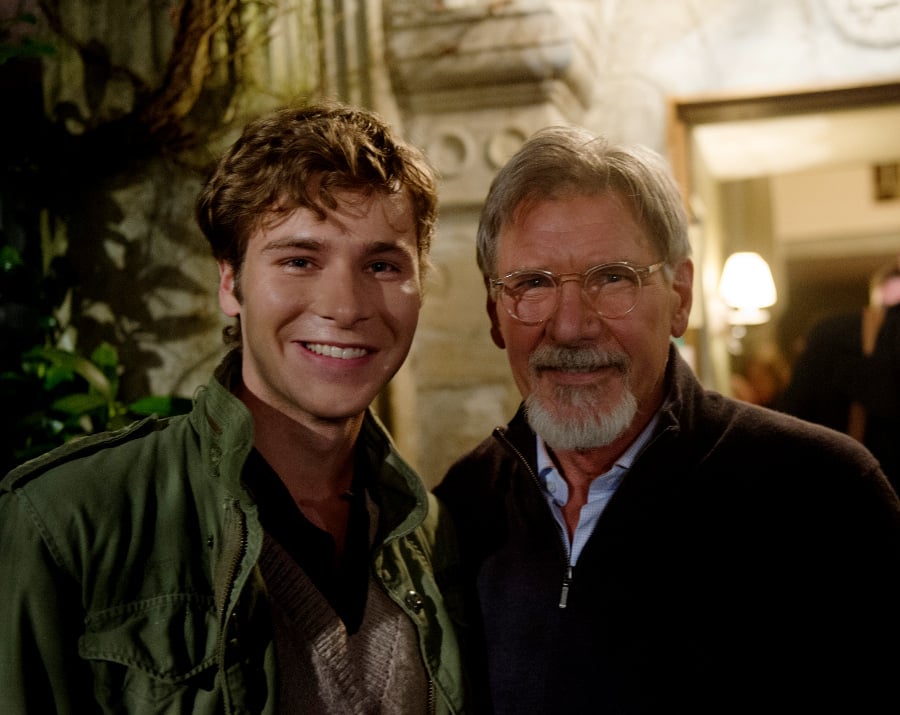 With the recent announcement of a Han Solo origin film scheduled for release in 2018, we're all wondering who will end up being cast as our favorite scoundrel. Quite a number of fans have been looking at actor Anthony Ingruber as a possibility, due to his uncanny resemblance to (and ability to imitate) a young Harrison Ford. We were fortunate enough to be able to interview Ingruber, both about the possibility of his playing Han Solo, and about his career in general. Read on for more…
Han Solo. We've asked before: Who is Han Solo? Well, come May 2018, we're going to find out a lot more about everyone's favorite smuggler.  We know who the directors are, Christopher Miller and Phil Lord.  Do yourself a favor and watch The Lego Movie, a great film by them. We also know the script is being helmed by Lawrence Kasdan and his son, Jon Kasdan. The Kasdan name needs no introductions to Star Wars fans.  The big questions of "production value" have four big names to answer them out of the gate. As far as production goes, fans can rest assured the Han Solo Anthology Film is going to deliver.
The biggest question:  Who will play Han Solo?
This casting call is a tricky one. Han Solo and Harrison Ford are almost synonymous. Han Solo is not a character like James Bond.  Bond fans are usually greeted with a fresh face to play OO7 every few films, as the super-spy and his clichés are malleable enough for most capable actors. Harrison Ford will soon be handing the Solo-baton off to a much younger actor than himself, as this Solo-film presumably takes place between Revenge of the Sith and A New Hope. It's hard to imagine anyone other than Ford wise-cracking with Chewie, giving Luke guff, and sweet-talking his way into a princess' good graces.
Perhaps there is no need at all to look extend a long casting call or countless hours of read-throughs and negotiations with marquee names. It doesn't need to be any more difficult than picking up the phone and calling Mr. Anthony Ingruber.
You may not know his name off the top of your head, but you will soon. Ingruber is an up-and-coming talent of his own…and it doesn't hurt at all that his Harrison Ford impersonation DEAD ON. Don't believe me, have a look below, if you haven't already seen him in action.
We at SW7N, got a chance to chat with Ingruber about his career so far, his love of Star Wars, and his prospects, whether they be Star Wars or acting overall. Ingruber caught the eye of the right people, as he ended up portraying the younger version of Harrison Ford's character in the film Age of Adaline. He actually met the man himself during the shoot.
SW7N: Around when did you find that impersonations were something you were fond of and something you really became interested in?
Anthony: I think I really started to practice impressions when I was around 13; due to my father's job in foreign affairs my family and I were constantly moving and changing environments. I found early on that an easier way to make friends, rather than be the awkward new kid, was to be the funny guy. Impressions and voices were something that I found fun and it was that early interest that led to my passion for becoming an actor.
SW7N: What's the first impression you learned to do? Was it Harrison Ford, or somebody else?
Anthony: Previous to the impressions, when I was a kid around 8 or 9 years old I loved both Star Wars and Elvis. In school photos I'm either sneering like Elvis with my hair plastered down with Brylcream or I'm smirking like Han.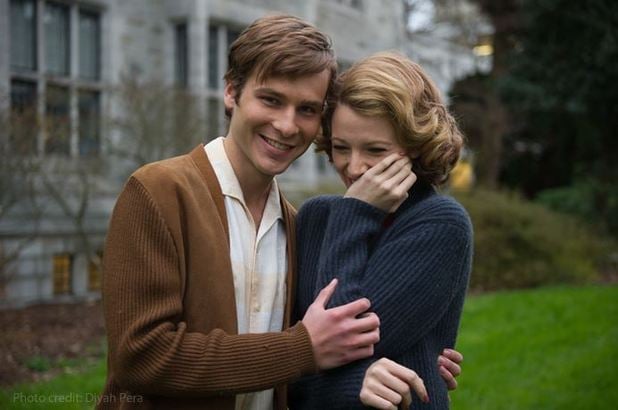 SW7N: What did you learn as an actor from filming Age of Adaline? As we have learned, it was your first major film role, and you had to embrace and act out on the silver screen in a matter that was much more different than your YouTube and other video productions.
Anthony: It was both exciting and daunting that my first real role was something that I had dreamed of since childhood; portraying my hero Harrison Ford. I was really sort of thrown in the deep end overnight; going from amateur indie films and my YouTube impressions to acting next to A-list giants on a major film. Luckily the cast and crew were all amazing and kind people and made the transition much smoother than I thought. The entire film was a big learning experience and taught me a lot about both the industry and the process involved in acting. I think my experience on that set was invaluable and something I'm very grateful for.
SW7N: For your character of young William Jones, you came off as both a capable actor, but also a striking replica of Harrison Ford in his youth. Was there anything special about William that allowed you to both act as a younger Ford, but also make it a bit of your own character?
Anthony:  Well the thing was that William Jones ISN'T Indiana Jones (although the name is quite similar!). So I didn't feel that I had to play him as an established character. I used inflections and nuances that I observed in Ford's work that I knew would make sense for the character, but I didn't think "okay, how would Han Solo deliver this line? Instead I was able to act out the scene as I would normally but still utilize the characteristics that Ford is famous for.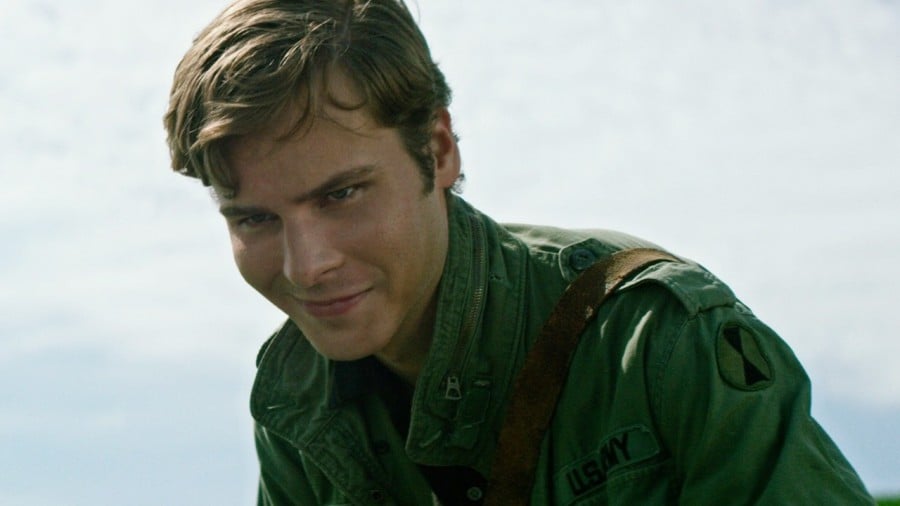 SW7N: Since Age of Adaline was your first major movie, what changes have you noticed regarding your fans and their interaction with you? Has it become even stronger from the film, have you gained many more from it?
Anthony: The fan response to my work has been terrific and very touching. I have received some wonderful messages from people all over the world who really enjoyed what I did and hope to see much more of me. My internet almost exploded when images from the film and of Harrison and I were released with congratulations, which was really wonderful.
SW7N: If given the opportunity, which Harrison Ford-Lucasfilm character would you rather play: Han Solo or Indiana Jones? Why would you pick one character over the other?
Anthony: That's a very tough question; kind of like choosing a favorite kid. I think I'm leaning more towards Han Solo as what I've heard from the people working on it, it sounds like it will be a really great film.
SW7N: We know you've had a great deal of respect and now even interaction for Harrison Ford, but outside of Han Solo, what do you like about all the Star Wars movies, such as characters, myths, etc?
Anthony: I think the music is absolutely wonderful and is one of my favorite aspects of the films. From the moment the titles hit the screen and John Williams score hits you like a punch in the face, you know you're in for something special. Also the Luke/Vader twist is one of the best in cinema history.
SW7N: We have heard that you will be giving your best to audition for the young Han Solo movie. Besides your obvious resemblance to Ford, and your very strong impersonation, what other aspects of the character do you feel you need to learn how to embody?
Anthony: The thing that attracts me to that is that there is very little known about Han Solo's origin; he's a complete mystery. He sort of swaggers onto the scene and does his thing but nobody knows where he came from or how he and Chewbacca became friends. It leaves it very open to tell some interesting stories.
SW7N: Have you been approached by Lucasfilm in any way in the last 2 years?
Anthony: I was actually approached to voice in Star Wars Rebels a few years ago, but there was some change in character/plot lines so sadly it fell through. I'm hoping I get the chance to portray Han in the upcoming spin off film and am working hard to try to make that happen.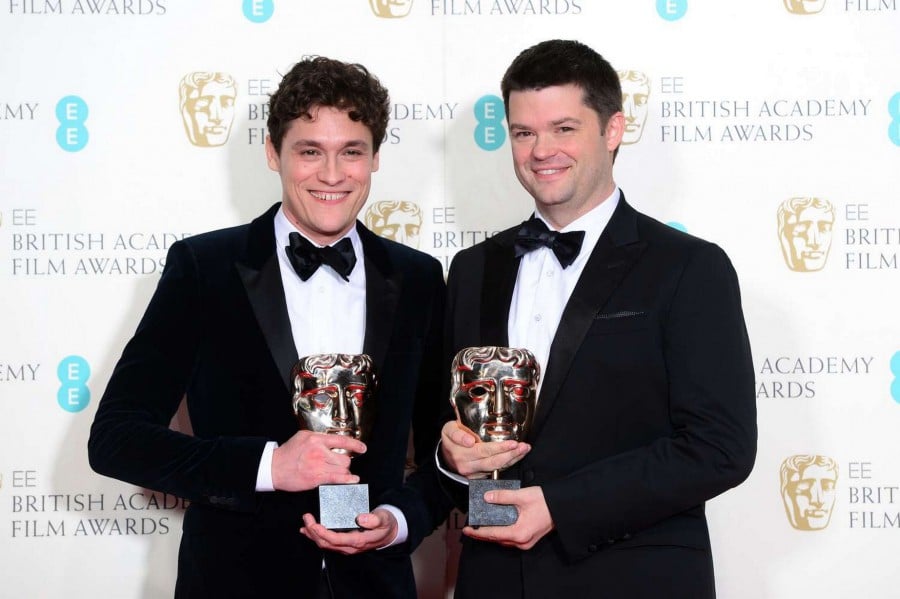 SW7N: What do you think of directors Phil Lord and Christopher Miller, who were recently announced to direct the young Han Solo movie?
Anthony: I absolutely loved the Lego movie; it was smart, funny and very warm and reminded me of Toy Story. I also loved Lego since I was an infant and have 4 boxes of the stuff in my garage so that was a plus! Their humor is really clever and I thought the Jump Street movies were also brilliant.
SW7N:  What do you like to see in this movie in terms of story. Han's first meeting with Chewie and Lando, his life as a smuggler or some new stories and adventures with the character?
Anthony: I'd love to see the beginning of his friendship with Chewie and rivalry with Lando, but I would also like to be surprised with some new things. I'm sure Han is a bit of a ladies man so it would be interesting to see what his previous girlfriends were like.
SW7N: What are your thoughts on Star Wars Episode VII: The Force Awakens? Are you excited for it? And what are you looking forward to most from the film?
Anthony:  I'm pretty sure I wasn't alone when Han said "Chewie we're home" and nerded out just a little. I'm trying to stay away from the internet forums to avoid spoilers; I know nothing about the plot and want to see it and be surprised.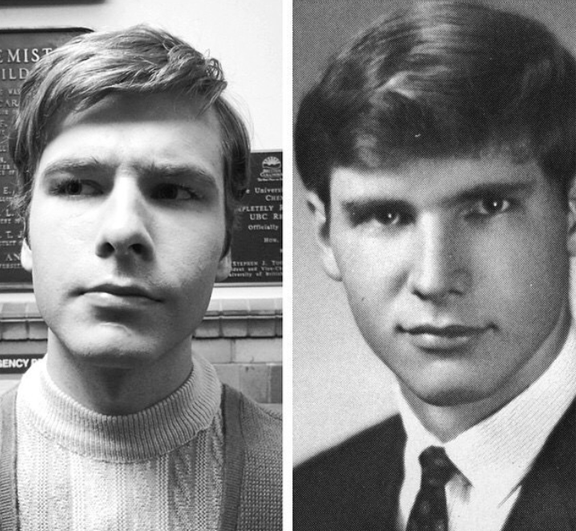 SW7N:  If there was one character from Star Wars, other than Han Solo, that you could be, who would it be?
Anthony:  I'd like to voice one of the aliens…like Jabba the Hut's crazy half brother.
SW7N:  You've grown up all across the world, as you've stated. Which country do you hold your greatest connection to?
Anthony:  I think New Zealand will always be home to me…I have wonderful friends there and my high school years were a blast because of it. I also developed my love of film there thanks to Sir Richard Taylor and Weta workshop.
SW7N: Can you tell us about any voice-over work or film roles you will be involved in the upcoming months?
Anthony: Unfortunately, I can't share anything until it is announced! Hopefully soon though!
There you have it, folks!  Ingruber is not only a fellow fan of Star Wars, he's got something he can't talk about until it's announced. Hmmm…a Jedi could say their instincts tell them that this sounds awfully familiar in terms of Star Wars related announcements. We here at SW7News think Anthony Ingruber would make a damn fine Han Solo.  What do you guys think?
Thanks to all Cantina staff members involved with the interview, especially ZebroGodilla!
The Age of Adaline is available on Blu-Ray, DVD and Digital Download now.
Kyle Larson lives in Portland, Oregon. When he's not running trails, he's reading and writing.