Ride Across Jakku in a Speeder! Updated with YouTube Version.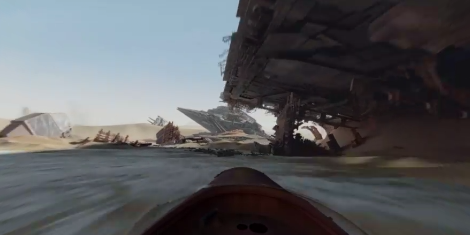 Posted today on Star Wars' Facebook page is an video ride across Jakku that includes a feature that will let you look around 360 degrees as you zip through the wreckage of the battle 30 years ago.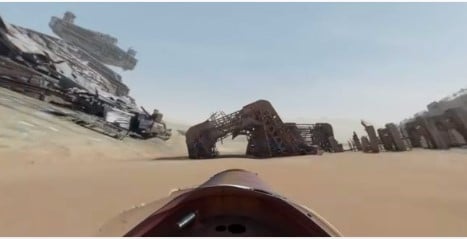 Although the video is only about one minute long, you can "grab and drag" the camera view a full 360 degrees around you as your speeder runs along a predetermined course as you look at all sorts of "scenery" while zipping along. There's a a downed Star Destroyer, Tie Fighter, and (if you look quickly), you can  even see BB-8 peeking out from some other wreckage…and you can see it HERE, enjoy!
UPDATE!
Many readers are complaining that they can't play the video, so here's a youtube version, that is not 360, but will do: