SW7N Review: Marvel's Kanan – The Last Padawan #6
New look, same great story. The Kanan series has so far performed with the most consistency in terms of story quality with each issue. This series leads the Star Wars comic pack with a great backstory that sets the stage for Rebels and helps tie-up the immediate aftermath in regards to Revenge of the Sith.
We know the journey of Caleb Dume, Padawan learner, took after Order 66 left him alone in the galaxy. He chose to hide his knowledge of the Force and any indication he was a Jedi, taking on the identity of Kanan Jarrus, criminal extraordinaire. In issue #6, we catch up with Kanan where this series first again, on board the Rebel ship Ghost, on approach to the planet Kaller. Because they are still referring to Ahsoka Tano as 'Fulcrum', I assume this takes place sometime in the first season of Rebels.
The art is a huge departure from both the first five issues artist Pepe Larraz and the Disney animation of Rebels. It's nice to see the cast of Rebels under a new artist's impression. I personally prefer the first five issues, but artist Jacopo Camagni does a fine job of letting us know we are in a different time period. Also, "The Last Padawan" moniker has been dropped from this issue, with the addition of "Epilogue" in the opening pages.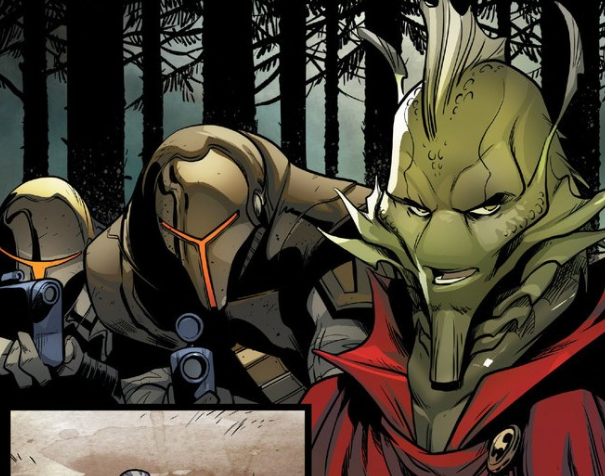 The Ghost crew have put down on Kaller under the orders of Fulcrum. They are on a "milk run", but the cargo they are after is gone and has been replaced with blasters in their face. Their welcome party to Kaller is none other than Gamut, now a full Imperial governor of Kaller. After a brief run-in, the crew is allowed to go on their way, but Hera decides they need to stay and track down the missing cargo they were to retrieve.
The whole crew notices that the usual mister-too-cool-for-school-Kanan is not himself on Kaller. As they search the streets of Plateau City (another Rebels-locale we don't nearly get as close a look at as we should), Kanan splits up the group to cover his uneasiness, taking only Chopper with him. As he moves through the city, visions of himself from the past haunt him. It's unclear if these visions are in his mind's eye or if these are echoes from the past he experiences through the Force. Either way, Camagni's art is at it's best in these frames. Kanan looks deeply disturbed, seeing himself as a starving Padawan, barely living and scouring through garbage for food.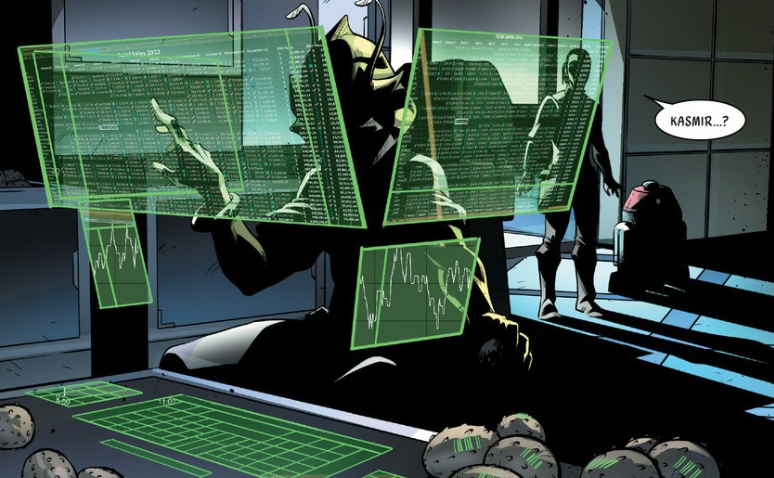 Kanan suspects his old friend Kasmir may have something to do with the missing cargo he and his friends were sent to fetch. He makes his way back to his old haunts. If Kasmir doesn't have it, he might be able to help Kanan track it down. Tapuk, a member of the same species, and his cronies greet Kanan. Even alone among the most unreliable thugs, Kanan resists the temptation to use his lightsaber. I have to think it's a combination of so many years spent hiding for his own protection and his new instincts that have overwritten Caleb Dume.
The Imperial governor, Gamut, who lets it be known he remembers Kanan, ends up saving the day. We are set up for an exciting conclusion with the prospect of the Rebels crew getting a new defector.
Don't get me wrong. This issue, like the series, is great! My only gripe with this one is you would be a little lost if you have not seen Rebels. That being said, this may give you incentive to watch a few episodes. I'm personally a fan of the show. I don't think it's hit it's stride yet, but it's off to a great start with the first season. If you've been following this arc and have somehow avoided Rebels, now may be the time to refresh your Disney XD subscription or order the first season on Blu-Ray. You will want to be acquainted with the Kanan of that time-period, because he is very different from the one you meet in this issue, as well as Caleb Dume.
Don't miss this issue and keep your eyes peeled next month for it's conclusion!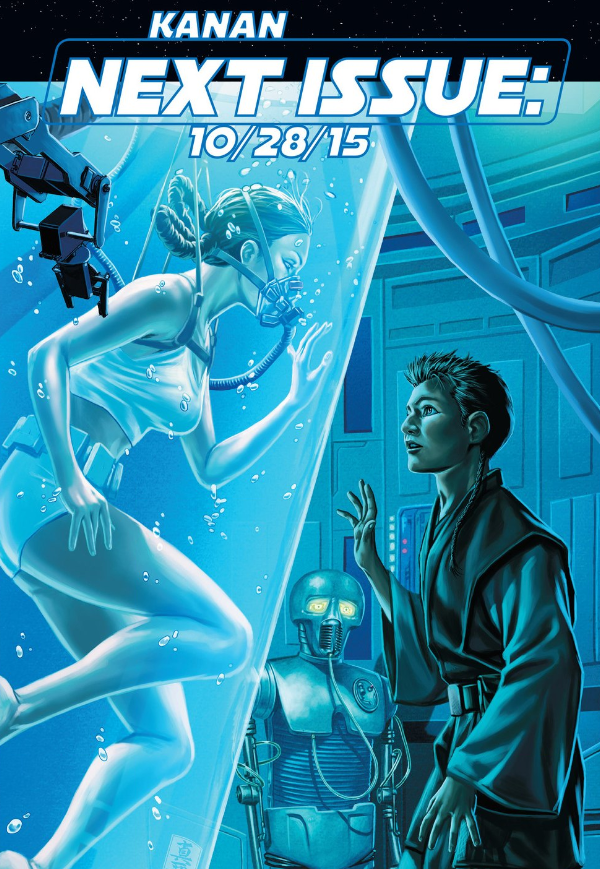 You can order a digital copy at Marvel.com or at Comixology.com, or visit the nearest comic book store.
Kyle Larson lives in Portland, Oregon. When he's not running trails, he's reading and writing.