Star Wars Day: Was the 4th With You?
As Star Wars fans, not only do we have an unconditional love for a saga that continues to tell its story nearly 40 years on, we also have a special day to celebrate the greatest story ever told that is recognized by millions of fans the world over, so let's talk about that for a few moments….
May the 4th, or as it's officially called by fans "Star Wars Day" seems to have been a "thing" now for a long time, but in fact it never really gained traction and developed momentum worldwide until this age of the internet and social media has come to dominate our lives, and now it is a hotly celebrated day by fans everywhere.
As much, and as heavily, as Star Wars Day is celebrated and revered by fans, neither George Lucas, Lucasfilm, or even Disney has ever really officially DECLARED the day as an official event, but after Disney acquired Lucasfilm, they then in 2013 began to seriously recognize it for the fans with an official acknowledgement of this day that fans have chosen, and Disney has celebrated it ever since. This is not to say that Lucasfilm, and more importantly, George Lucas ever snubbed the day by any means, for they have always smiled and silently nodded to the fans for their reverence to the franchise and their ingenuity to actually created a special day just for Star Wars. George Lucas was likely (initially) very amused with it, but it no doubt only added to his already full schedule of event appearances and interviews while still having to make time for real work!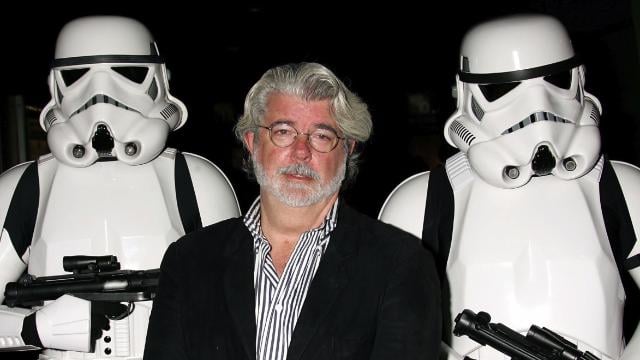 The first ever reference, which may (or not) have been a tonque-in-cheek allusion to Star Wars was in 1979 when Margaret Thatcher won the election and became Great Britian's first ever woman Prime Minister. The reference was published in a London newspaper as a congratulatory announcement by her party which, as you may know, read;
"May the Fourth Be With You, Maggie. Congratulations."
It is likely that the reference was initially missed by the masses, but as time progressed it became the Star Wars cultural reference, and the rest (as they say) is history.
As I write this on May 4th, I wonder what the rest of the world will be doing today and/or this evening to celebrate their favorite galaxy far, far, away. Most diehard Star Wars fans will have a personal  celebration, whether it be wearing a Han Solo shirt to work, or even partaking in a Star Wars saga movie marathon from the comfort of their own homes.
Some fans even attend a Star Wars costume party every year to rub elbows with the likes of Luke Skywalker, Princess Leia, and even Vader himself, but still others will just simply wish the best of the 4th for you. This author and his wife will be digging out our ROTJ Luke and Mara Jade costumes that we wore to Celebration Anaheim last year, our 29 year old daughter will be donning her personally assembled Rey costume, and we'll be attending a local Star Wars Day costume party as a happy little family, and yes, if you're reading between those lines, It's what I'm hoping for!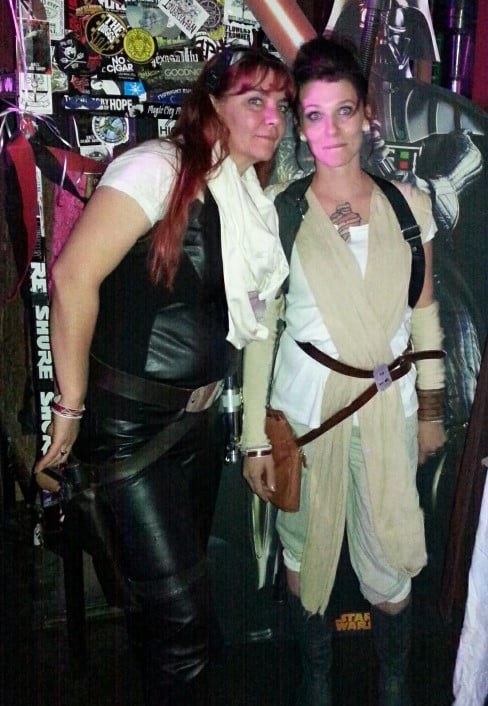 At any rate, all of us here at Star Wars News Net hope that you all had a wonderful (and safe) May the 4th. Let us know in the comments below just what YOU did to celebrate that galaxy far, far away!