Interviews with Claudia Gray (Lost Stars, Bloodline)
The official Star Wars site released a short interview with Claudia Gray, whose book Bloodline was released on May 3rd. The book is set six years prior to The Force Awakens. The main character of the book is Leia Organa, at this time Senator of the New Republic.
In the interview Gray says she didn't have much of a problem to get into Leia's head: "I can't even tell you how I got into Leia's point of view, because I have literally been asking myself what it would be like to be Princess Leia since I was seven years old. Now it's finally paid off."
This also had its challenges because canon was much stricter with Bloodline. Writing Lost Stars, she was much freer with the characters of Thane and Ciena who were entirely new creations as long as she touched the big events described in Episodes IV-VI. Considering Leia played such a huge role in the past stories, and will also, presumably, play it in the future, Gray had to work much closer to the Story Group.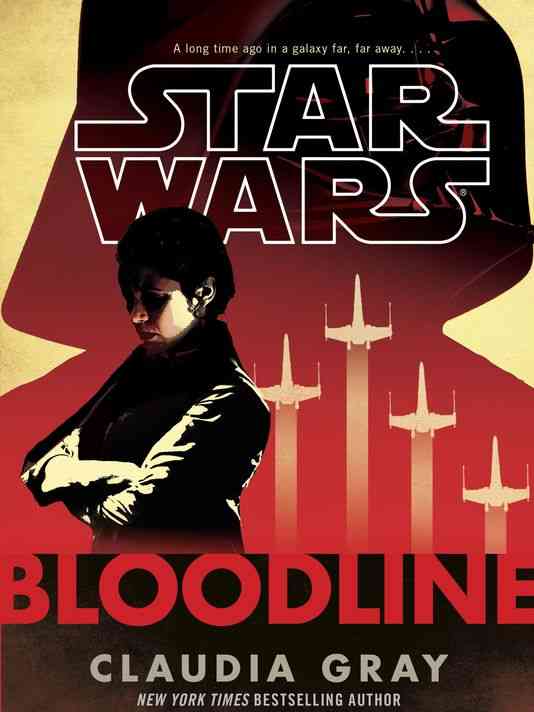 That is not to say that Bloodline doesn't have her original creations, one of which is Ransolm Casterfo, member of a younger generation. Gray explains Casterfo's perspective: "Casterfo remembers the Empire, but he was a little kid then. So I think he absorbed very different ideas about power, who should have it, how it should be used." Even younger than Casterfo is Joph Seastriker, whom Gray describes as, "a New Republic baby, so he hasn't been scarred by the war — unlike virtually everyone else in the galaxy even a few years older than him." Gray also hints at Casterfo's mysterious origins in the real world.
Korr Sela, whose brief appearance and death we saw in The Force Awakens, has bigger role in the book as Leia's intern. Like Leia, she started young in politics – she is only 16 years old. She too is the daughter of a prominent politician, Sondiv Sella, who shows up in Lost Stars. Gray gives her a moment to shine, hopefully making her appearance in the film more personal.
Additionally, Gray has buried many Easter eggs connected to real world and other universes within the book. She says: "Pretty much every other alien or planet name in the book is, in some way, a tribute to Mad Max: Fury Road, because fandom is like that. Oh, and I sneaked in another Star Trek reference. Everyone needs a hobby."
You can read the entire interview with Claudia Gray here.
Another interview with Lost Stars and Bloodline author comes to us from Jedi Council's Kristian Harloff, a proud owner of new Star Wars planet, Harloff Minor:

Gray touches on her work with the Story Group, hints at the potential connections of the book with future movies, fan casting of her characters and generally shows that she is one of us – a Star Wars fan.
Bloodline was published by Del Rey on May 3rd.  It will give you political context for many events in The Force Awakens. It is also very emotional, well written character-driven story. It is highly recommended for any Star Wars fan. You can read our own review HERE.
Staff member, comic and book reviewer. Cheers for the Light Side, but would drink with Grand Admirals.