Disney to Reportedly Release Solo In China Earlier than Expected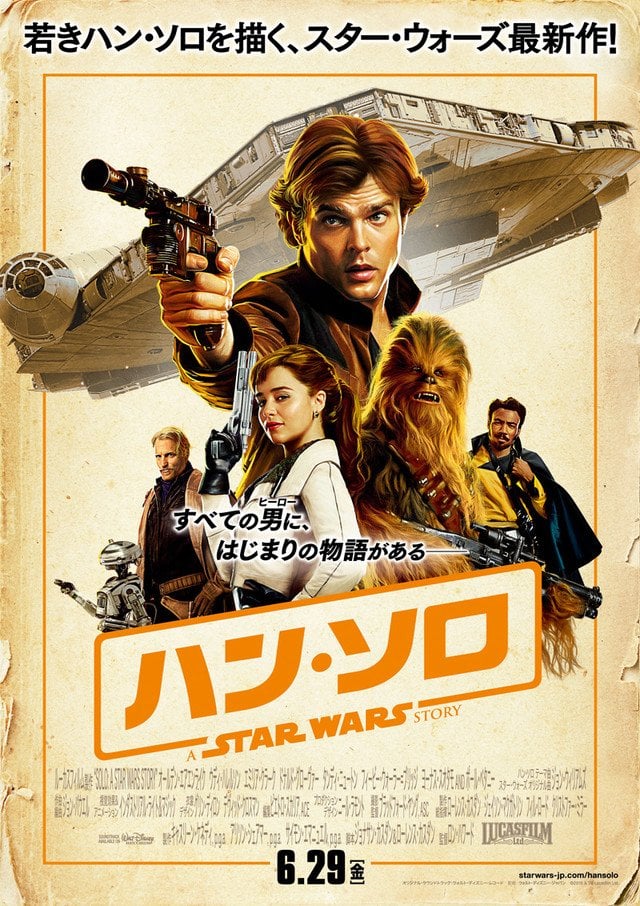 In a bit of a surprising turn of events, it seems that the next Star Wars release won't experience the same delays in getting to China that past releases have. It appears that Disney is aiming to release the film in China the same day as it gets released in North America.
From THR:
Disney and Lucasfilm's hotly anticipated Solo: A Star Wars Story has locked down its release date in the world's second-largest box-office territory. The stand-alone Star Wars film will descend upon the Middle Kingdom on May 25, the same day it unfurls across North America, several sources in Beijing with knowledge of the local distribution plans told THR on Thursday.
Typically, in the Disney era, China has seen the release of the Star Wars films come about a month after it comes out in the US. As the story says, the early release is yet to be confirmed, but if it is true it will be interesting to see if this has any impact on the box office results. China's numbers have notably seen diminishing returns with each successive Star Wars release since The Force Awakens.
In China, the Star Wars franchise has mysteriously underperformed relative to the size of the market. The Force Awakens earned a healthy $124 million in 2016, but Rogue One (2017) slipped to $69 million — despite the casting of two Chinese stars — and The Last Jedi eroded further with just $42 million in the Middle Kingdom.
Whether this move is a product of the release landscape or a strategic attempt to build off worldwide premier buzz and limit losses due to pirated copies getting into the hands of countries with late releases is unknown. But for those Star Wars fans who do live in China, this is sure to be a welcome change that we hope will continue with future releases.
Head over to THR for the full piece.