More Star Wars: The Force Awakens Pictures From Empire's Winter Preview Issue and Other New Materials!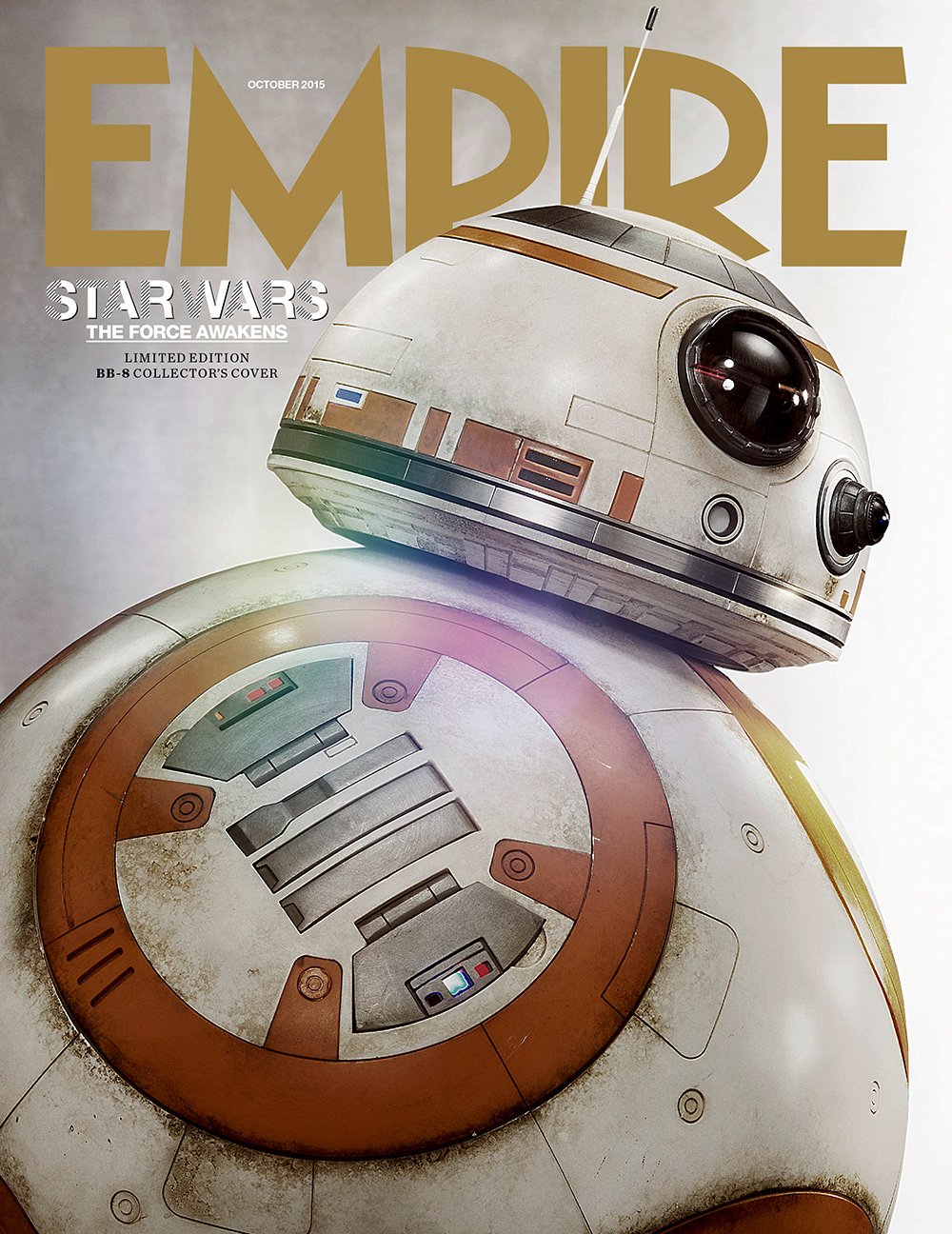 Empire Magazine's Winter Movie Preview hits stands today with some exclusive pictures from the force awakens.
Last week we saw the dark and light side covers, this week subscribers get an exclusive cover with a nice close-up of the new co-star of Star Wars marketing (along with Kylo Ren) BB-8. This is a nice closeup that gives us a good look at the detail work on the new droid. In addition to the new BB-8 cover, we have a few new behind the scenes shots of Finn on Jakku.
First up a shot of Finn standing alone in the desert having already ditched the Storm Trooper Armor…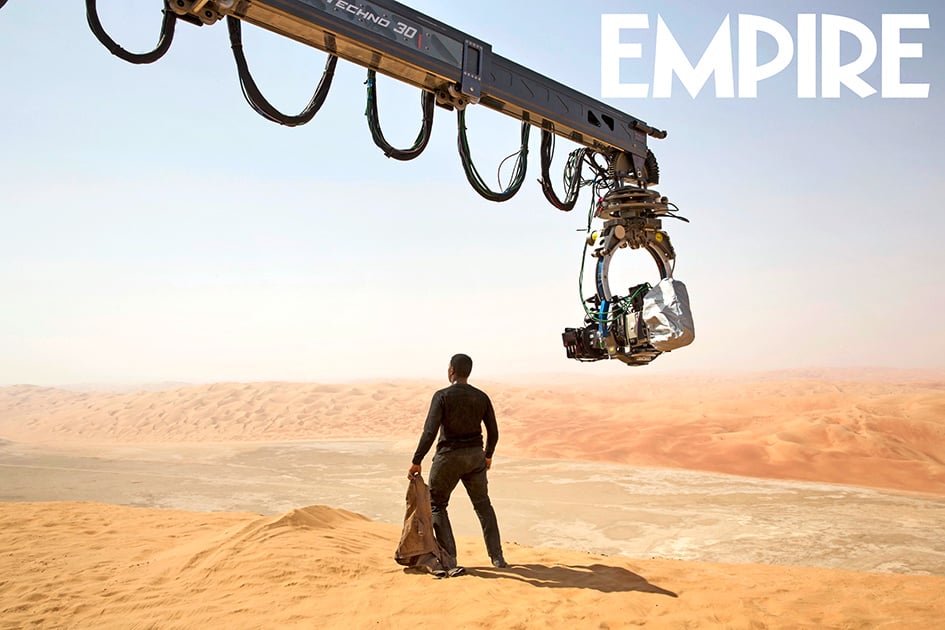 And another of Finn in full First Order battle mode with armor and blaster in hand next to his commanding officer JJ Abrams:
Finally on the new picture front, we have a new promotional wall graphic which features Finn (with Lightsaber), Rey (with staff), and Poe (in full fighter get up).
It certainly appears they are letting Finn and Rey take turns in the lead spot on these promotional materials. For the full Empire exclusive story pick up the magazine which hits stands today while the wall graphic will seemingly be seen in stores on Force Friday 9/4.