Potential Movie Clue In Star Wars Rebels: "Empire Day?"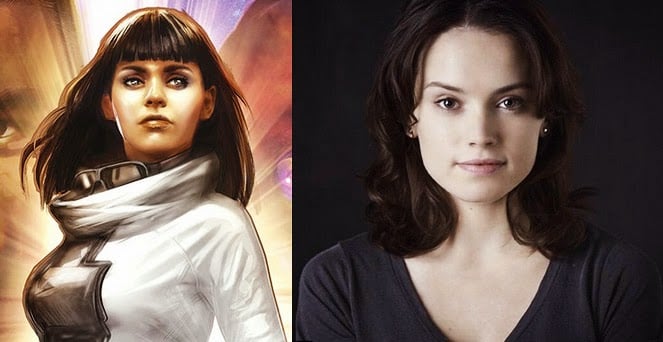 SPOILER ALERT! If you haven't seen the new episode of Star Wars: Rebels "Empire Day" then you may want to stop reading and move along until you can catch the episode. Otherwise, you've been warned. Continue reading, if you dare, after the break.
First and foremost, it should be noted that this investigation was performed by one of our Cantina members named "Mike." He astutely unveiled something, a little "Easter Egg" that may or may not have some ramifications on the Sequel Trilogy, but are intriguing nonetheless. Thanks Mike!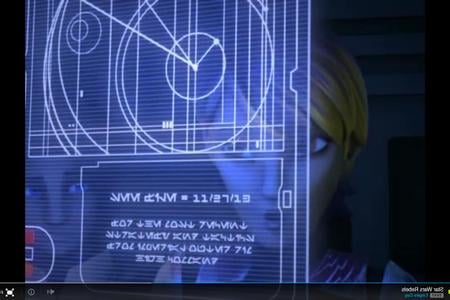 Now on to the juicy tidbits. Mike started a thread in The Cantina forum — which has turned out to be a great source for tipsters and discoveries such as this — called "Possible Hint In Rebels 'Empire Day.'" In the latest episode there is a scene in which Sabine is viewing a holographic tactical pane. On the pane is written some text in the basic Star Wars font known as "aurebesh." You can see an example of this font on The Cantina title bar. Mike did some translating and this is what he came up with:
See File = 11/27/13 For the most recent stratefy and tactics from Imperial Opter rim high command
As you may have noticed it appears that there are some words that are spelled incorrectly. Mike surmised that since the transmission was encrypted it would have been garbled. At any rate it's some good detective work. As you may also notice there appears some numbers in the obvious form of a date. Mike did some Google-snooping and discovered that the date was the release date for the "Star Wars Legacy" Volume 2 Issue 9 Dark Horse comic book. Further investigation revealed this interesting find: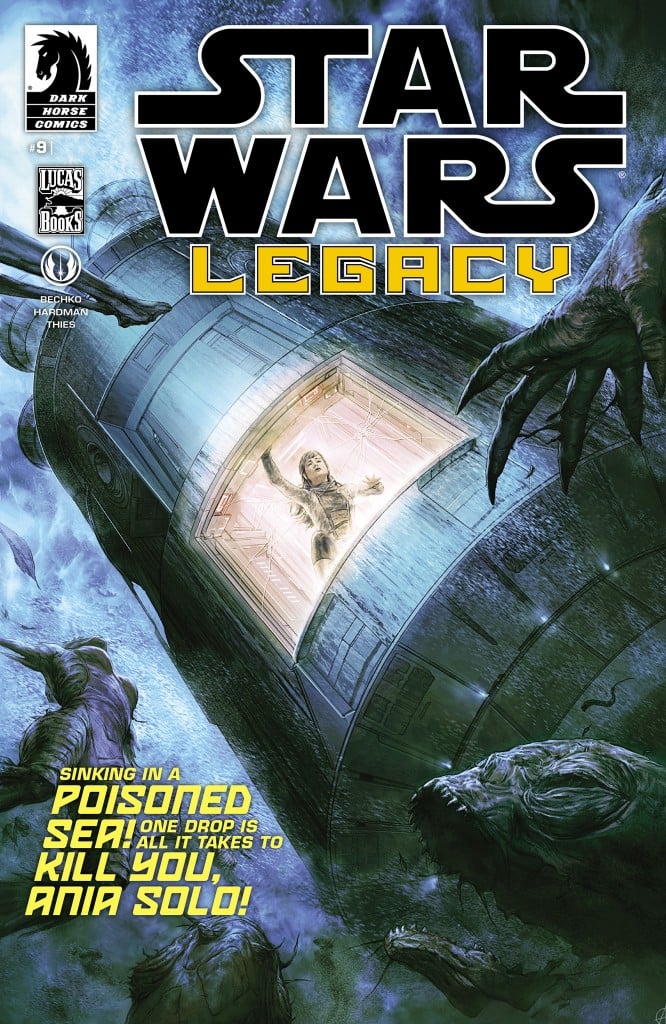 A lot of the "Legacy" era has been about these larger-than-life Emperors and royalty—we're taking this down to much more of a ground level. Ania Solo is somebody that is not a part of that world, and she doesn't have a personal connection to it. She may have even turned her back on it." […] "She's living in a backwater, Outer Rim system. She runs a junkyard and she doesn't have that many prospects, and that's where we start things. Our story takes off there."
A lot of these elements seem familiar don't they? A female Solo . . . Living on a backwater planet in the Outer Rim . . . Running a junkyard without many prospects . . .  Recall that Simon Kinberg said, at this years WonderCon, that the old EU "Legends" are fair game for the new filmmakers:
"It's certainly not off limits, it's certainly inspiring. I'm working on an animated show for them as well [in] 'Star Wars Rebels' that will take inspiration from everywhere, but I know for the movies the canon is the canon and the canon is the six films that exist."
But wait! There's more! Mike did another search which revealed this interesting factoid about this "Ania Solo":
Solo was working as a junk dealer in the Carreras system, and she accidentally discovered the lightsaber of Imperial Knight Yalta Val after an Imperial communications droid containing the lightsaber turned up in her junkyard.
Even more rumored elements that we've been reporting — Female working as a junk dealer . . . Accidentally discovers a lightsaber . . . With connections to an "Imperial Knight" . . . All very eerie in their familiarity of the slew of rumors we've heard during this past summer's Principal Photography. Surely these not-so-coincidental "coincidences" roughly describe Daisy Ridley's character as we've heard them? Would Disney — knowing that The Force Awakens was just on the horizon — allow Dark Horse to move forward with a storyline that contained elements that they planned to use in the feature films?! I would like to think they would NOT, however these similarities cannot be denied.
Also, now is the time to remind you of our article called "Could Recent Star Wars: Episode VII Rumors Come From Star Wars: Legacy, Volume 2?" that we posted back in August. You can read it HERE.
So the alleged date? Is it a date? Would Disney really put this important date — posing as a massive clue — into Rebels merely as an Easter Egg? IF it is a date then it points to November 27th of 2013 in which case the aforementioned comic was released, a comic that holds a lot of striking similarities to the rumors we've heard. OR could the date point backwards and forwards? What I mean by that is that maybe it is pointing to "Legacy" for the clues we've detailed, but perhaps it is also pointing forward to November 27th of 2014, which is right around the corner. That date happens to be Thanksgiving. And as we've been reporting there is a rumor suggesting that the alleged Star Wars: The Force Awakens teaser trailer will be dropping sometime soon. However, there doesn't seem to be any remarkable franchise movies opening on that date unless the trailer were to drop on network television, which seems unlikely.
Okay, so there you have it! Daisy Ridley's character may have been greatly influenced by "Ania Solo." But what are you waiting for?! We want to hear what you think, so get in on the exciting conversation here!