Official Trailer and Details About LEGO Star Wars: The New Yoda Chronicles Game.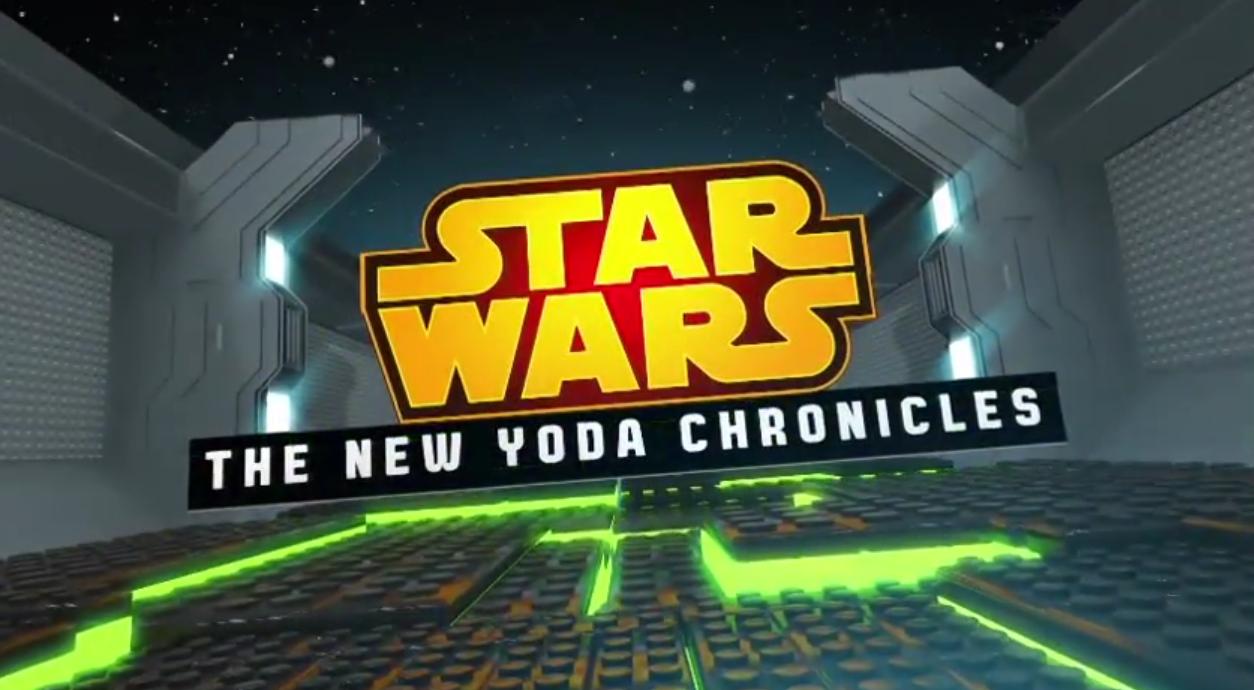 LEGO Star Wars: The New Yoda Chronicles features 12 action packed levels full of your favourite LEGO MiniFigures from across the Star Wars universe.
Dog fight in outer space, battle AT-AT Walkers on Hoth and blast enemies on Kashyyyk in this classic good versus evil action arcade adventure…
From The LEGO Group:
The app, designed for children, is 100% free – no charge for the game, no adverts and no in-app purchases – and will support the brand new season of LEGO® Star Wars™: The New Yoda Chronicles, on Disney XD and The Disney Channel.

Take down AT-AT™ Walkers on Hoth™, battle Star Destroyers orbiting the Death Star™ and collect as many stolen Holocrons as you can to defeat your enemy over a range of levels featuring iconic settings and characters from the Yoda Chronicles TV series and 2014 toy range.

Players must choose their side, light or dark, to determine their path. Is their destiny to dominate the Galaxy with Darth Vader™ or become a Jedi™ alongside Yoda™ and Luke Skywalker™?

The pick-up-and-play levels provide hours of free entertainment for a younger audience. Plus, instant access to recognisable scenes and characters from the Star Wars™ universe will appeal to fans of all ages.

Expect running battles with blasters on Kashyyyk™, base jumping the pits of Utapau™, dog fighting in outer space and other challenges on your journey of exploration and discovery!

The game includes eight action packed LEGO® Star Wars™ MiniFigure levels as well as four epic space battles. Additional updates later in the year will bring even more content to the game.
The game is available for a free download on App Store and Google Play.