Gary Whitta Writing an Episode for Star Wars: Rebels. Could There be Connection with Rogue One?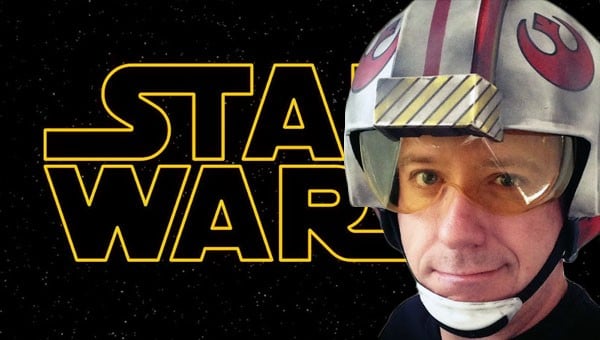 Gary Whitta, the screenwriter for the first draft of Rogue One, revealed on Twitter that he is in the process of writing an episode for Star Wars: Rebels…
Writing an episode of @StarWars Rebels while my daughter sits in my office in Rebels pajamas, watching Rebels. #StarWarsRebels

— Gary Whitta (@garywhitta) May 26, 2015
CANON "@bryaneward: @garywhitta hope you can work this into the script…. pic.twitter.com/2tGnyserMm" — Gary Whitta (@garywhitta) May 26, 2015
As you know Star Wars Rebels is an animated television series that is initially set five years before the events of A New Hope. Rogue One, on which Gary Whitta worked throughout 2014,  is also set between Revenge of the Sith and A New Hope. As it was officially revealed the plot revolves around a band of resistance fighters uniting to steal the plans to the Death Star. So could there be connection between the show and the movie? What if the Ghost's crew carried out an operation that allowed for Rogue Squadron to steal the plans? Or maybe Whitta's involvement with both shows in the same timespan is just a coincidence. What do you think?
Also, according to /Film, Whitta is most likely working on season 3 since Simon Kinberg said that he was writing the finale of season two. This would bring the two projects even closer. Rogue One hits theaters on December 16, 2016, probably just a few weeks after season 3 of Rebels finishes its run on Disney XD.
Season 2 of Star Wars Rebels premieres on June 20, 2015, with the airing of the pilot – The Siege of Lothal.