Jon Favreau Confirms He's Currently Writing 'The Mandalorian' Season 4
Less than a day after he premiered an extended look at The Mandalorian season 3 at Star Wars Celebration in Anaheim, and after dropping a 40-second sneak peek at the new Ahsoka series, Jon Favreau confirmed in an interview with Cinemablend that writing for season 4 of Disney Plus' hit show has begun. When asked if we should look forward to any sort of culmination event in this New Republic era, like Marvel's The Avengers in 2012, Favreau confirmed that he's currently working on the fourth season:
"With television, we're very lucky that we don't have to rush things through into an hour-and-a-half, two hours. We get to tell stories slowly. So now, as Dave [Filoni]'s doing Ahsoka, it's very much informing the writing that I'm doing for [The Mandalorian] Season 4. It becomes – how should I put it – more precise."
He then went on to talk about how the storylines he's writing now are much more focused and specific than when he began, when he pretty much had a blank canvas to work on:
"When I was writing the first season of Mandalorian, I could do anything, set it anywhere. Dave [Filoni] would read it, we'd go back and forth, I would adjust. And there it was. Now we have to figure out why there are certain Mandalorians who wear helmets, certain ones who don't wear helmets, what's happening on Mandalore, what's Bo-Katan doing at the time? How does she feel about that? Where is the Darksaber? So it really creates very fertile ground for imagination, for storytelling."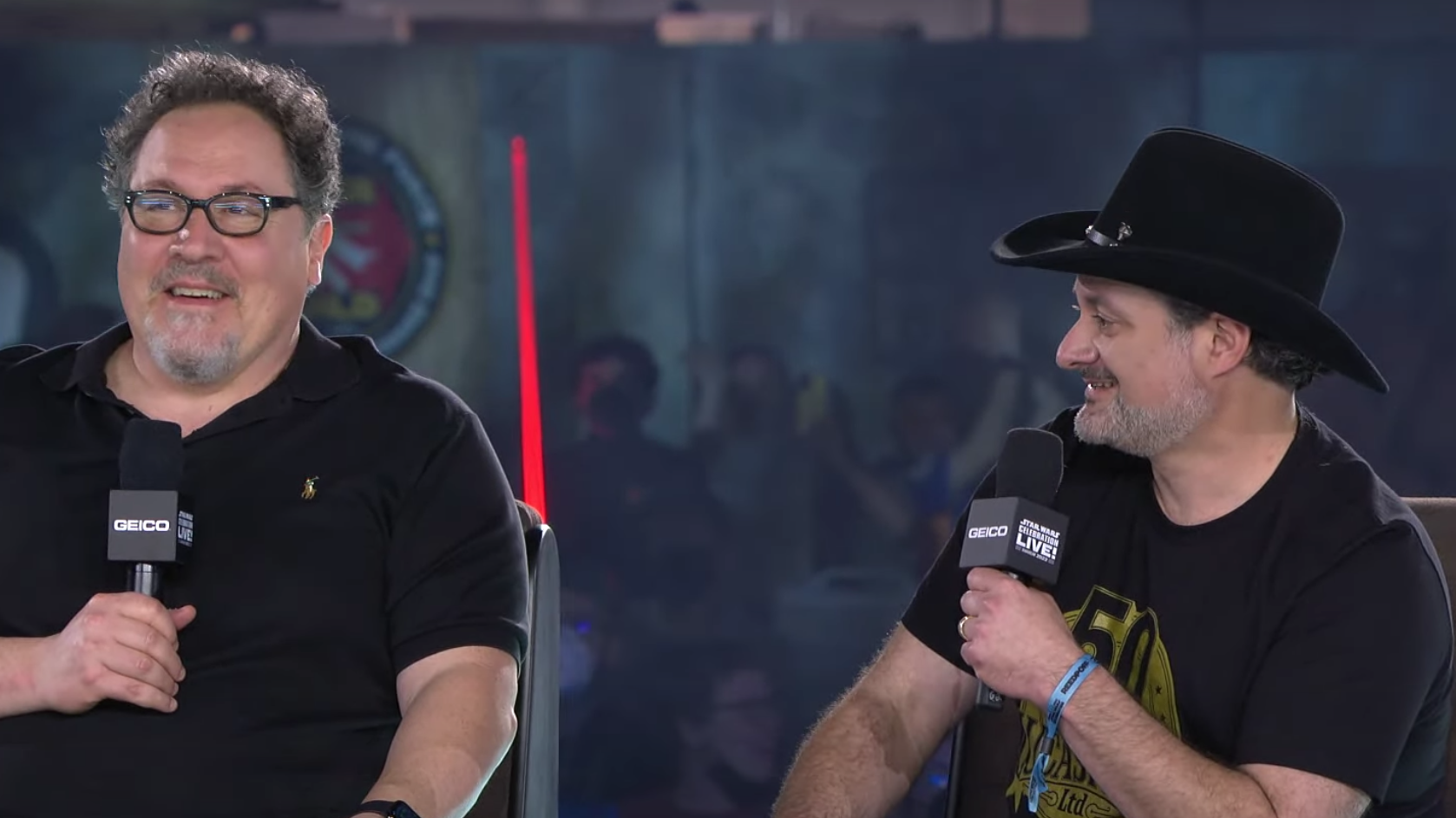 One of the benefits of working in the Star Wars universe is that it allows the writers to tell both new and original stories, like what The Mandalorian season 1 brought, and it also is able to add something to the larger story by bringing in familiar characters in an organic way. Favreau said the following about this:
"I think that inevitably, no matter how simple you start, the story threads start to connect and weave and overlap. And with Dave Filoni's deep understanding of everything around the time period, opportunities will always arise when we have story meetings and conversations about, 'Well, you know what character would be here now…' I mean, that's really how the Luke thing happened.

It wasn't that we necessarily planned to include Luke Skywalker in Season 2. But as we were looking for [Grogu] to get training, we started to weigh out, 'Well, what Jedi are around? Who's left?' And it started to not make sense for it not to be Luke. As we start to tell stories, those stories take on lives of their own, and they have trajectories. And then as those trajectories begin to organically intersect, larger stories with more characters start to make more sense."
So far, from what we've heard and seen, The Mandalorian season 3 promises to be the most epic one yet. The stakes are now higher than ever, with a confrontation between Din Djarin and Bo-Katan being carefully set up and Grogu's fate on the line. The new season will come out in February 2023.
Miguel Fernández is a Spanish student that has movies as his second passion in life. His favorite movie of all time is The Lord of the Rings, but he is also a huge Star Wars fan. However, fantasy movies are not his only cup of tea, as movies from Scorsese, Fincher, Kubrick or Hitchcock have been an obsession for him since he started to understand the language of filmmaking. He is that guy who will watch a black and white movie, just because it is in black and white.