'The Mandalorian' Season 3 Releasing in February
Star Wars Celebration is delivering the goods, and we now know when The Mandalorian season 3 is coming.
The next season is set to be released in February of 2023! The new volume will continue to follow Din Djarin and our little green friend, Grogu, as they continue to find their place in the galaxy together.
The Mandalorian and Grogu continue their journey in Season 3 of #TheMandalorian, streaming February 2023 only on @DisneyPlus. pic.twitter.com/CHqUL1gec7

— The Mandalorian (@themandalorian) May 26, 2022
Star Wars Celebration always has some fun surprises up its sleeve, and the Mando section of the panel didn't disappoint; Bo-Katan herself, Katee Sackhoff, arrived with some exciting news: season 3 of The Mandalorian is going to Mandalore! Although this was expected given the events of The Book of Boba Fett. Presumably, Bo-Katan will have a substantial role in season 3.
A special teaser was shown to those in attendance at Lucasfilm's Studio Showcase panel. Several fan-favorites made appearances, including the great Carl Weathers and Paul Sun-Hyung Lee. The scope also seems to be bigger, with some darker undertones peppered throughout the preview.
If this teaser is made public, we will be sure to bring it to you. For now, we'll have to make do with the descriptions posted online. Stay tuned for more Star Wars Celebration news over the weekend, including those that will come from the "Mando+" panel set for this Saturday.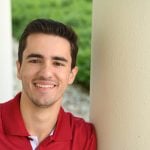 Finding ways to nonchalantly incorporate Star Wars quotes into his daily meetings at work, Tyler lives and breathes Star Wars. His morning tradition is sending the latest number in the countdown for different Star Wars projects and loves engaging in uplifting Star Wars dialogue. If you are passionate about  Star Wars you can follow him on Twitter at TyBrad5.