Rumor: Amy Hennig and Skydance's 'Star Wars' Game Is Spiritual Successor to EA's Cancelled 'Project Ragtag'
Shortly after the announcement that Amy Hennig was working on a new Star Wars project, it might not be a completely new project after all, in a manner of speaking. If the rumors are true, indications seems to be that the project she is developing with Skydance is a spiritual revival of her earlier Star Wars game pitch – referred to internally as "Project Ragtag" – at Electronic Arts.
Earlier today, Amy Hennig (best known for her work on the Uncharted video game series) chipped in following the confirmation that she and the team at Skydance are looking for new talent for a new creative endeavor in the Star Wars galaxy, with multiple positions waiting to be filled:
Excited to share the #StarWars news today! 🙂
Here's even better news: we're hiring! If you'd like to join our team to work on #Marvel and #StarWars, check out our job listings (scroll down for New Media)https://t.co/WAZ2pVXm2A pic.twitter.com/qi6V5Y1vgm

— Amy Hennig (@amy_hennig) April 19, 2022
And with news of the title's development, some rumored details come out of the woodwork. AccNGT, a Twitter leaker who has previously given authentic leaks and details on the development of Star Wars Eclipse, has collaborated with DualShockers and revealed that the new project, entitled "Project Waldron", will be set in the days of the Galactic Civil War. More importantly, however, Project Waldron is said to be a "revival" of sorts of "Project Ragtag", the unfinished Star Wars game that was being developed at Electronic Arts and Visceral Games, and later EA Vancouver before development was discontinued altogether.
What little we know about "Project Ragtag" indicates it would have been a third-person shooter set between the events of A New Hope and The Empire Strikes Back, with the player put into the role of a smuggler (rumored to be Han Solo at one point before the development of the Solo film shifted the story to an original character) and a motley crew of criminals. In this story, the destruction of the first Death Star caused the Empire to crack down on regulations for multiple planets under their control, pressuring low-ranking criminals in the underworld. The main character's crew of smugglers would join forces with the Rebel Alliance when an initial kidnapping-and-ransom plot unveils a larger conspiracy by the Galactic Empire, to turn resources found within the remains of Alderaan into a superweapon.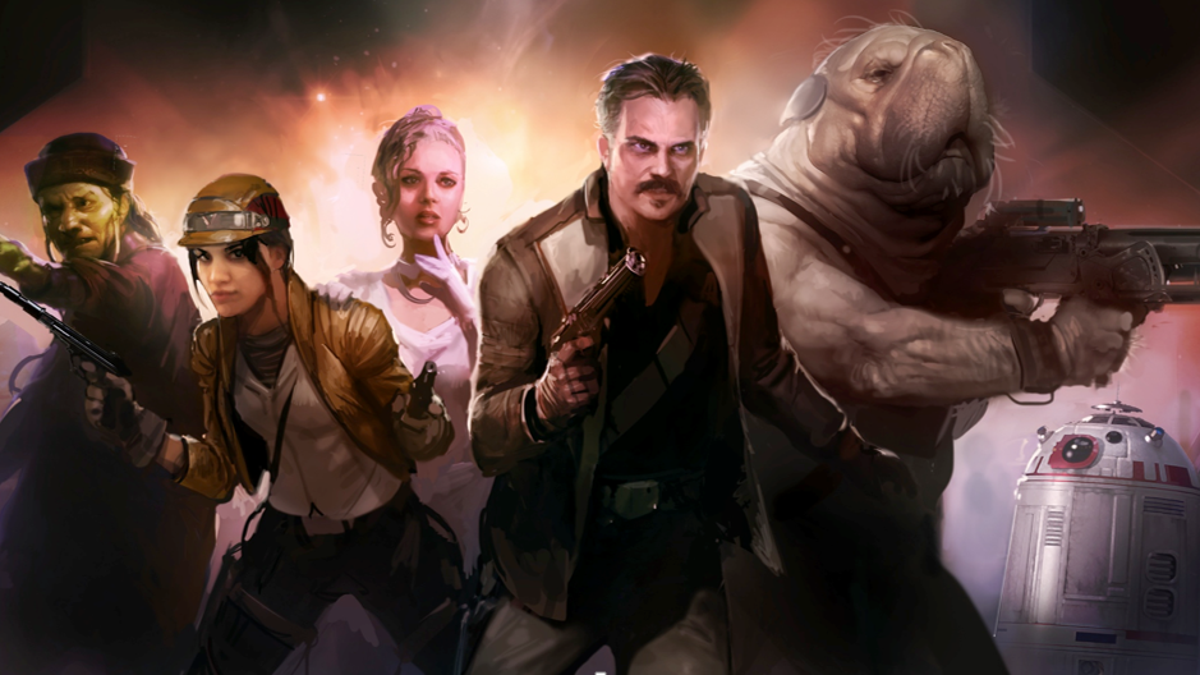 With the way things are in terms of game development, it is not likely that this new title will be a 1:1 creation of the game that "Project Ragtag" would have been, since Electronic Arts retain the legal rights to the unused creative assets, which they may even repurpose for their own titles (three of which are being developed by Respawn Entertainment). Nonetheless, it seems likely Amy Hennig and Skydance will be able to use several of the ideas – and potentially a version of the story – that she helped developed while at EA. It's also possible that if Lucasfilm retains the rights to the story that was planned, more options will be available to the development team. Still, many details are likely to be adjusted to differentiate this new project from the old one, but it remains likely that the game will retain the "Uncharted but with Star Wars" flavor that the cancelled game was meant to achieve.
In other gaming rumors, AccNGT also recently provided an update on the seemingly-beleaguered development of Star Wars Eclipse. According to an account relayed by Bespin Bulletin, things are actually moving along more quickly following Quantic Dream's recent acquisition by NetEase. Quantic Dream are said to have multiple titles in the pipeline and that some are likely to come before their Star Wars installment arrives, although the game could be released as early as 2025 if all goes well – much sooner than some reports indicating that the game will not arrive until 2027 or 2028.
Both the untitled Star Wars game from Amy Hennig and Star Wars Eclipse are in development with partners of Lucasfilm Games and various partners.
Grant has been a fan of Star Wars for as long as he can remember, having seen every movie on the big screen. When he's not hard at work with his college studies, he keeps himself busy by reporting on all kinds of Star Wars news for SWNN and general movie news on the sister site, Movie News Net. He served as a frequent commentator on SWNN's The Resistance Broadcast.