'Star Wars Eclipse' Website and Leaks Shed Light on Adventure Game
Star Wars Eclipse took the world by storm when a trailer for it premiered on The Game Awards – and now, we've got a greater degree of insight on what this new title is all about.
As detailed on the game's official website, Star Wars Eclipse is now in early development, and with the announcement comes some details on what the project is going to be about. The game is set during the time of the High Republic – although, based on some visual context clues, it appears to be set closer to the events of The Phantom Menace than other works in the series.
"From award-winning independent studio Quantic Dream and Lucasfilm Games comes Star Wars Eclipse, a new action-adventure, multiple-character branching narrative game set in the High Republic era of the iconic Star Wars galaxy, now early in development.

Weave a tapestry of interlaced destinies. See the galaxy through the eyes of an ensemble cast of multiple, charismatic playable characters, each with their own morality, personality, motivations, and impact upon each other and the story at large.

Compose an original Star Wars story. With all-new characters and environments, you have the power to make choices with consequences thanks to many outcomes in this deeply branching narrative.

Shape your fate in the Outer Rim. In an uncharted section of the galaxy with never-before-seen species and planets to discover, this part of the Outer Rim is rife with opportunity – and political tensions that could alter the fabric of peace. What will you do?"
This gives us a lot of ideas about what the game's scope and story will be like, but not how it will play. Thankfully, that's where the rumor mill comes in. About a week prior to the announcement of the game at The Game Awards, a mysterious stranger on Twitter by the name of AccNgt was leaking information on the title to Twitter. Here are some highlights:
ICYMI: All the info I have about Quantic Dream's Star Wars game:
– Action-Adventure
– Based on interactive storytelling
– Open World
– Quantic Dream Montreal is very involved
– Next-Gen Only
– Multiplayer Elements (Competitive)
– Ambitious and original project
1/3 pic.twitter.com/hBnwjo4cJI

— AccNGT (@AccNgt) December 1, 2021
– Teaser being worked by QD & Unit Image
– Development started about a year and a half ago
– In-House Game Engine
– More playable characters than any other QD game
3/3

— AccNGT (@AccNgt) December 1, 2021
One of the inspirations: The Last Of Us

— AccNGT (@AccNgt) December 10, 2021
Much of these points have been validated by the descriptions offered on the site. We will watch AccNGT's career with great interest.
One thing that seems to be consistent between insiders about Star Wars Eclipse is to not expect the game anytime soon – the project is likely several years away. It's also been indicated that, due to Quantic Dream's reputation for having a toxic work environment, the studio is struggling to find new hires for the game, which is probably a reason why it's so far out. IGN writer Tom Henderson lays out more information about the status of the project:
The biggest on the dev side is their internal QD engine, which wasn't built for an open-world title.

There are currently 60+ job openings for Quantic Dream Paris and 9 in Montreal. – https://t.co/B4lumbQmnN

— Tom Henderson (@_Tom_Henderson_) December 10, 2021
Check out the gallery of screenshots below: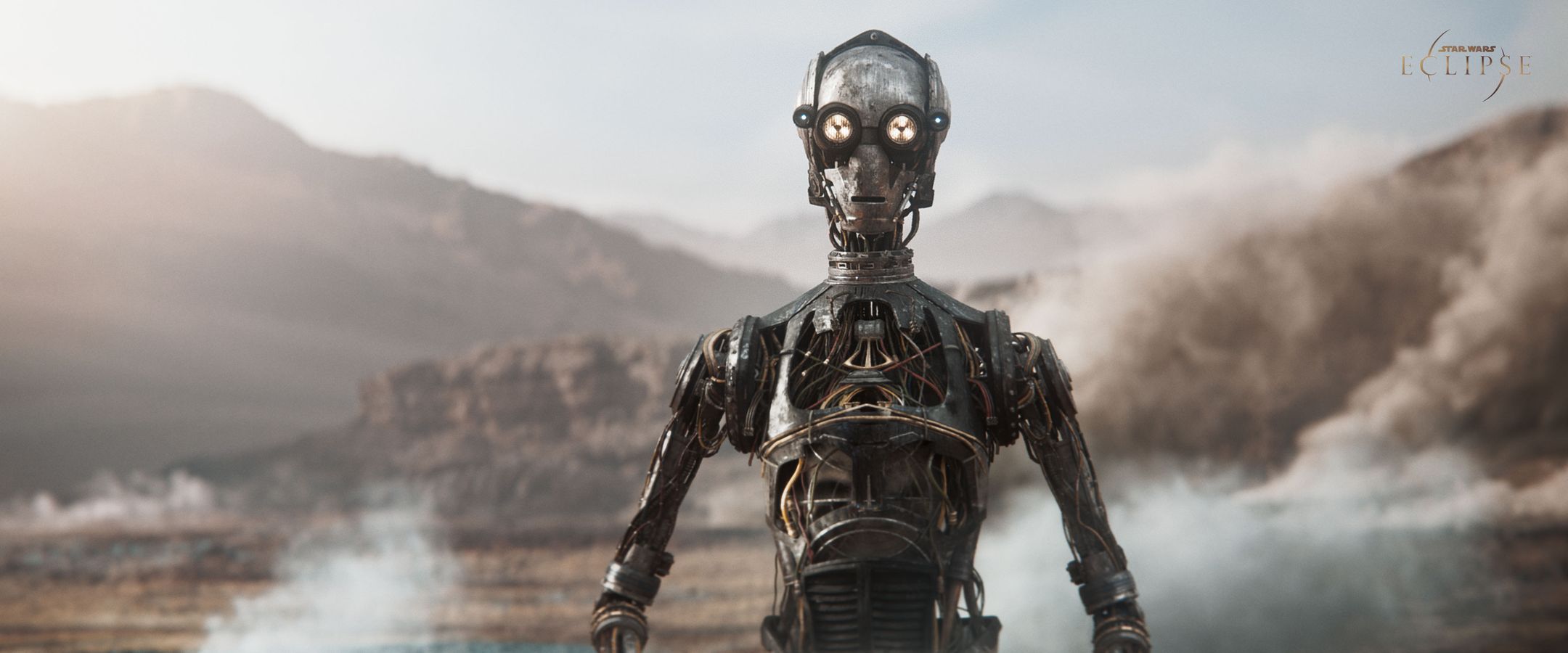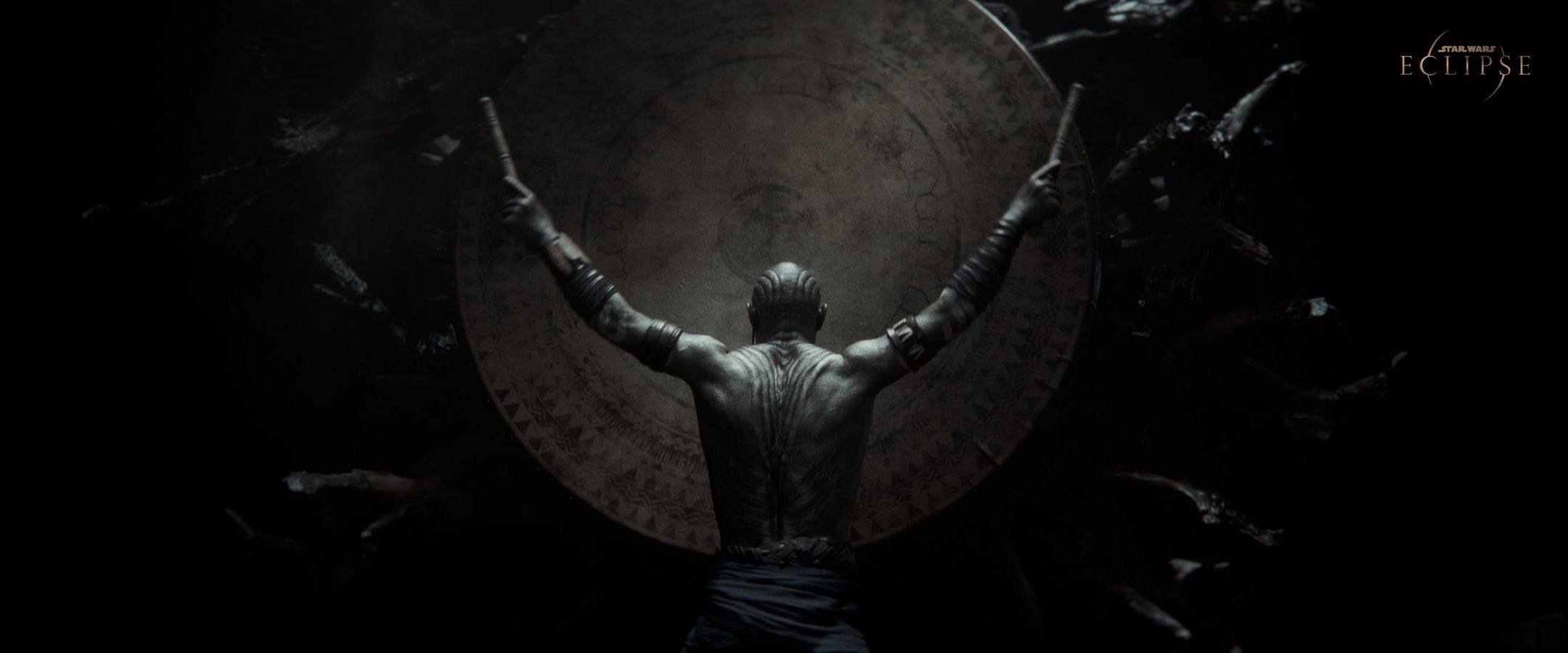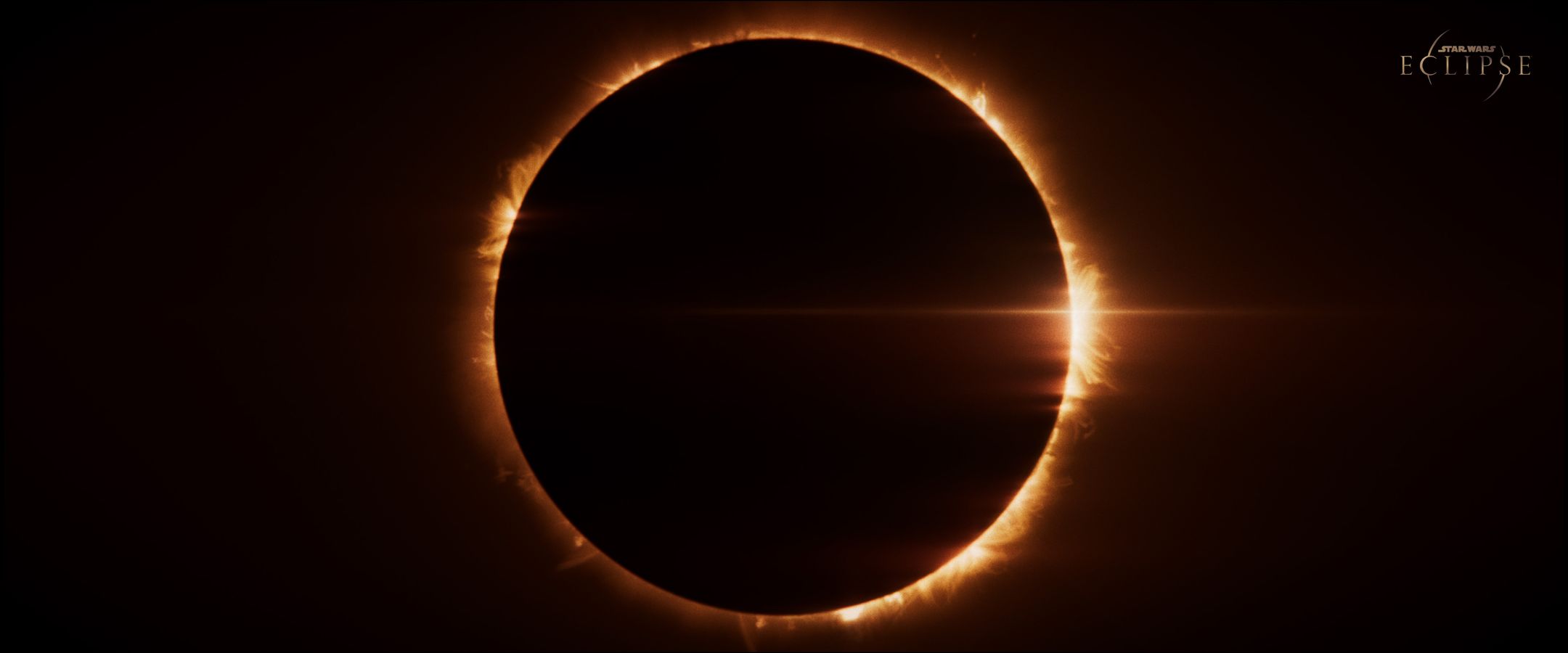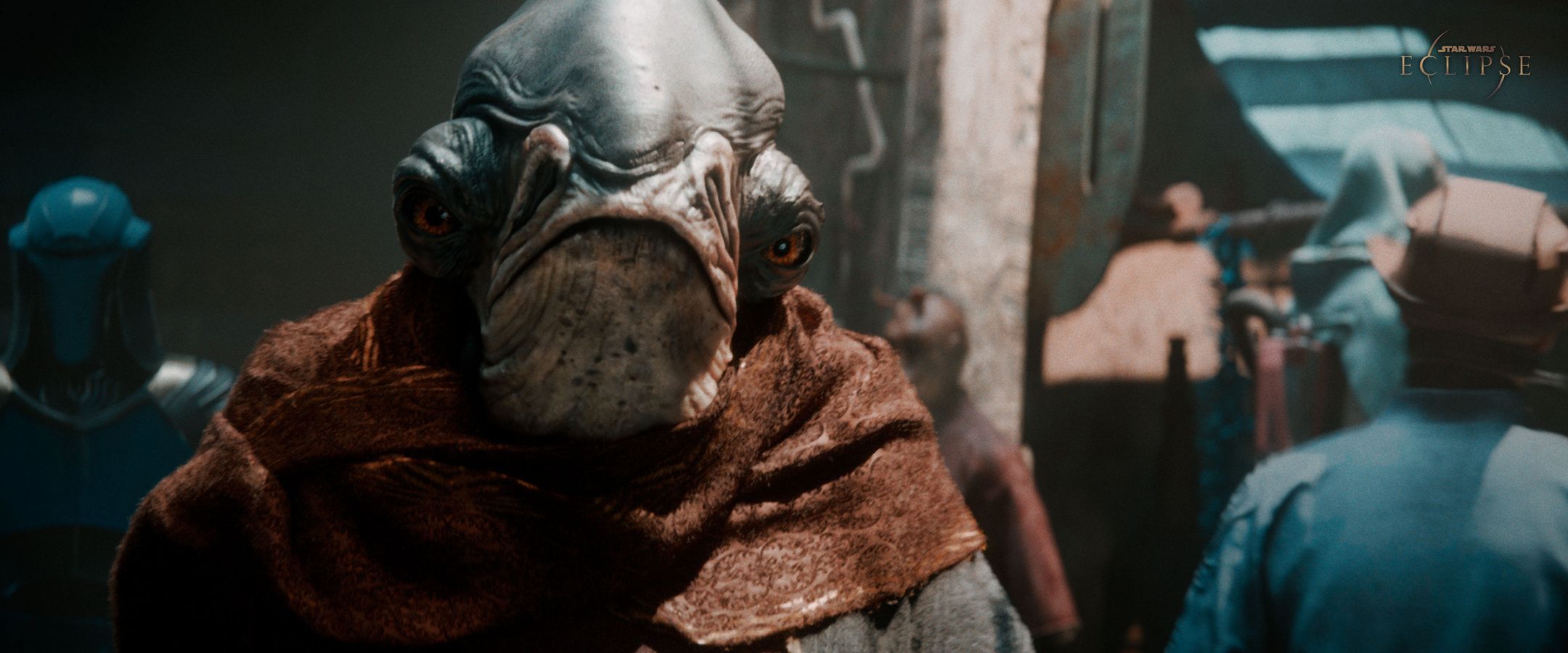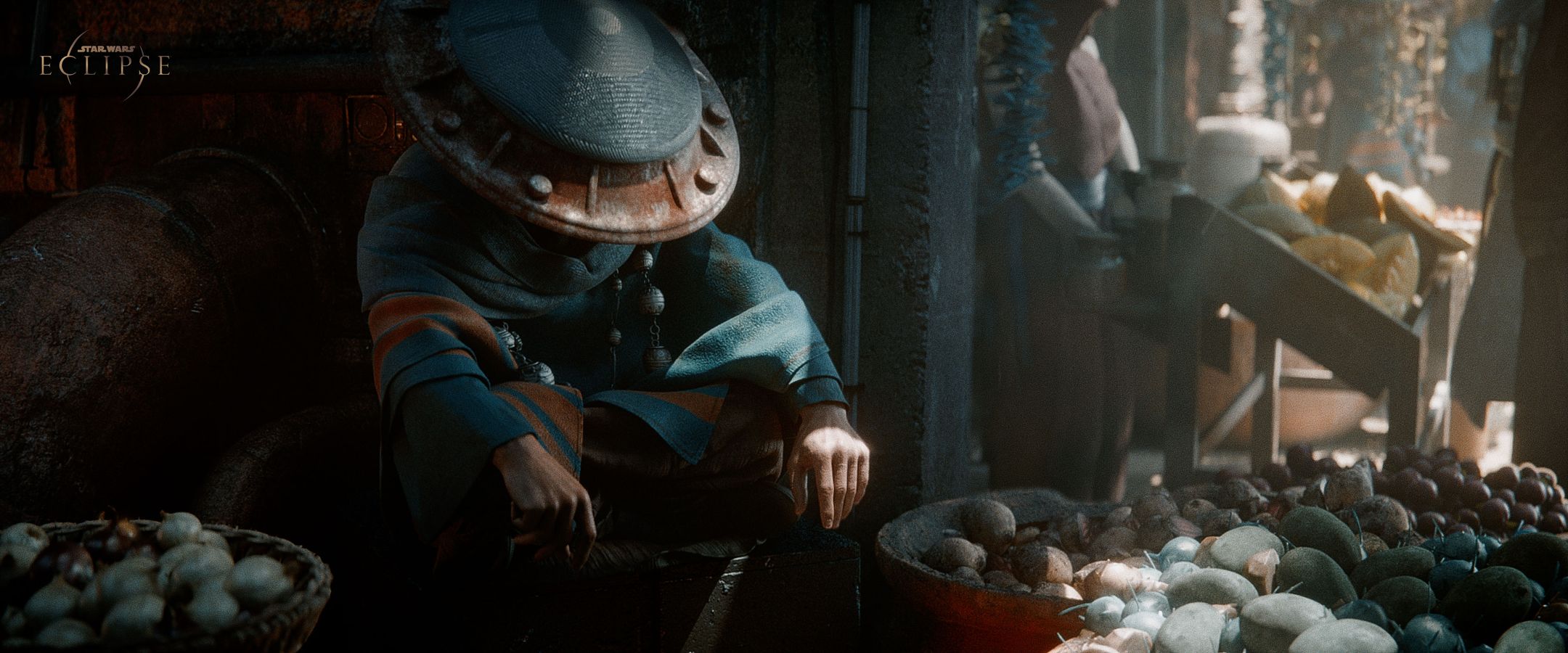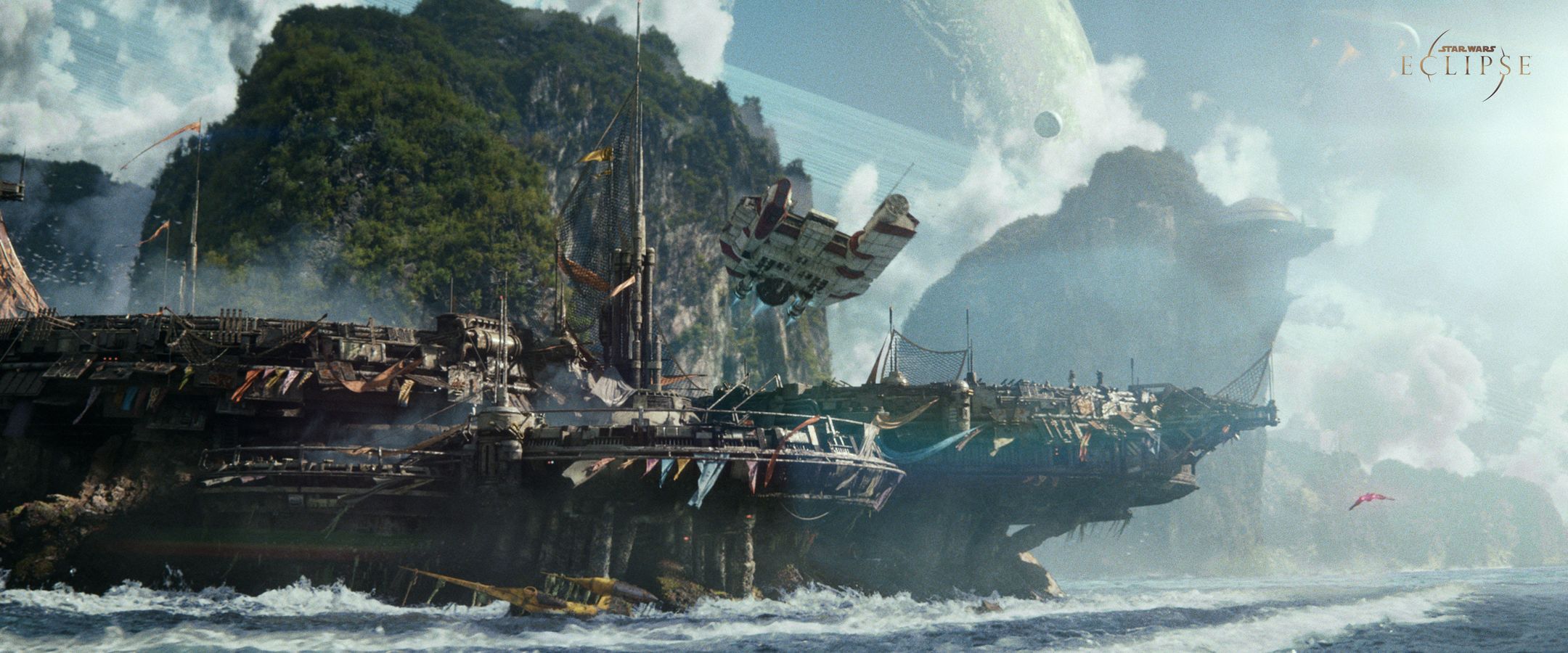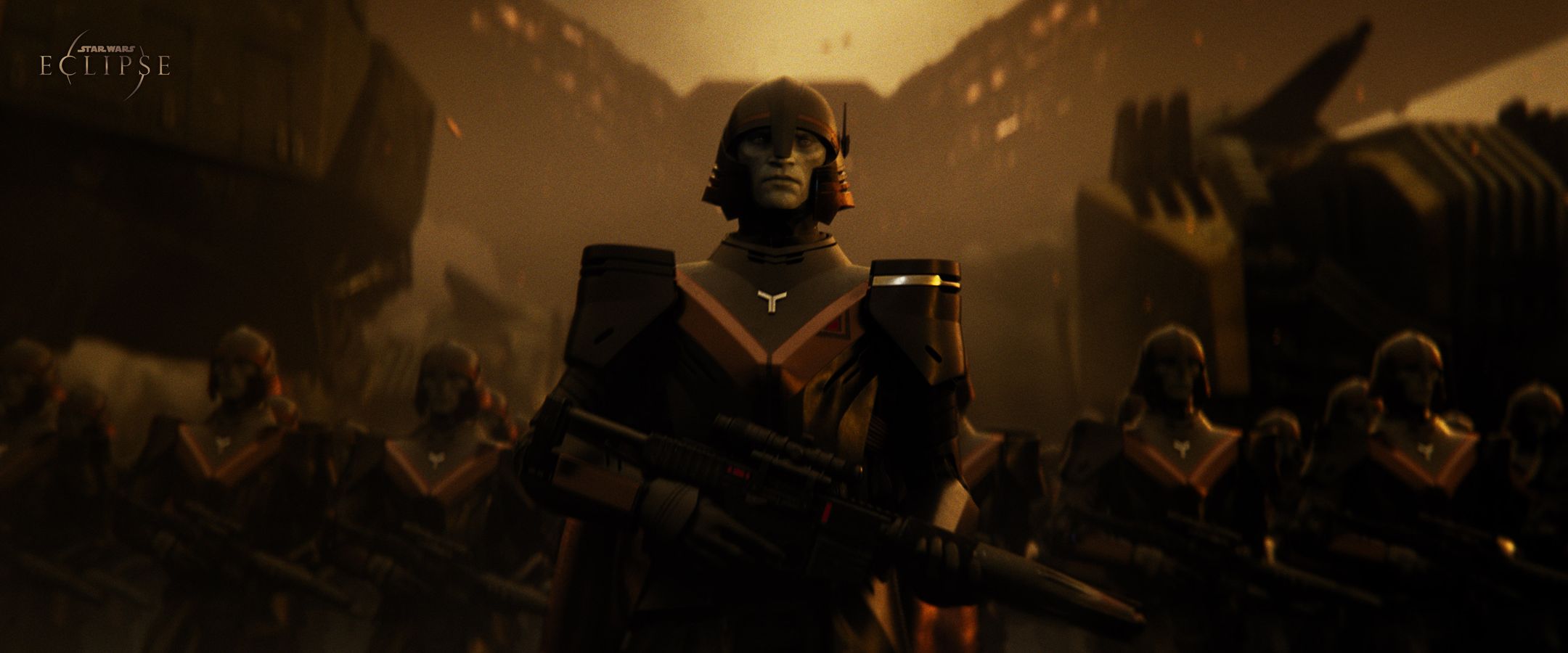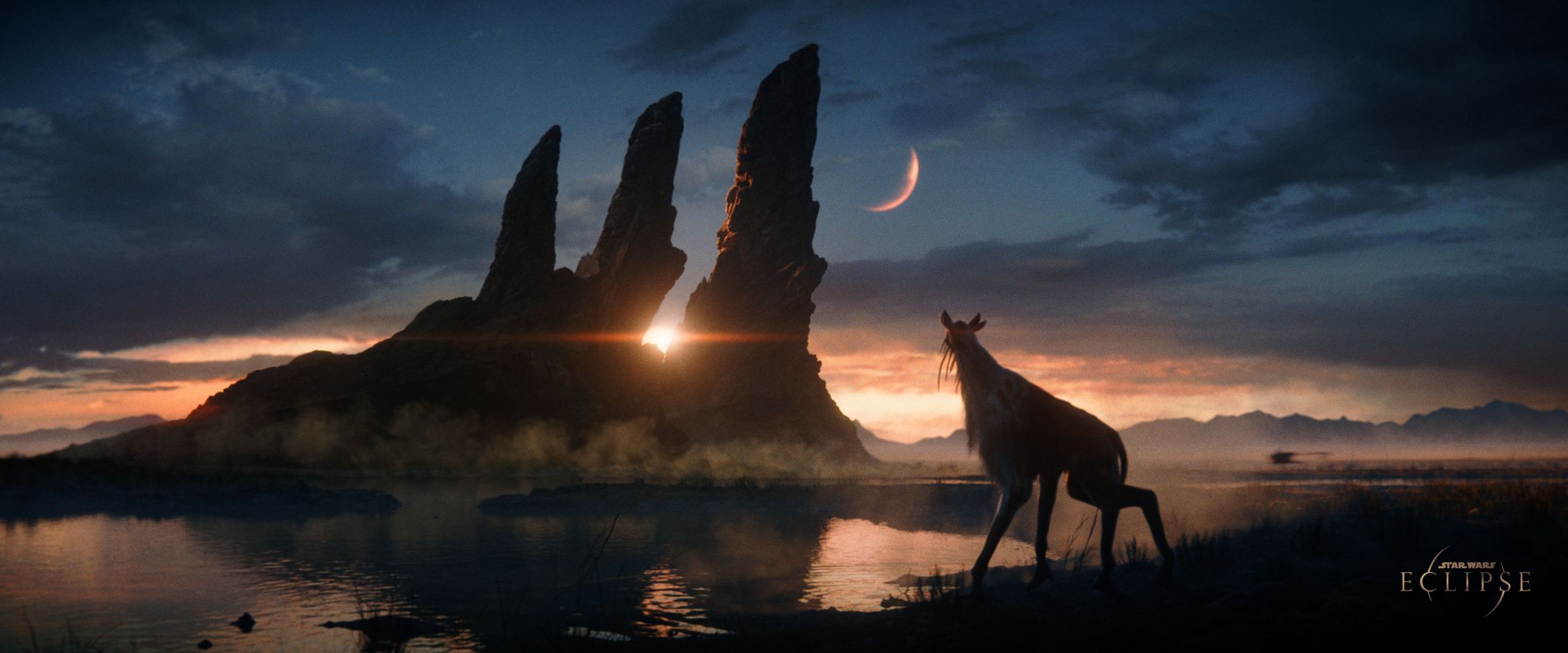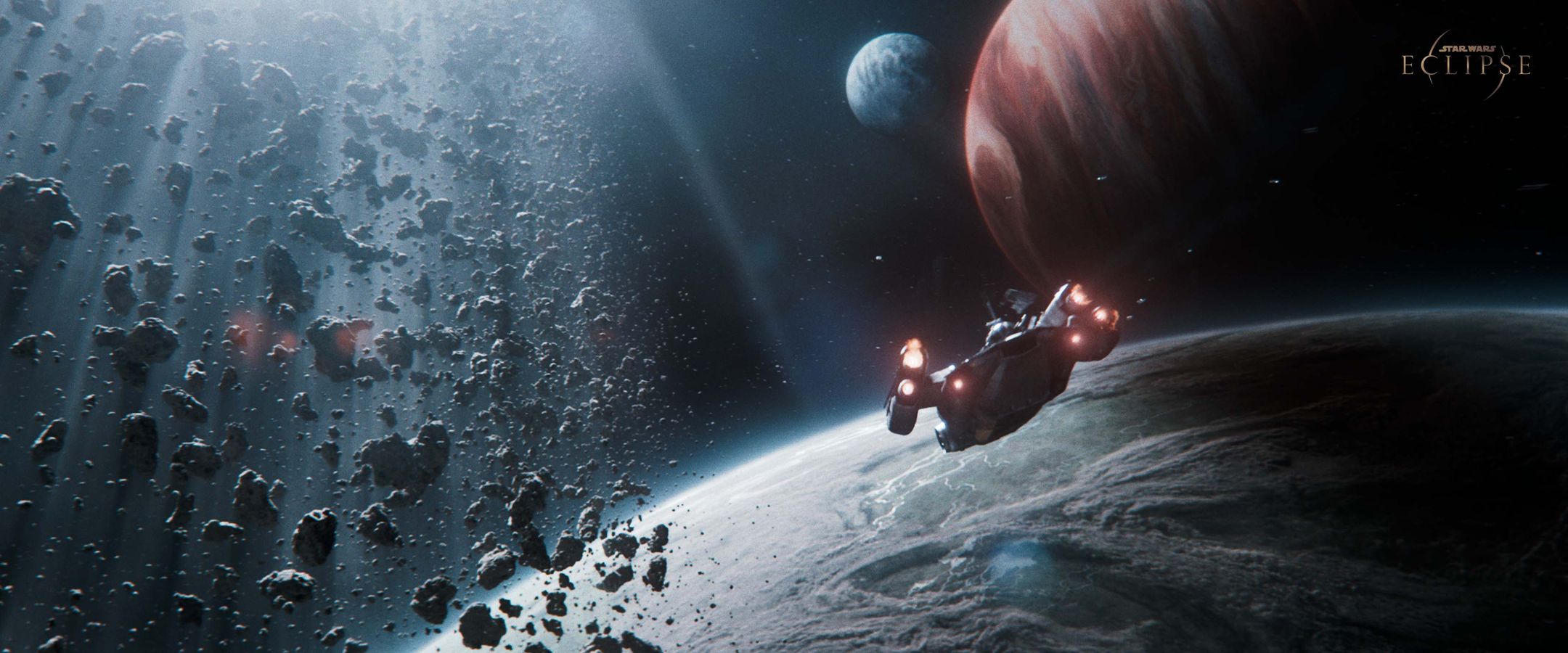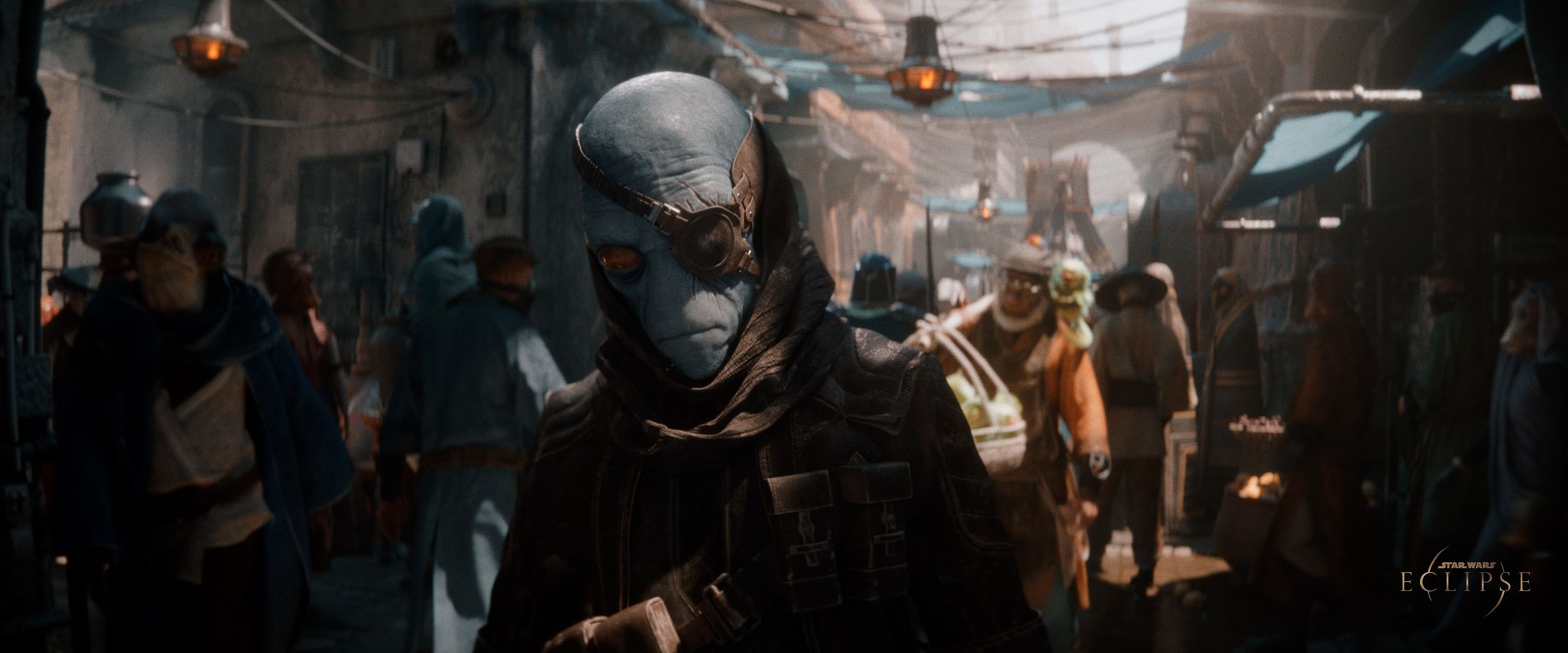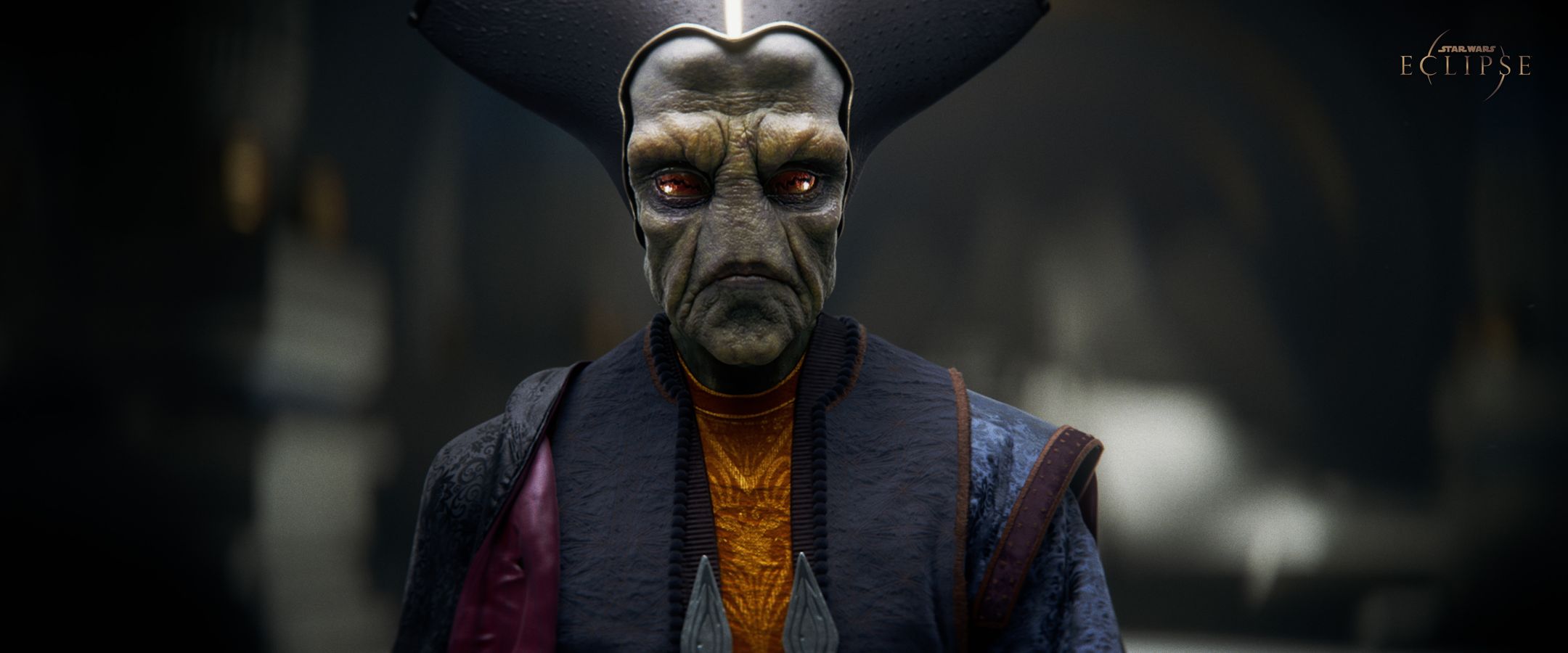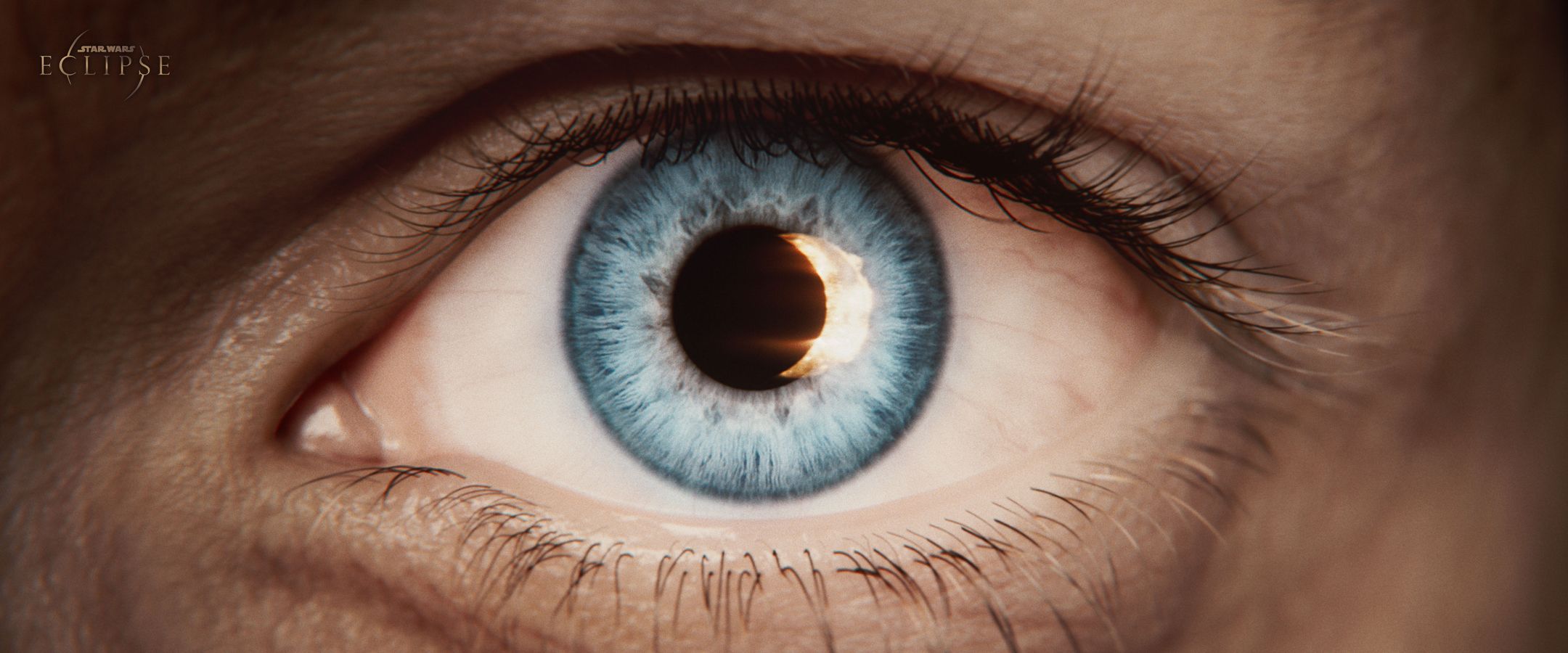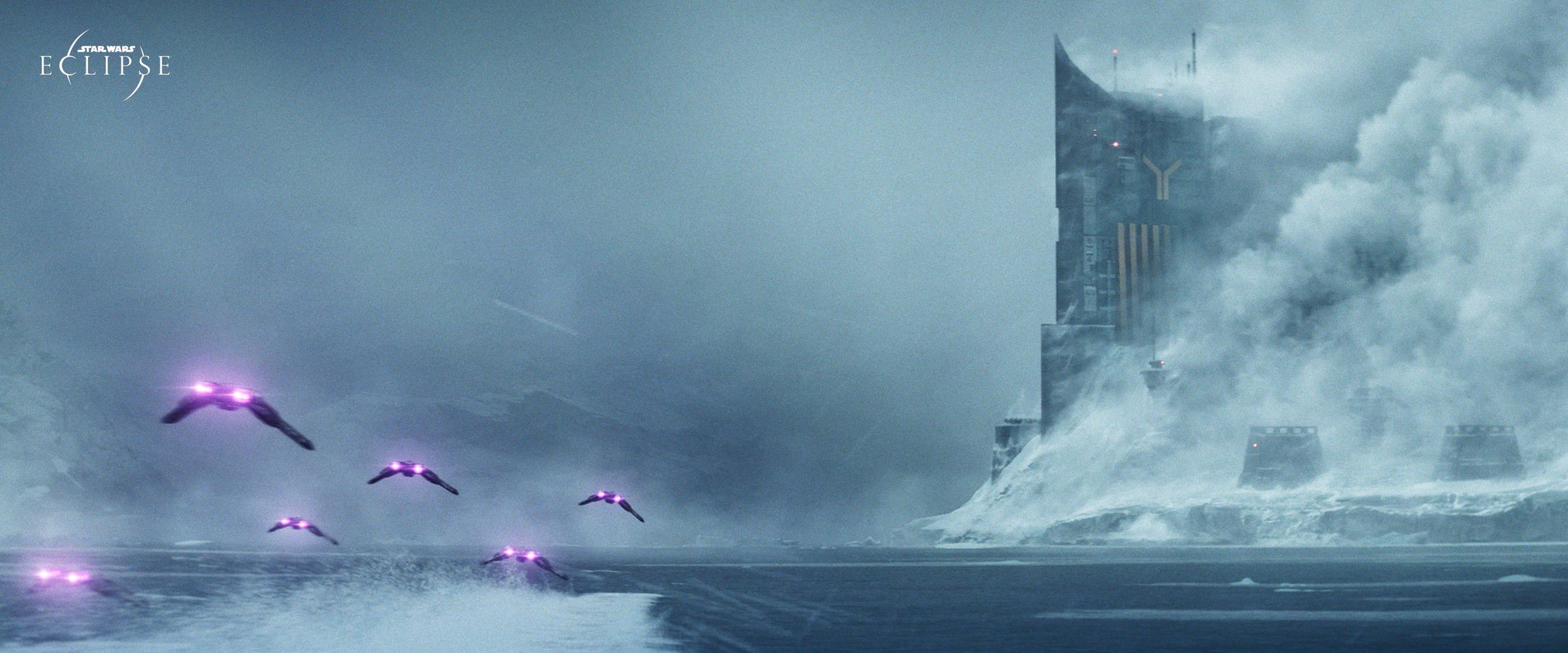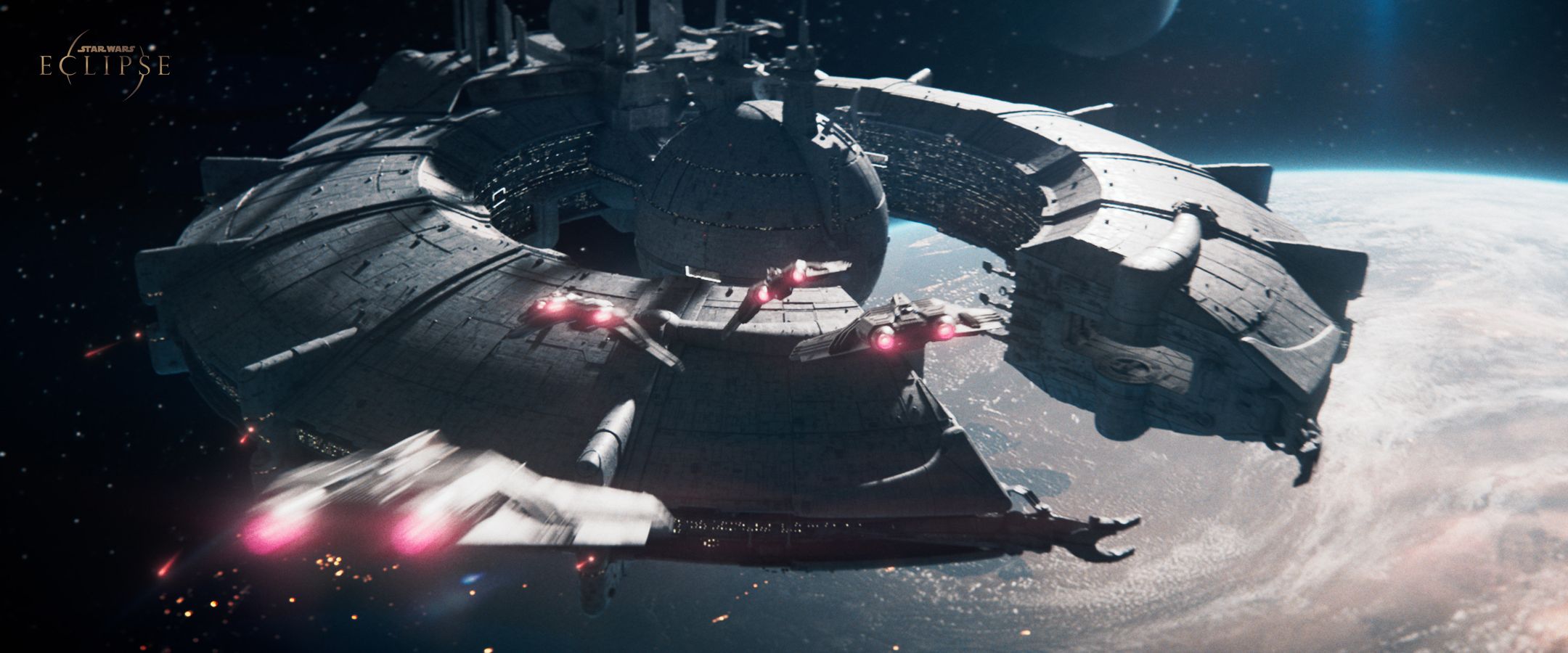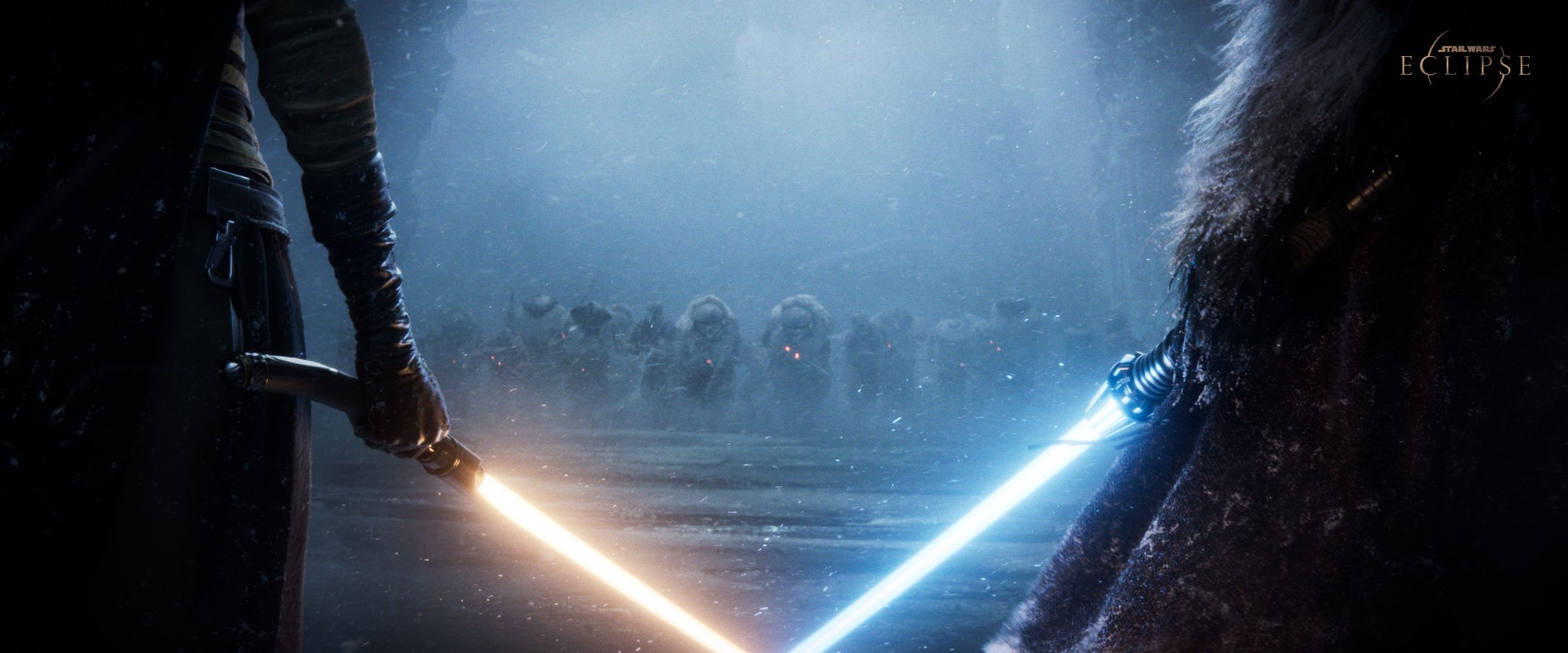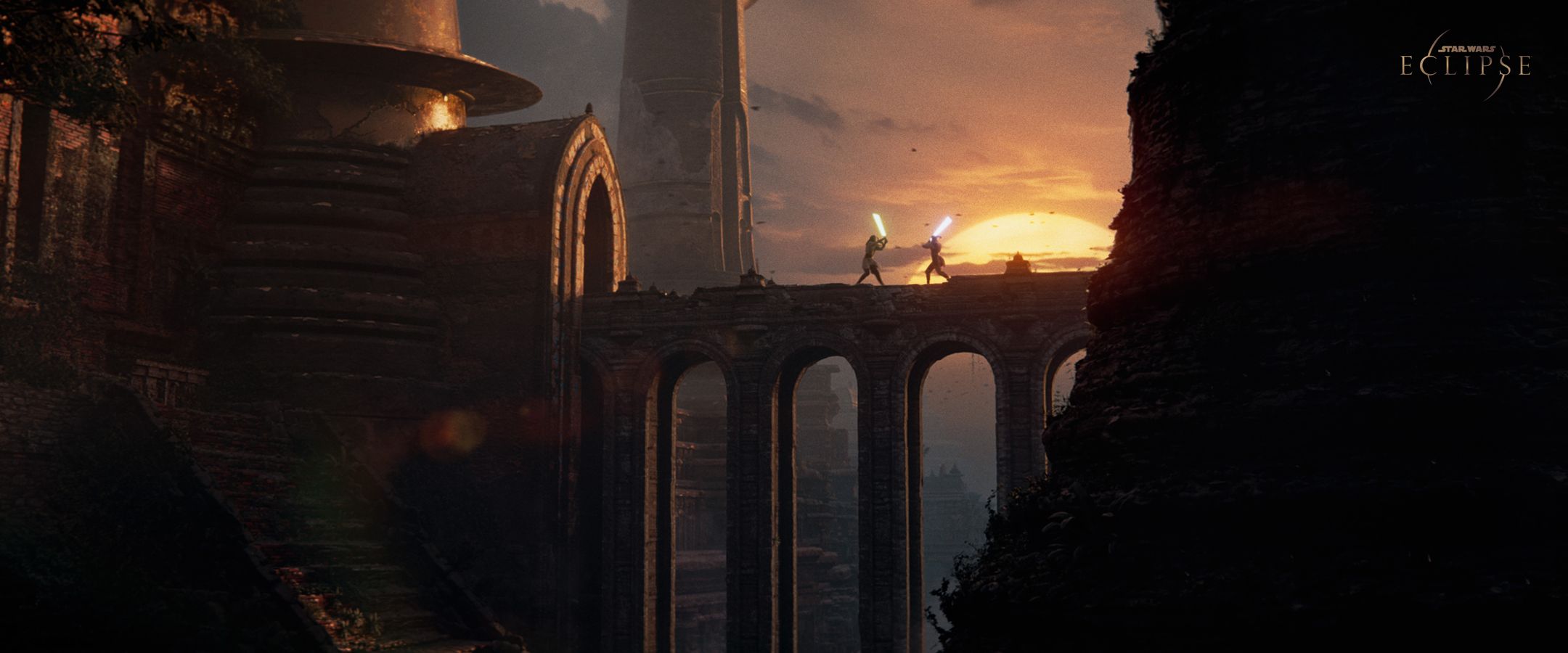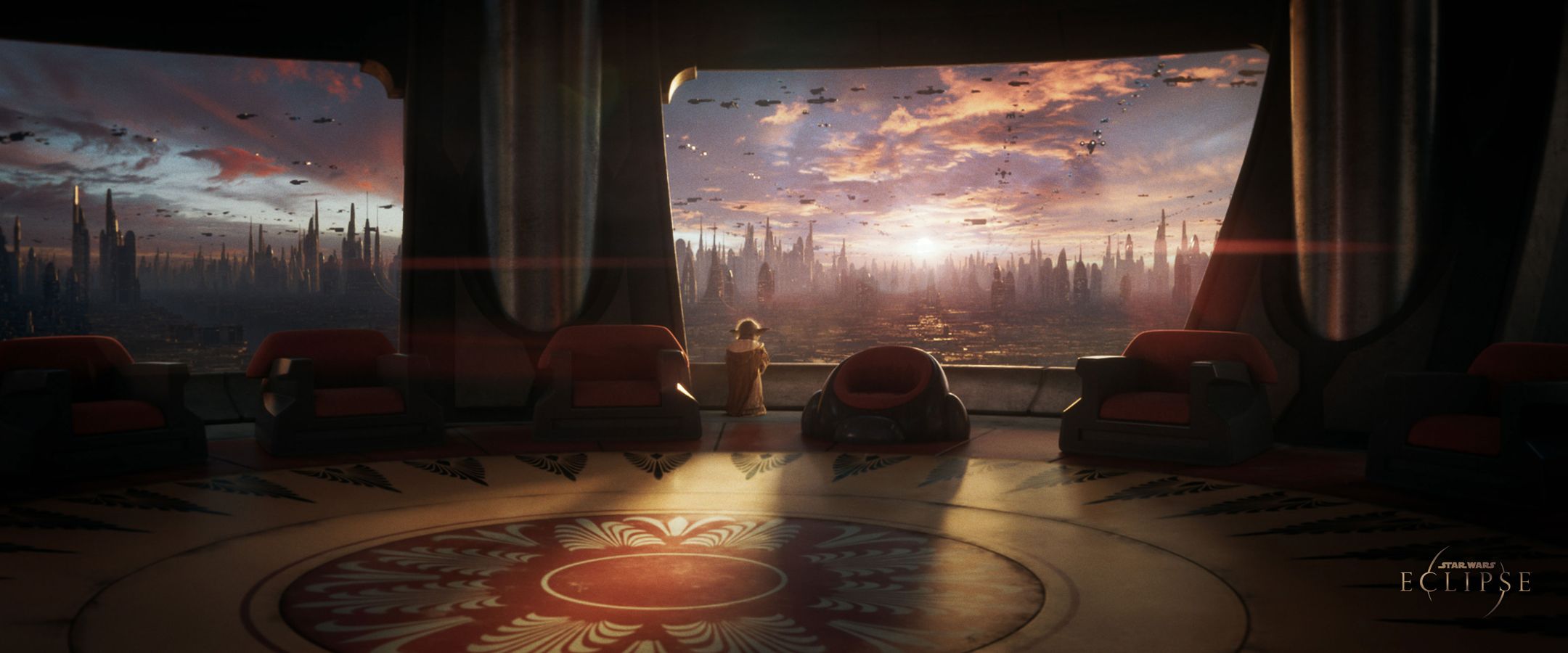 ECLIPSE - A DROID LOOKS ACROSS A DESOLATE ENVIRONMENT
ECLIPSE - A DRUMMER WITH TREE ROOTS IN FRONT OF HIM
ECLIPSE - A FULL ECLIPSE FORMS
ECLIPSE - A GROUP OF ANOMIDS IN RED GARB WALK DOWN THE STREET HOLDING STAFFS
ECLIPSE - A MON CALAMARI ARRIVES AT THE MARKET
ECLIPSE - A MYSTERIOUS STRANGER SITTING IN A CORNER
ECLIPSE - A PET SHOPKEEPER WALKS THROUGH THE BAZAAR
ECLIPSE - A SHIP LANDS ON A PIER IN AN OCEANIC LANDSCAPE
ECLIPSE - A SOLDIER LEADS AN ARMY
ECLIPSE - A SPEEDER BIKE RACES ACROSS A NATURAL LANDSCAPE WHILE AN ANIMAL DRINKS AT A POND
ECLIPSE - A STARSHIP RAPIDLY APPROACHES A PLANET, IN DISTRESS AND SEEKING TO LAND
ECLIPSE - A SUSPICIOUS-LOOKING DUROS WHO SURVEYS A BUSTLING MARKET
ECLIPSE - AN OFFICIAL-LOOKING NEIMOIDIAN
ECLIPSE - CLOSE UP ON AN EYE LOOKING AT THE ECLIPSE
ECLIPSE - SHIPS FLY ABOVE A BUSTLING CITYSCAPE AS ITS TEMPLE RISES ABOVE
ECLIPSE - SIX SHIPS FLY TOWARDS A FORTRESS IN AN ICY LANDSCAPE
ECLIPSE - STARSHIPS TRADE BLASTER FIRE DURING AN INTENSE SPACE BATTLE
ECLIPSE - TWO JEDI PREPARE TO FACE AN ONCOMING THREAT
ECLIPSE - TWO JEDI SPAR WITH THEIR LIGHTSABERS ON A BRIDGE
ECLIPSE - YODA STANDS IN AN EMPTY JEDI COUNCIL ROOM, LOOKING OUT THE WINDOW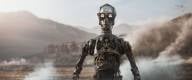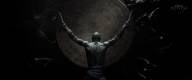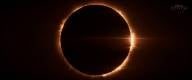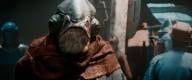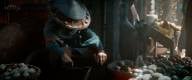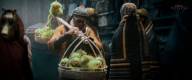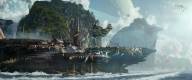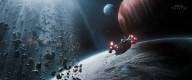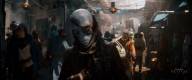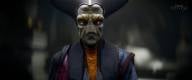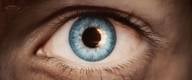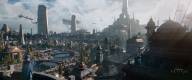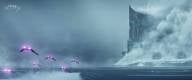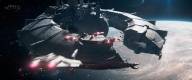 Star Wars Eclipse does not yet have a release date. Quantic Dream has been working on the game for nearly two years now as the first major project for their Montréal studio, which is run by former Eidos employee Stéphane D'Astous. Yohan Cazaux of Assassin's Creed fame serves as game director.
Grant has been a fan of Star Wars for as long as he can remember, having seen every movie on the big screen. When he's not hard at work with his college studies, he keeps himself busy by reporting on all kinds of Star Wars news for SWNN and general movie news on the sister site, Movie News Net. He served as a frequent commentator on SWNN's The Resistance Broadcast.