Lucasfilm Holiday Gift Lists 'Star Wars: Tales of the Jedi' and 'Visions' Alongside Other Upcoming Movies and Series
A new leak from Lucasfilm employee gifts may have prematurely announced a new Star Wars series called Tales of the Jedi, as seen in a new set of pictures that have been posted on Reddit (check the pictures out here). The Holiday gift lists the logos of most of the upcoming movies and series coming from Lucasfilm, from the Andor and Obi-Wan Kenobi shows to the untitled fifth Indiana Jones movie. The logo for this new project, Tales of the Jedi, appears in between logos for The Bad Batch and Star Wars: Visions. This also represents unofficial confirmation that the anime anthology series will be getting a second season, something the creators weren't even sure would happen a couple of months ago.
To a certain degree, Visions getting a new season was something many people saw coming, since the property turned out to be much more popular than initially anticipated, and had a great reception from critics as well. From all accounts, Lucasfilm and the various anime studios that worked on the first season loved the collaboration and the final product, so it seems right that Disney Plus will be continuing with the series.
Going back to Tales of the Jedi, what is it exactly? If the name sounds familiar to some of our comic readers, it's because it was the title of a Dark Horse Comics series set in the Old Republic that ran from 1993 through 1998. In November 2021, it was announced that Dark Horse would be, once again, "producing a brand-new line of all-ages comic books and graphic novels" set in the galaxy far, far away, so it's possible this is just the logo for a new comic series. In fact, a reprinting of the series is coming next year.
However, it would be an odd place to put the logo in, since all other logos belong to upcoming films or TV shows. In fact, taking this into consideration, the most likely scenario is that we are just seeing the logo for a new animated series set in the Old Republic. Let's look at the evidence…
For starters, as we mentioned, the logo is placed in between two other animated series, The Bad Batch and Visions. Also, this seems to be a bit far into development, so if it were a live-action show, we would have probably heard about it by now. Not only that, but we've been hearing rumors for over a year about several unannounced animated projects being in development, and this seems to fit right in.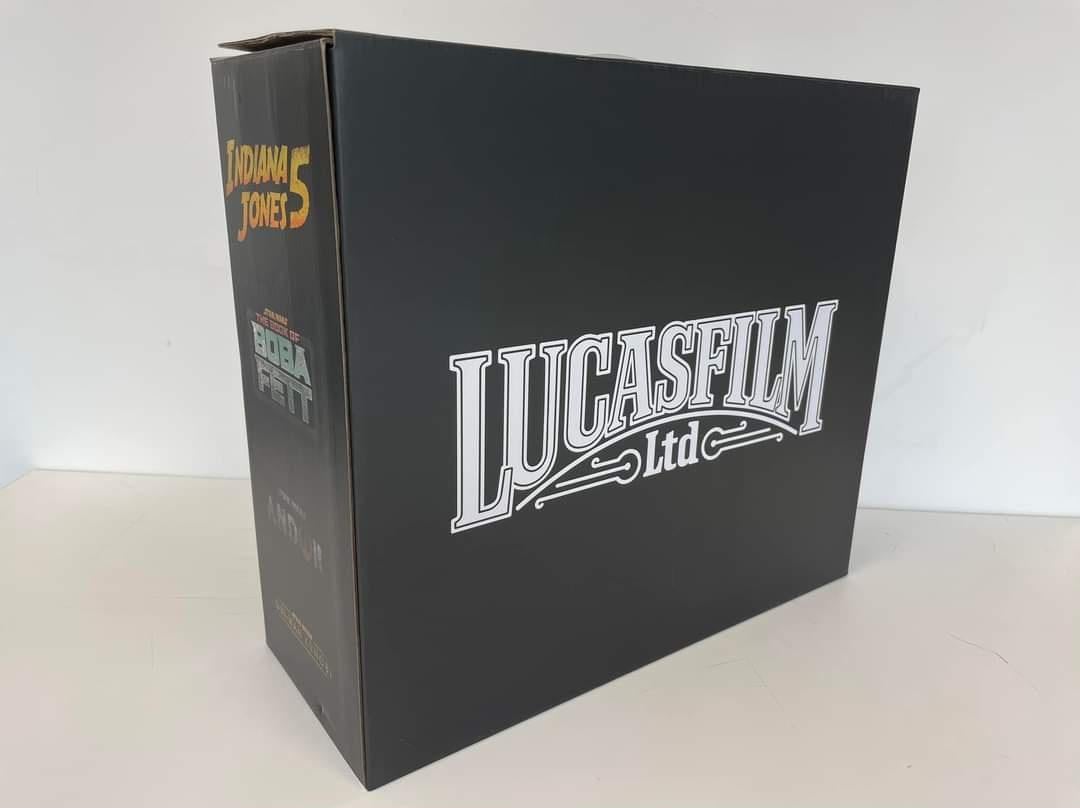 As for the setting of the show, it would make a lot of sense. The original comic was set between 5000BBY and around 4000BBY, though they could change that if they wanted to, perhaps to the High Republic. We know that the company is quite invested in this era, as they are almost two years into the development of Star Wars: Eclipse and less than five months away from starting to roll cameras on The Acolyte, Leslye Headland's show set during the last days of the era. Furthermore, if we believe the rumors that circulated the Internet in November, Lucasfilm would be looking into fast-tracking a High Republic movie to fill in the slot of December 2023, no longer held by Patty Jenkins' Rogue Squadron.
Obviously, we don't know much about this project at the moment, and we are just speculating wildly. What we do know, though, is that 2022 will be a crazy year for Star Wars content, as Disney Plus will debut three live-action shows (four if we count The Book of Boba Fett, which will release six out of its seven episodes in 2022): Obi-Wan Kenobi, Andor, and The Mandalorian. We also have The Bad Batch Season 2 coming, and apparently, with these pictures, it also looks like Star Wars: Visions Season 2 is officially a go — a 2022 debut for the latter is doubtful though.
Lucasfilm did not immediately respond when asked for comment.
Miguel Fernández is a Spanish student that has movies as his second passion in life. His favorite movie of all time is The Lord of the Rings, but he is also a huge Star Wars fan. However, fantasy movies are not his only cup of tea, as movies from Scorsese, Fincher, Kubrick or Hitchcock have been an obsession for him since he started to understand the language of filmmaking. He is that guy who will watch a black and white movie, just because it is in black and white.