'Star Wars: Knights of the Old Republic Remake' Teaser Trailer Revealed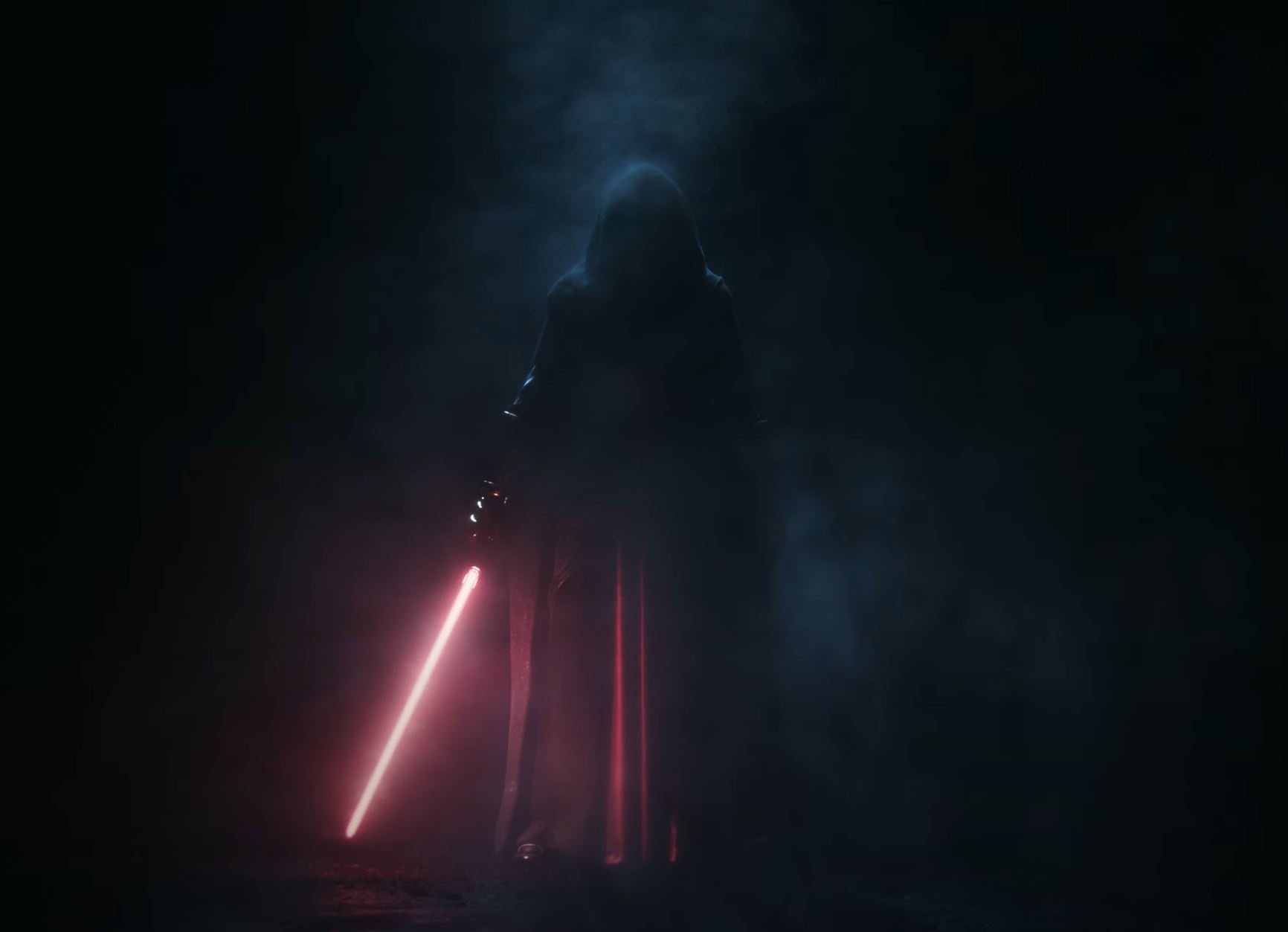 A teaser trailer for the rumored and highly-anticipated remake of Star Wars: Knights of the Old Republic remake was shown today in the PlayStation Showcase 2021.
Before anyone hoping for it to become part of canon gets too excited, StarWars.com addresses that swiftly in the beginning of their piece by saying "KOTOR, which is part of Legends storytelling, dials the Star Wars clock back to over 4,000 years before the Skywalker saga."
The trailer didn't show gameplay, just a short cinematic in which you hear the voice of Bastila Shan (voiced by Jennifer Hale, the character's original voice actor) talking about the Sith, as Darth Revan steps forward from the smokey shadows. Check it out!
The trailer states that the game is being remade for PS5, but we don't know if the game will remain exclusive to that console or not. An update on the PlayStation Blog states that the game will be a console exclusive "at launch", but it is unclear whether it will be permanent or a timed exclusive, releasing on Xbox and PC a year later (or maybe earlier). The exclusivity is a huge win for PlayStation; the original game was published on Xbox and PC, and was never released for Playstation, so this is a remarkable turn of events for PlayStation gamers.
UPDATE: The official Lucasfilm Games Twitter account has confirmed the game is coming to PC as well; only Xbox consoles will be temporarily left out when it launches.
A remake of Knights of the Old Republic has been heavily rumored for years now, to the point where it wasn't clear which developer would even be working on it, so it is satisfying to finally see it announced, even if it is only a brief CGI trailer. Another rumor claims that the remake will be modernizing the gameplay to turn it into an action-RPG; the original game was a hybrid between turn-based and real-time RPG. A release date has not been announced yet.
It is also unclear if the events of the story will be made canon at some point, now that a remake is finally coming. The story is set 4,000 years before the Skywalker Saga, in a time where the Republic was at war with a great Sith army, led by Darth Revan and Darth Malak. As we mentioned before, StarWars.com makes it clear the story is still a part of Legends storytelling, but the wording leaves some room for interpretation.
Josh is a huge Star Wars fan, who has spent far too much time wondering if any Star Wars character could defeat Thanos with all the Infinity Stones.