'Star Wars Hunters' First Look Leaked through Social Media Ads
The first official in-game look at Zynga's Star Wars Hunters has arrived through unexpected channels.
Last month we learned that the upcoming Nintendo Switch game had suffered a delay and would now fully release next year, with a "soft launch" of sorts happening this fall — think of an "early access" period during which the game's in a beta state and not fully developed. These soft launches are often limited and not open to everyone, so pre-registrations might start happening any moment now. May the Force be with you.
The pictures have been extracted from Facebook and Instagram ads which are already out there promoting the game. Unsurprisingly (it's a F2P Zynga-developed game after all), it appears to be front-loaded with microtransactions for those who want to enhance their experience. Keep in mind this isn't a major Star Wars game release, but rather a colorful side project taking advantage of the mobile portion of the video game market, which is only getting bigger, much like the long-running (and extremely profitable) EA-published Galaxy of Heroes, for example.
These screenshots, some screencaps of app markets, and the game's official site also appear to confirm the game's coming to mobile devices other than Nintendo's console, most likely packing crossplay to bring together players from different platforms, as it's a multiplayer hero-based shooter. Don't expect the gameplay to be too demanding or complex though, since it has to be friendly with touch screens. Then again, some mobile releases, such as Call of Duty: Mobile or Fortnite, have proven "regular" multiplayer experiences can successfully be replicated on mobile phones and tablets — plus game controllers for these devices are a thing now, too.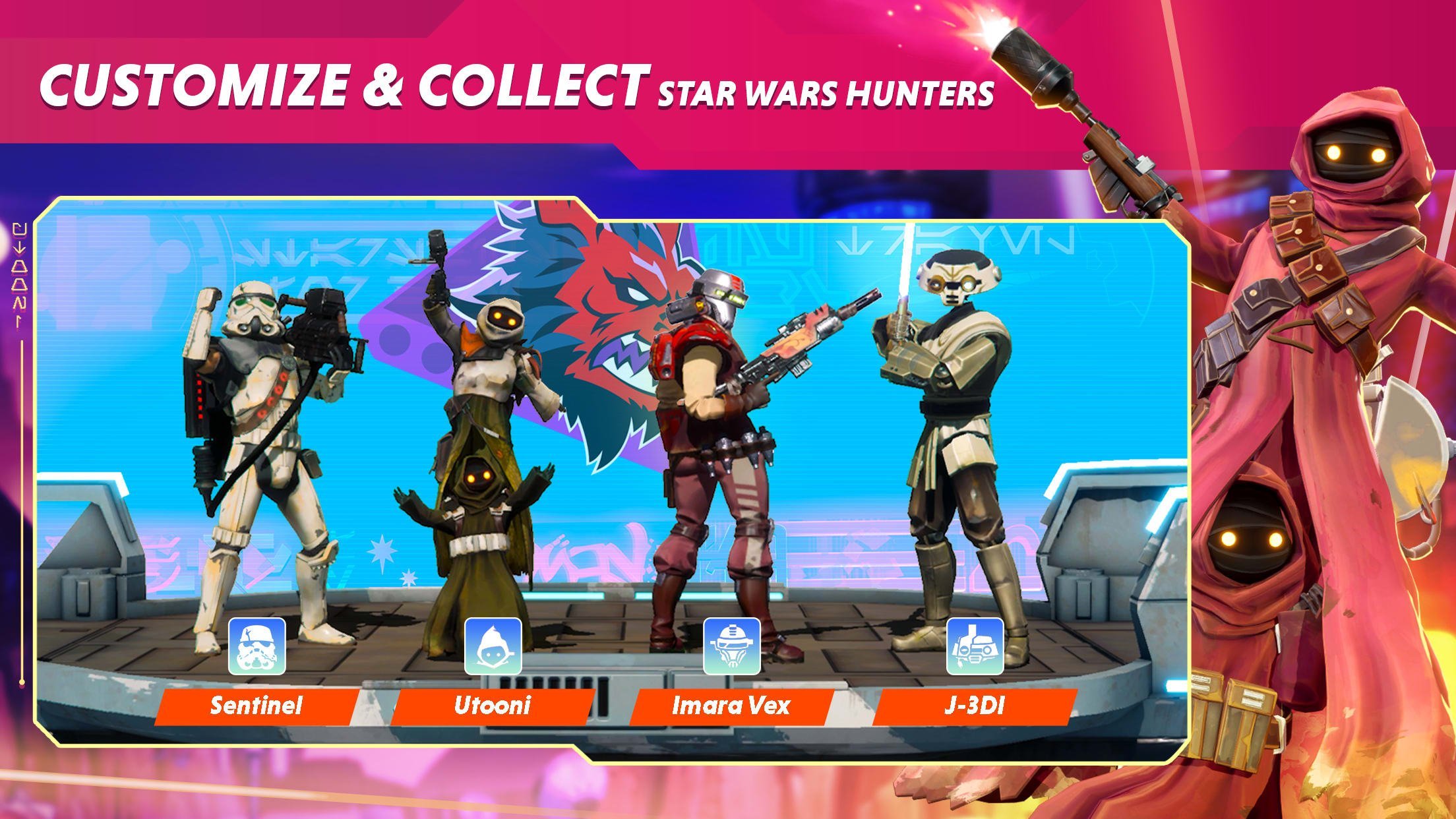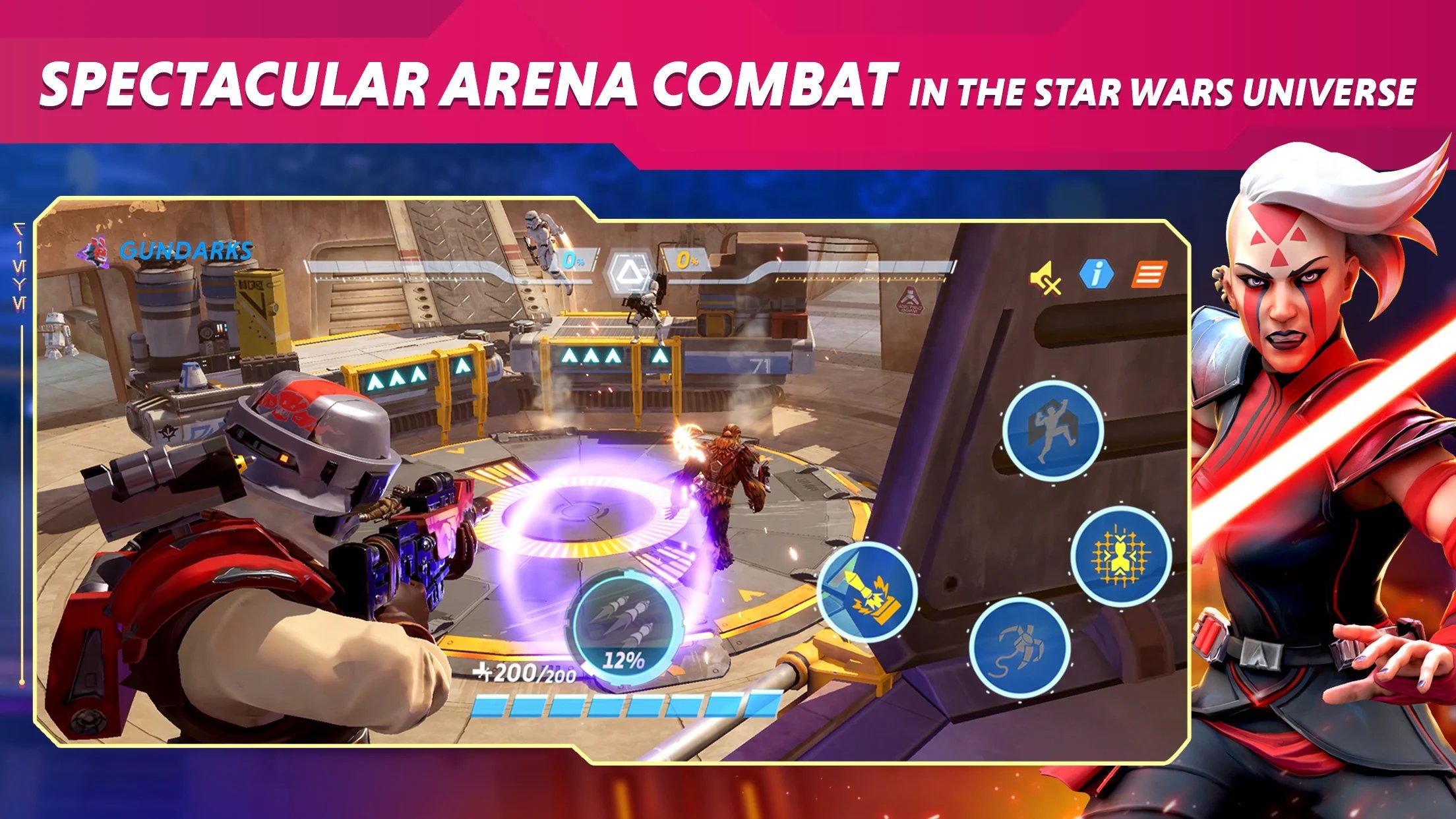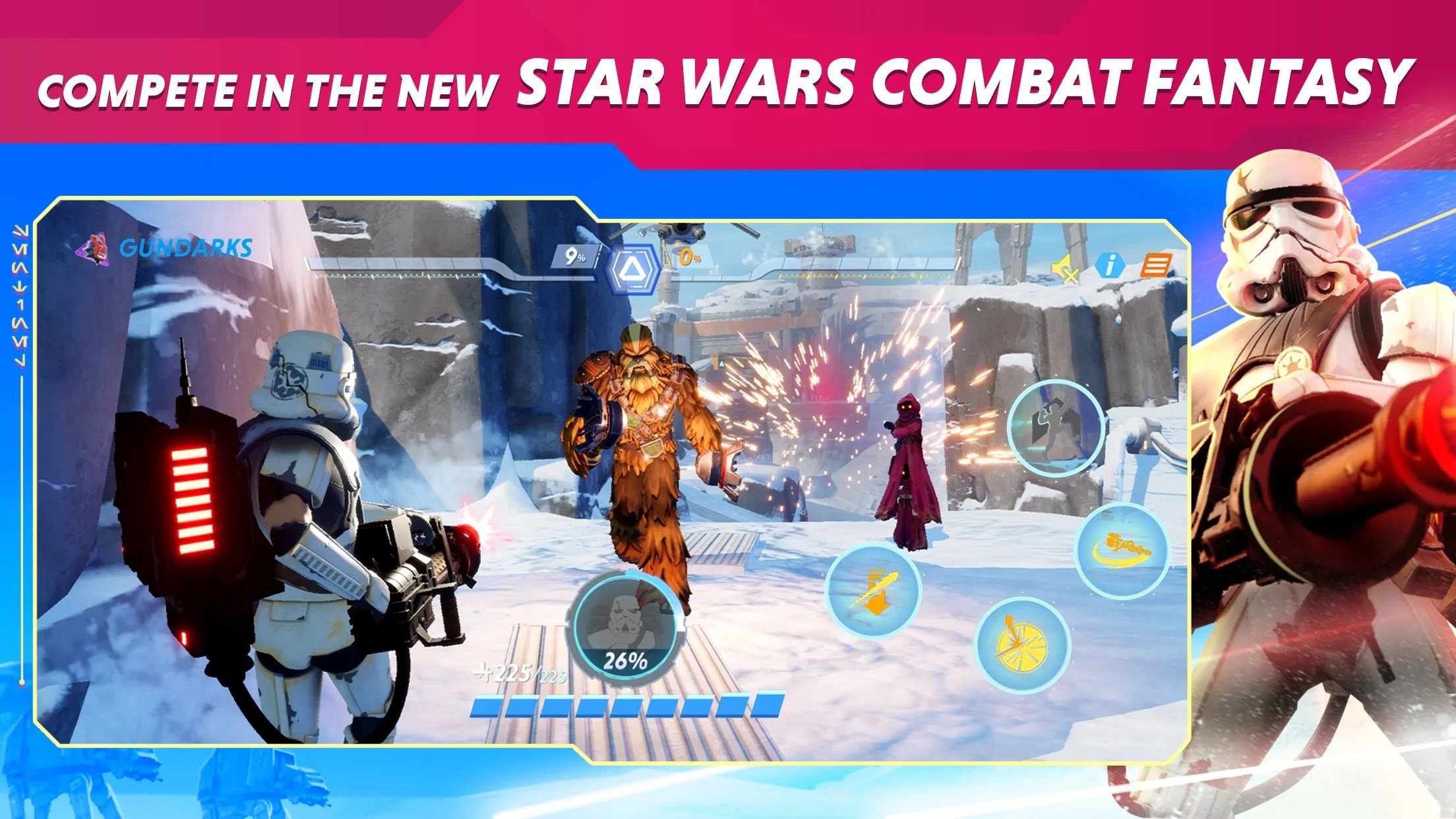 Small spots, gameplay clips, and a trailer should be following soon — same goes for the "early access" itself. As always, we'll keep you updated with the biggest updates and previews regarding this game and other upcoming releases.
Francisco J. Ruiz is that guy who has watched Jurassic Park a thousand times and loves Star Wars. His hunger for movies is only matched by his love for video games. He graduated in English Studies from the University of Malaga, in Spain. As he keeps writing about what he enjoys (and doesn't) for websites all over, he's continuing his studies.