David Prowse Remembered By 'Star Wars' Alumni, Including Mark Hamill And George Lucas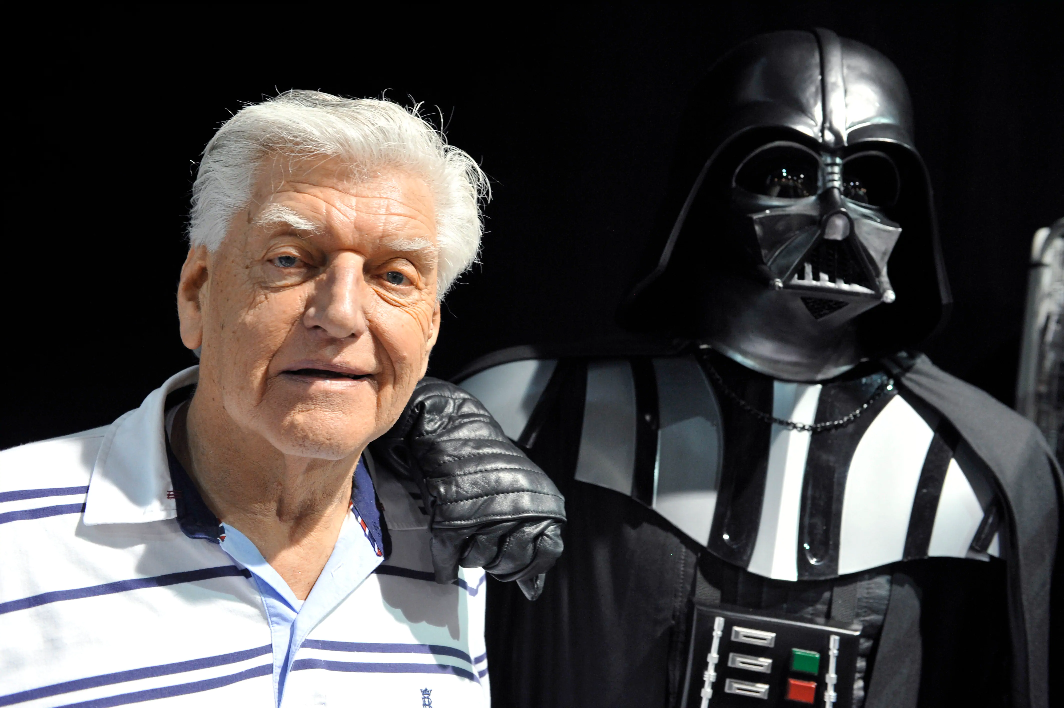 David Prowse is no longer with us, and voices from the Star Wars productions that he was involved with, alongside voices connected to other parts of the franchise, have spoken their tributes to the man who first wore the Darth Vader costume.
One of the first Star Wars stars to speak up about the passing of the original Dark Lord of the Sith was Luke Skywalker actor Mark Hamill, who performed opposite Prowse in several non-action scenes in the original trilogy of Star Wars movies:
So sad to hear David Prowse has passed. He was a kind man & much more than Darth Vader. Actor-Husband-Father-Member of the Order of the British Empire-3 time British Weightlifting Champion & Safety Icon the Green Cross Code Man. He loved his fans as much as they loved him. #RIP pic.twitter.com/VbDrGu6iBz

— Mark Hamill (@HamillHimself) November 29, 2020
Soon after, Anthony Daniels (C-3PO), Billy Dee Williams (Lando Calrissian), and Warwick Davis (Wicket the Ewok) shared their own tributes to the man who brought Darth Vader to life:
More sad news. Dave has gone. I don't think 3PO ever faced Vader's mighty presence on set, other than as a bag of bits on Chewie's shoulders in the carbon freezer. But Dave's iconic figure dominated the finished film in '77 and has done so ever since. And will continue to do so.

— Anthony Daniels (@ADaniels3PO) November 29, 2020
Incredibly sad to hear Dave Prowse has passed. It was a great gift to work with him and an honor to call him my friend 💔#RIPDaveProwse #StarWars

— Billy Dee Williams (@realbdw) November 29, 2020
So sad to hear of the passing of a #StarWars family member, Dave Prowse. He taught me to cross the road safely #GreenXCode & a signed Darth Vader poster from him took pride of place on my bedroom wall. To the 11yr old me he was a true hero. Now one with the Force. RIP DaveProwse

— Warwick Davis (@WarwickADavis) November 29, 2020
While he does not have a social media presence, Star Wars franchise creator George Lucas released a statement praising Prowse's take on the character encapsulating everything he wanted to see after penning the screenplay:
Geroge Lucas on the passing of Darth Vader actor David Prowse. pic.twitter.com/AJGebTsCHG

— Clayton Sandell (@Clayton_Sandell) November 29, 2020
The Peter Mayhew Foundation shared an image as a tribute to Prowse alongside Kenny Baker (R2-D2) and Mayhew (Chewbacca), both of whom are no longer with us:
RIP Dave Prowse. I hope you're up there sharing a pint and a story with the boys. #DarthVader #DaveProwse #RIPDaveProwse #StarWars pic.twitter.com/XoUtq2YihW

— Peter Mayhew Foundation (@TheWookieeRoars) November 29, 2020
But it's not just Prowse's co-stars that are speaking up – newer Star Wars talent are expressing just how much he meant to them. Daniel Logan, who portrayed the younger Boba Fett in Attack of the Clones, Rosario Dawson, who just played Ahsoka Tano for the first time in live-action in the most recent episode of The Mandalorian, and Elijah Wood, who voiced Jace Rucklin on Star Wars Resistance, have all penned their own tributes:
Sad to hear of the passing of a #StarWars family member. RIP Dave Prowse. Darth Vader wouldn't be the same without you in the costume. We had many fun times & laughs at cons together over the years. Glad to have been able to call you a friend. Rest now and be one with the Force! pic.twitter.com/st28CQGckF

— Daniel Logan (@Daniel_Logan) November 29, 2020
Rest In Power David Prowse. The force is with you and your loved ones. Always has been. Always will be. #TimeToShineInTheLight pic.twitter.com/rFkyAJnZnW

— Rosario Dawson (@rosariodawson) November 29, 2020
May the force be with you, David Prowse.

— Elijah Wood (@elijahwood) November 29, 2020
The official Star Wars website also issued a tribute, an excerpt of which can be read below:
"From the moment Darth Vader silently walked on screen in 1977's Star Wars: A New Hope — a towering figure clad in black, stalking slowly but with menacing purpose — it was clear that the world had a new icon of villainy. That was the power of David Prowse. Prowse, the actor who gave the physical performance of Darth Vader in the original Star Wars trilogy, died this weekend. He was 85. Standing 6 feet 6 inches with a strongman's physique thanks to his interest in bodybuilding, Prowse's Vader was an intimidating presence who, with simple gestures, could convey anger, sadness, and lost hope."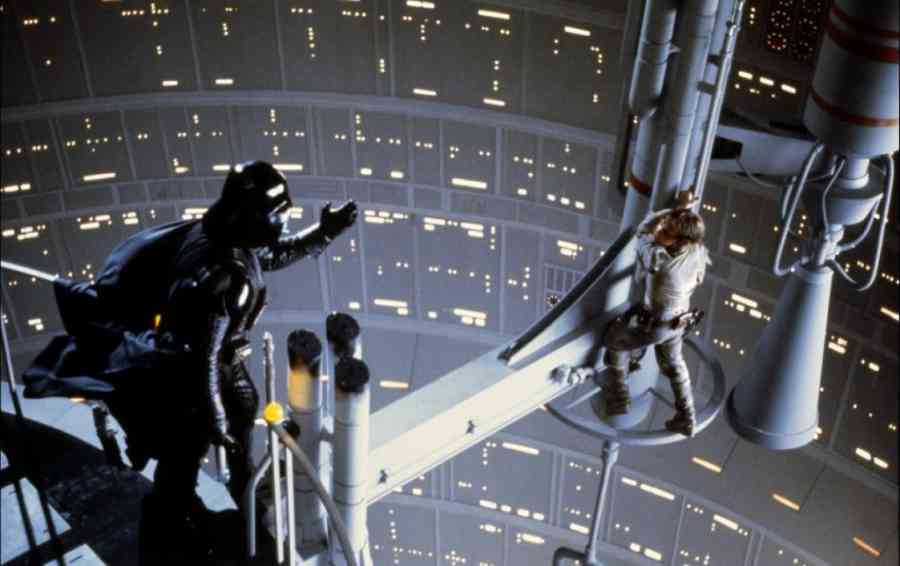 Outside of the realm of Star Wars, some other celebrities have issued condolences, including Star Trek: The Original Series lead actor William Shatner (Captain James Tiberius Kirk), who offered a humorous reinterpretation of the original trilogy alongside condolences:
Saddened to wake up to the news that my Twitter friend David Prowse passed away. David, a literal giant among men, played many roles in his career. His most famous role was being the misunderstood father who tried to give the universe to his very disobedient twins. #DarthVader

— William Shatner (@WilliamShatner) November 29, 2020
John Barrowman, who portrayed Captain Jack Harkness on Doctor Who and Torchwood, also thanked David Prowse for training him for a Broadway role and noted that he enjoyed being with him at fan conventions:
#DaveProwse has passed away. #fanfamily We knew him best as #DarthVader Dave got me into shape/trained me for my Role in Matador. He was a genuine, kind, loving man, loved life, family, fitness and his fans. Dave was a huge part of our #confamily his smile will be missed. Jb pic.twitter.com/t91c5JCcTS

— John Barrowman MBE (@JohnBarrowman) November 29, 2020
Director Edgar Wright also shared a short tribute to the man, specifically for his roles as the Green Cross Code Man, a role obscure to most outside of the United Kingdom but beloved by children who grew up watching the character appear in various public service announcements:
As a kid Dave Prowse couldn't be more famous to me; stalking along corridors as evil incarnate in the part of Darth Vader & stopping a whole generation of kiddies from being mown down in street as the Green Cross Code man. Rest in Peace, Bristol's finest. https://t.co/VYdxM37JWb

— edgarwright (@edgarwright) November 29, 2020
David Prowse, the Force will be with you – always.
Grant has been a fan of Star Wars for as long as he can remember, having seen every movie on the big screen. When he's not hard at work with his college studies, he keeps himself busy by reporting on all kinds of Star Wars news for SWNN and general movie news on the sister site, Movie News Net. He served as a frequent commentator on SWNN's The Resistance Broadcast.