Who Could Be Working on a Star Wars 'Knights of the Old Republic' Video Game Remake?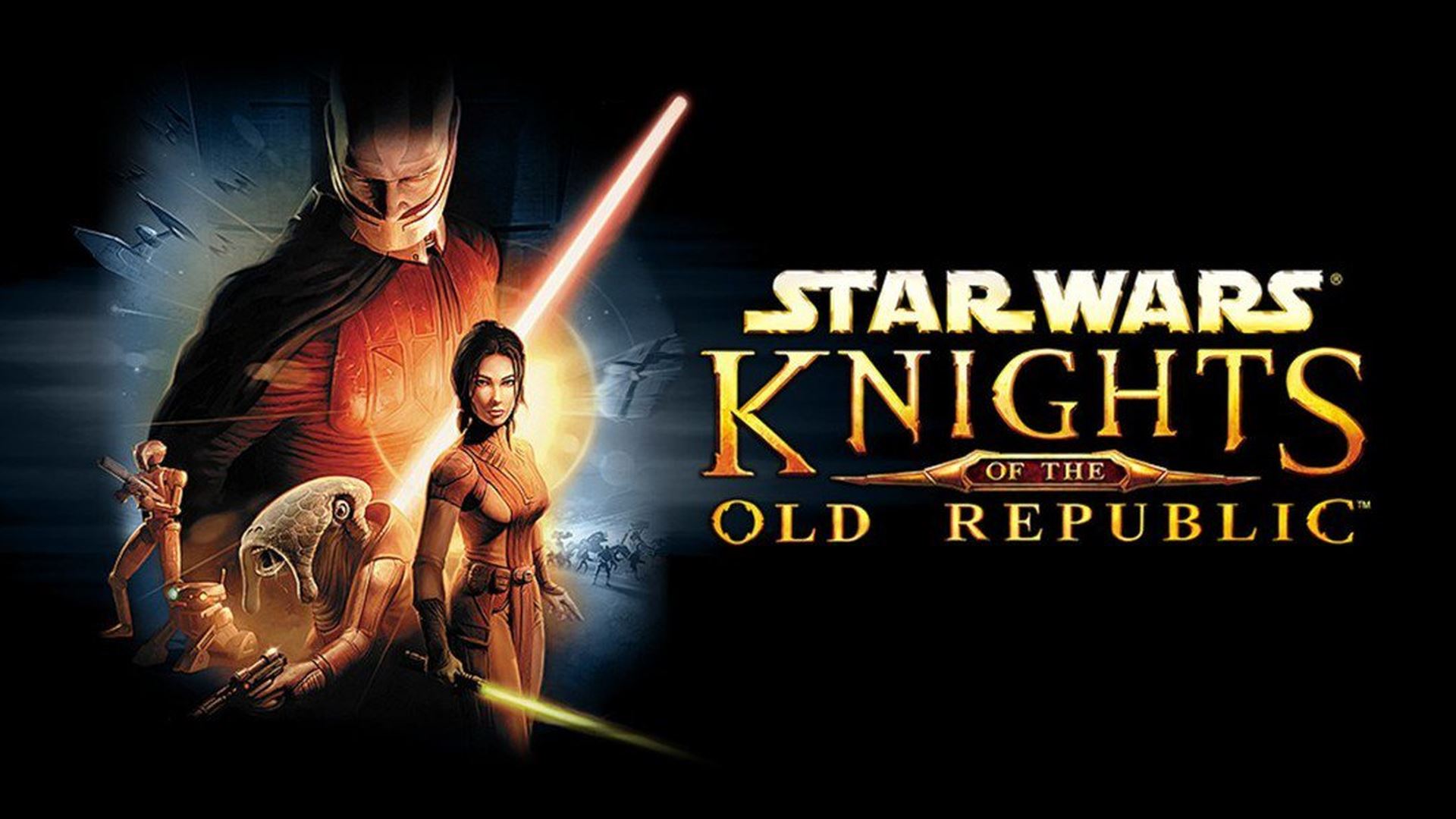 Rumors have been swirling recently that a remake of the beloved Star Wars RPG video game Knights of the Old Republic (KOTOR) is coming in the near future.
Nothing has been confirmed so far, and the rumors don't even state who is overseeing the remake. They do narrow it down however, stating that the remake is not coming from EA, who still holds their Star Wars exclusivity deal for another two years, and that the developer in charge is "not a household name".
This would rule out BioWare, who developed the original KOTOR game but are very much a household name owned by EA. Though if not them, then who? There are a number of potential candidates who could be developing a KOTOR remake that may not be considered household names. We will list our favorite picks below.
Aspyr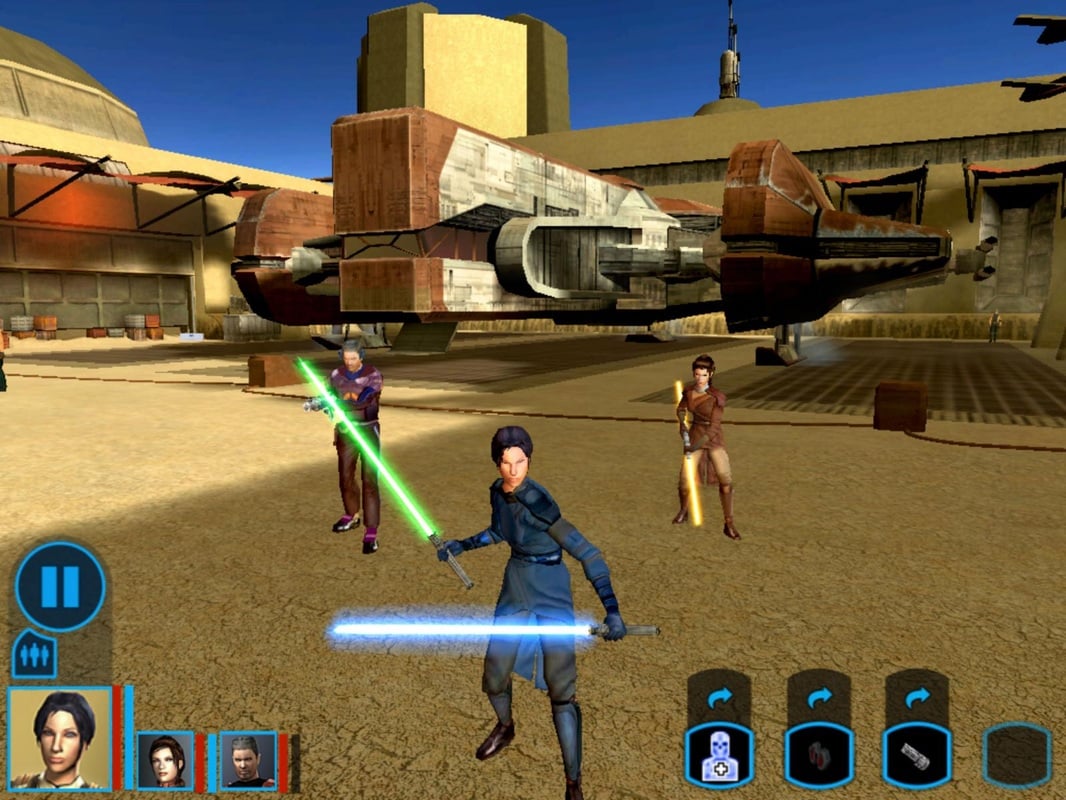 Aspyr likely wouldn't be first on many people's lists when guessing who could be handling this remake. Based in Austin Texas, Aspyr initially made its name porting games from Microsoft Windows to Mac. They successfully ported KOTOR to iOS devices in 2015, and did the same for Knights of the Old Republic II: The Sith Lords in December 2020. They have also re-released Star Wars: Jedi Knight: Jedi Academy and Star Wars: Jedi Knight 2: Jedi Outcast on modern consoles.
Despite their ties to these nostalgic Star Wars titles, it would be surprising to see a developer specialized in porting games from consoles to other devices be handed the reigns for a presumably expensive AAA remake of one of the most popular Star Wars games. However, recent reports have spotted Aspyr hiring former BioWare Austin employees, who would have worked on the original Knights of the Old Republic and the Star Wars: The Old Republic MMO. This could be a pretty big clue that Aspyr have indeed been entrusted with building a new KOTOR game, and hiring BioWare veterans could give them the necessary skills to do it.
Massive Entertainment
Massive Entertainment is owned by Ubisoft and are responsible for creating The Division franchise. Though the developer has seen recent success with The Division 2, it is not what you would call a household name and has already been revealed to be working on an open world Star Wars game. However, if the people at Massive were tackling KOTOR, then we surely would have seen more rumors linking them to the project already.
Besides, Ubisoft are one of the larger game publishers in the industry, so it would be a surprise if they agreed to have their first ever Star Wars game be a remake of an 18-year-old RPG. It seems likely that Massive's Star Wars game is a brand new project.
Obsidian Entertainment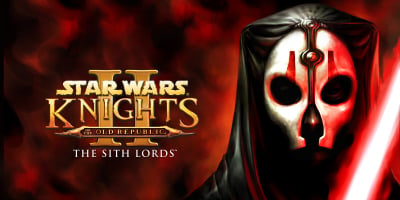 Obsidian is a notable candidate to do a Knights of the Old Republic remake, as the first game they ever made was Knights of the Old Republic II: The Sith Lords, the sequel to the original game. Most RPG fans know Obsidian by now, but not everyone would consider them a household name. Until recently, they were best known for making Fallout: New Vegas back in 2010. They had a big hit in 2019 with The Outer Worlds, but the only major game they released in the nine-year gap between was South Park: The Stick of Truth. Titles such as Pillars of Eternity or Tyranny were definitely successful and well-received though.
So Obsidian are one of only two developers with experience making a AAA Star Wars RPG videogame, but there are some complications. Firstly, their next project is Avowed, the much-hyped fantasy RPG teased last year by Microsoft. Any KOTOR remake would likely have to wait until that game is finished in two or three years, unless they task one of their smaller teams with the job. Also, Obsidian are now owned by Microsoft. On one hand, this gives the developer financial backing to expand and hire a new Star Wars-specific team, but we don't know what this means for exclusivity.
Microsoft might demand that a KOTOR remake is exclusive to Xbox and PC if one of its own studios are making it. While the original game was an Xbox and PC exclusive, it seems unlikely that Lucasfilm Games would be willing to miss out on any PlayStation income. However, Bethesda's MachineGames are currently working on an Indiana Jones game, and we've yet to hear if that's an Xbox and PC exclusive. Bethesda is about to be acquired by Microsoft as well, but it's not guaranteed that Microsoft would demand exclusivity on a Lucasfilm property.
Ultimately, Obsidian are likely too busy with Avowed, ongoing support for Grounded, and other smaller projects to begin development on a Knights of the Old Republic remake. However, there is another Microsoft Studio who might not be…
InXile Entertainment
InXile is another RPG-specialist studio owned by Microsoft, best known for The Bard's Tale and Wasteland franchises. Since Microsoft bought the developer in 2018, they have released two new Wasteland games (including a remaster of the first game in the franchise), but we have no word on what they're developing next. Perhaps a certain Star Wars remake that they're not able to comment on yet?
InXile is a small developer and certainly not a household name, but with Microsoft's money behind them, they could have the resources to build a Knights of the Old Republic remake. If a future Microsoft-owned studio like MachineGames can be trusted with the Indiana Jones franchise, then perhaps InXile could be handed the reins for KOTOR.
Bluepoint Games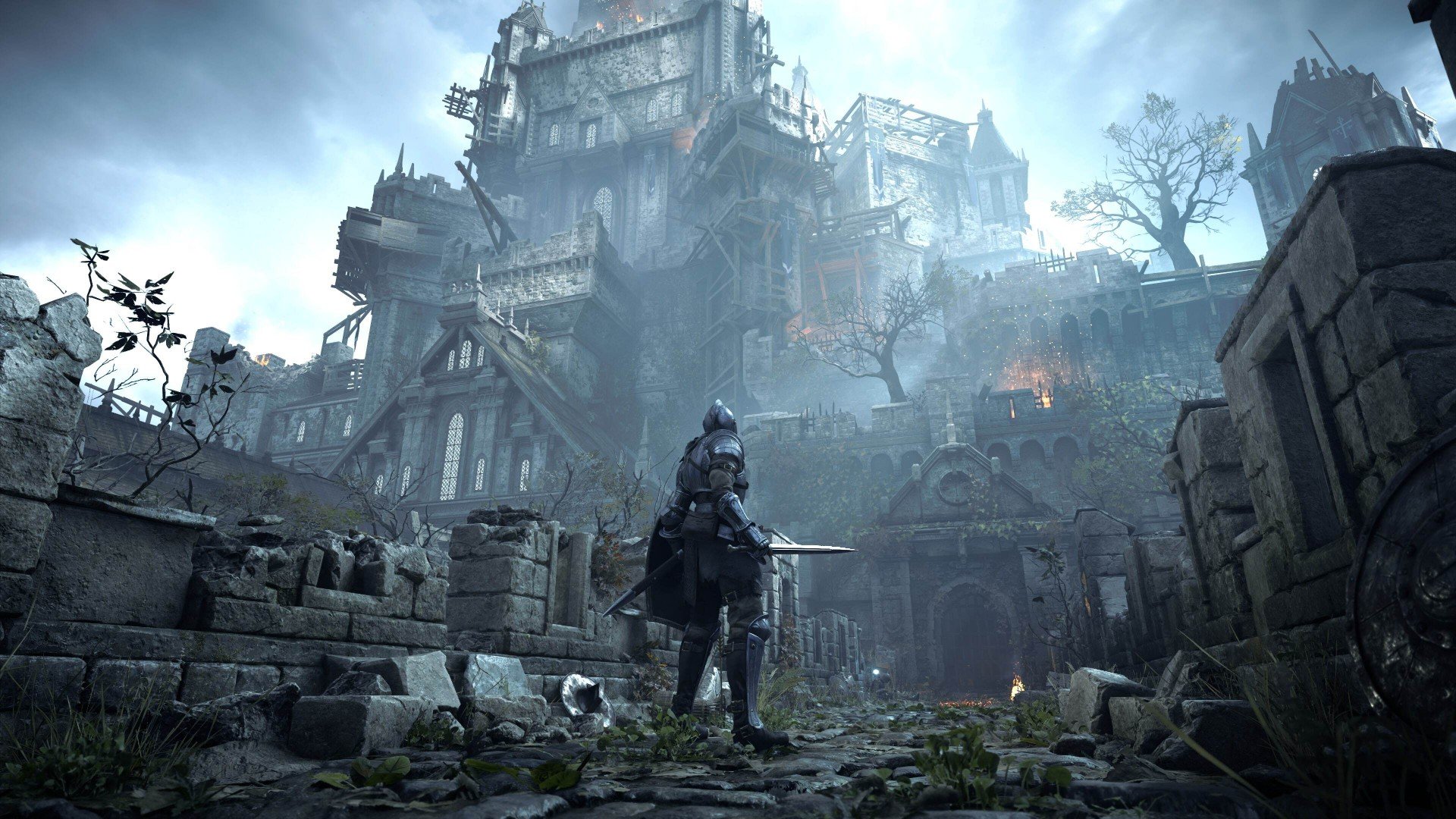 Bluepoint Games is a company that specializes in remaking and remastering older games, mostly for PlayStation. They remastered God of War 2 and God of War 3 in 2009, and were behind the Metal Gear Solid HD Collection in 2011, one of the few remasters of theirs that also came to Xbox.  More recently, they remastered the Uncharted trilogy for PS4 in 2015 and did a full remake of PlayStation exclusive Shadow of The Colossus in 2018. Last year, they released a remake of Demon's Souls for PS5, the only true exclusive on the console for now.
So Bluepoint definitely have pedigree when it comes to remasters, but there are strong rumors that they will soon be acquired by Sony Entertainment, the company behind PlayStation. If that is the case, it is unclear if that would cause problems with exclusivity. Sony would almost certainly demand that it be a PS5 exclusive, like they currently enjoy with the Spider-Man franchise. KOTOR was originally exclusive to Xbox and PC, so Microsoft would have a huge problem with that. It's unclear if they'd have the right to do anything about it, but Lucasfilm Games would also be reluctant to lose money from Xbox and PC audiences as a result of any exclusivity deal.
We don't know what Bluepoint is working on next, so they could be free to work on a Knights of the Old Republic remake, but the politics behind it make it unlikely.
Warhorse Studios
Warhorse have only made one game to date – the medieval RPG Kingdom Come: Deliverance. It was reviewed well upon release, though it didn't make a huge splash commercially. We don't know what's next in the pipeline for Warhorse, and they're certainly not a household name. While the RPG elements in their debut game were engrossing, it's unclear if they'd have the resources and experience needed to handle a proper KOTOR remake.
Those are the best candidates we can think of to build a Knights of the Old Republic remake. Do you agree? Let us know in the comments.
Josh is a huge Star Wars fan, who has spent far too much time wondering if any Star Wars character could defeat Thanos with all the Infinity Stones.