Update! 'Star Wars' Open-World Game Coming from Ubisoft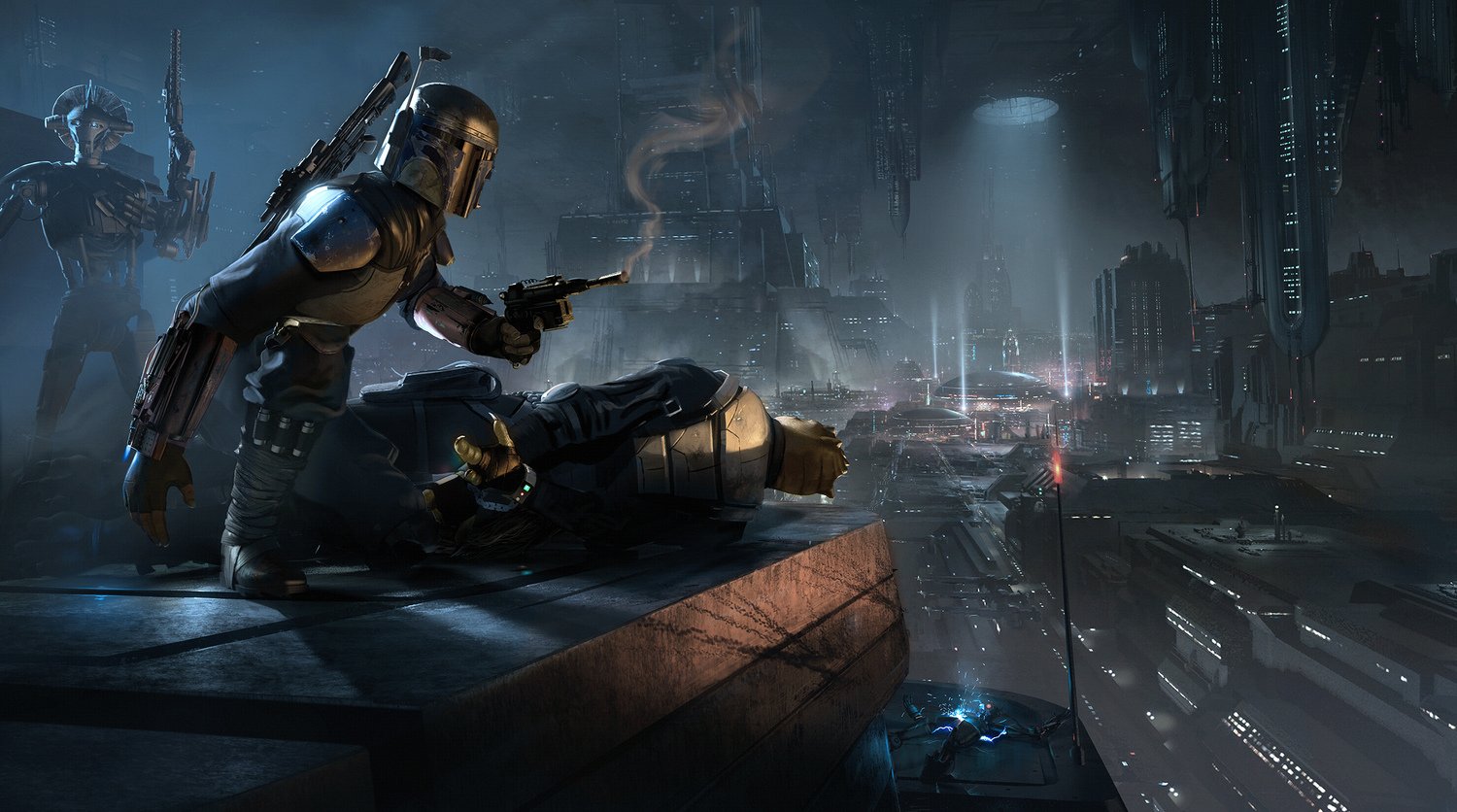 Good news from Lucasfilm Games keep coming as Ubisoft is now set to create an open-world Star Wars video game.
Today, via WIRED, we learned that Lucasfilm Games is entering a partnership with Ubisoft to create an open-world Star Wars game. Massive Entertainment (Tom Clancy's The Division) will be handling the project.
The news arrives only a day after we learned that Bethesda's MachineGames would be tackling a new Indiana Jones title, and two days after Lucasfilm Games, a comeback of sorts for LucasArts, was unveiled and promised a bright future for Lucasfilm's IPs in the gaming world.
Massive's Julian Gerighty, director of The Division 2, will be the game's creative director. The title will use Massive's Snowdrop engine too. We do not have more details at the moment, as the game is only in the early stages and hiring is still underway. As post-launch support for The Division 2 continues, Massive is also working on an Avatar project that was announced back in 2017.
Yves Guillemot, co-founder and CEO of Ubisoft, said the following about the deal with Lucasfilm Games:
"The Star Wars galaxy is an amazing source of motivation for our teams to innovate and push the boundaries of our medium. Building new worlds, characters and stories that will become lasting parts of the Star Wars lore is an incredible opportunity for us, and we are excited to have our Ubisoft Massive studio working closely with Lucasfilm Games to create an original Star Wars adventure that is different from anything that has been done before."
Just like with EA's recent titles, every game coming from other publishers thanks to deals like this one will be part of Star Wars' current canon and continuity. That being said, developers are getting plenty of freedom according to Douglas Reilly, VP of Lucasfilm Games:
"We get no shortage of folks knocking on our door, wanting to play with our toys… What's been most inspiring about the Indy game in particular is it's a passion project for Todd Howard… He came in with a point of view and a story that he really believes in."
Update!
In other news, EA has also confirmed they will keep collaborating with Lucasfilm beyond the expected Fallen Order sequel:
✅ We love Star Wars.
✅ We look forward to continuing our partnership with Lucasfilm Games.
✅ We're making more Star Wars games.
✅ BD-1 is still the cutest.

— Electronic Arts (@EA) January 13, 2021
It appears the party is only starting, so be sure to stay tuned for more Star Wars and Lucasfilm gaming news.
Francisco J. Ruiz is that guy who has watched Jurassic Park a thousand times and loves Star Wars. His hunger for movies is only matched by his love for video games. He graduated in English Studies from the University of Malaga, in Spain. As he keeps writing about what he enjoys (and doesn't) for websites all over, he's continuing his studies.