Giancarlo Esposito Talks About Filming the Last Scene of 'The Mandalorian' Season 2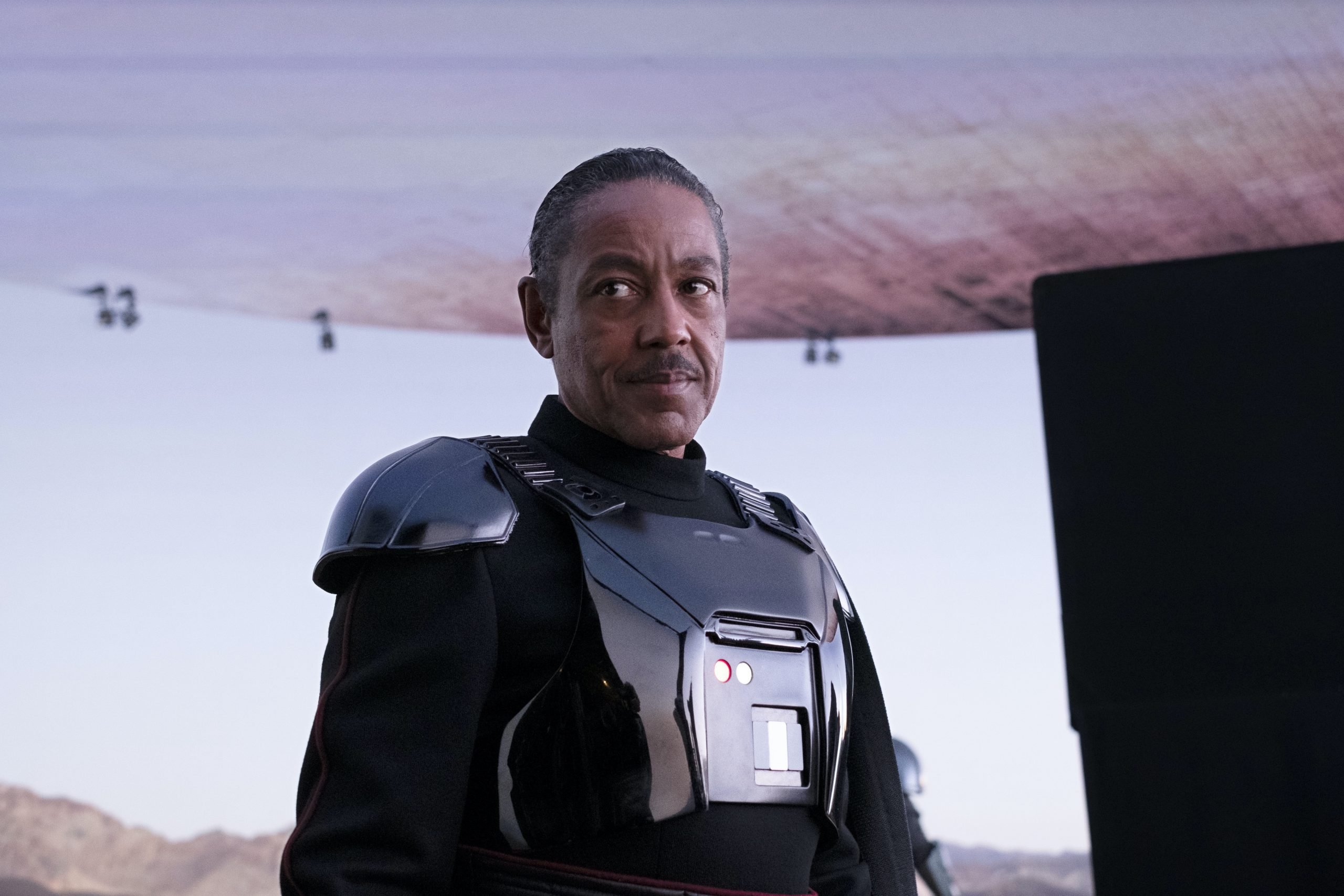 We've known for a few months that the cast of The Mandalorian  was kept in the dark about Luke Skywalker's return in the final scene of Season 2. Instead, they were told that Jedi Master Plo Koon was the one picking up Grogu from Din Djarin. Katee Sackhoff discussed this earlier this year, and it was something that was brought up again in the behind-the-scenes documentary on those last few minutes of Chapter 16: The Rescue. Now, Giancarlo Esposito has also given his point of view on the scene.
Speaking to Screen Rant about the upcoming video game Far Cry 6, Esposito said the following:
I got to tell you, they're so good at keeping secrets and allowing us to know just enough, but not enough to be able to really get what's happening. None of us knew. I mean, it is such a great thing that they're able to keep the lid on that. I know that they trusted us to not let it out in the world, but I think by virtue of the fact that it was such a secret, it also gave us the ability to surprise ourselves.
While this is not something completely new, it is always nice to hear another actor involved in this very special scene talk about his/her experience. And Giancarlo Esposito is always someone worth listening to — he's always been seen with a smile on his face whenever the topic of Star Wars or The Mandalorian comes up. His excitement is contagious, and it will continue to be in the future. He already said last year that Jon Favreau has some great things planned for Moff Gideon in Season 3.
Season 3 is either already filming, or about to begin. Esposito said last month that filming was imminent, and Carl Weathers confirmed it would begin in September. Hopefully, we'll have more solid news about this in the next few weeks.
Miguel Fernández is a Spanish student that has movies as his second passion in life. His favorite movie of all time is The Lord of the Rings, but he is also a huge Star Wars fan. However, fantasy movies are not his only cup of tea, as movies from Scorsese, Fincher, Kubrick or Hitchcock have been an obsession for him since he started to understand the language of filmmaking. He is that guy who will watch a black and white movie, just because it is in black and white.