New Character Posters Released for 'The Mandalorian' Season 2
We're just a few weeks away from the return of The Mandalorian and Disney have just released four brand new character posters featuring the returning heroes of Disney Plus' flagship series.
Released by the official Mandalorian twitter account the posters feature the Mandalorian himself, Din Djarin (Pedro Pascal), former Rebel shock trooper Cara Dune (Gina Carano), Greef Karga (Carl Weathers), and, of course, the Child.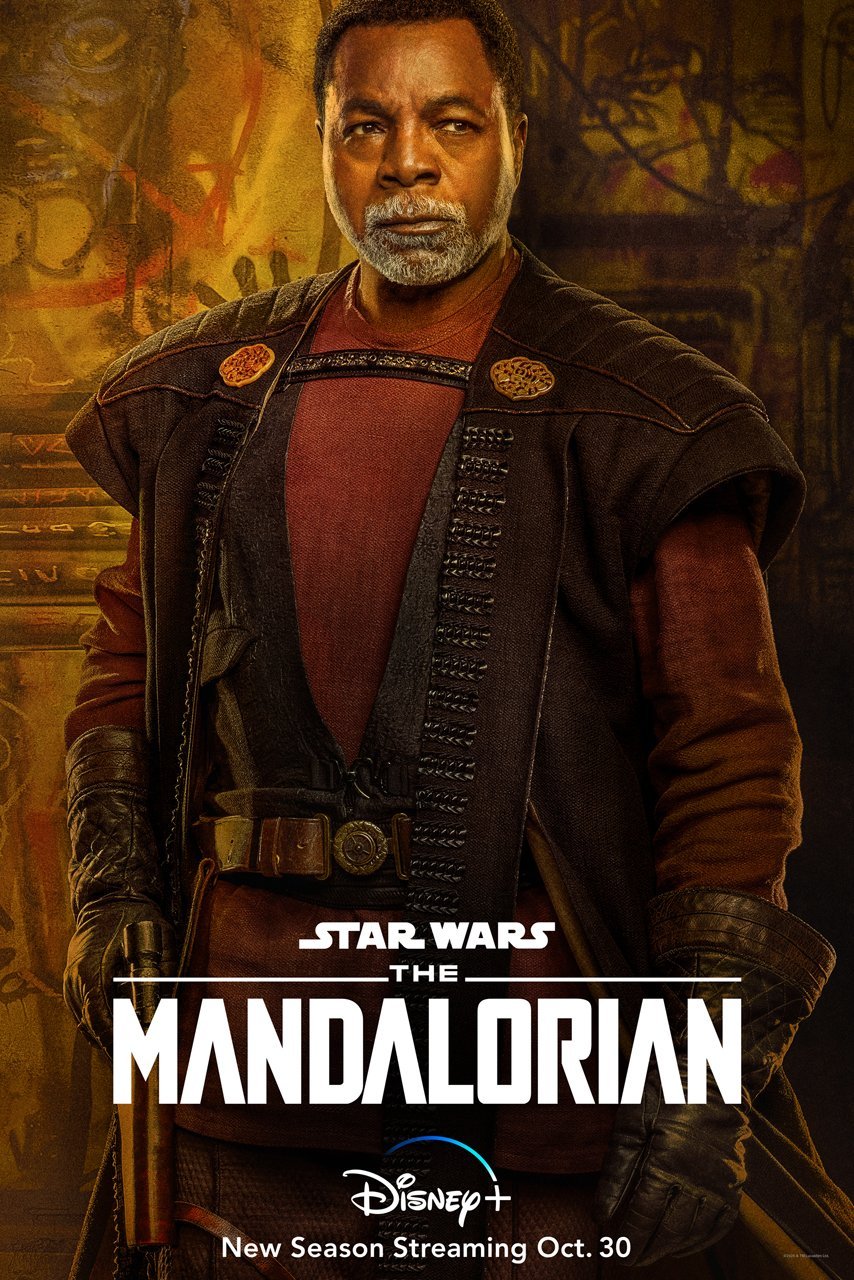 Whilst the new posters give little away about the story of the new season, unless there's some secrets hidden in the graffiti and aurebesh, they do offer a closer look at leads, and at Karga's new outfit. They also show that the Mandalorian's Beskar armor has lost the shine it had for much of the first season, implying that Djarin may have seen some action between seasons.
The Mandalorian returns to Disney+ on  Friday October 30, 2021.
Chris is a lifelong fan of Star Wars, Disney, and super heroes who can't quite believe this golden age of movies and TV we're living in. Having written blogs dedicated to Disney's Aladdin musical and Star Wars Celebration, Chris is excited to be part of the SWNN and MNN teams.