New 'The Mandalorian' TV Spot Features Action Shots and More Footage of Baby Yoda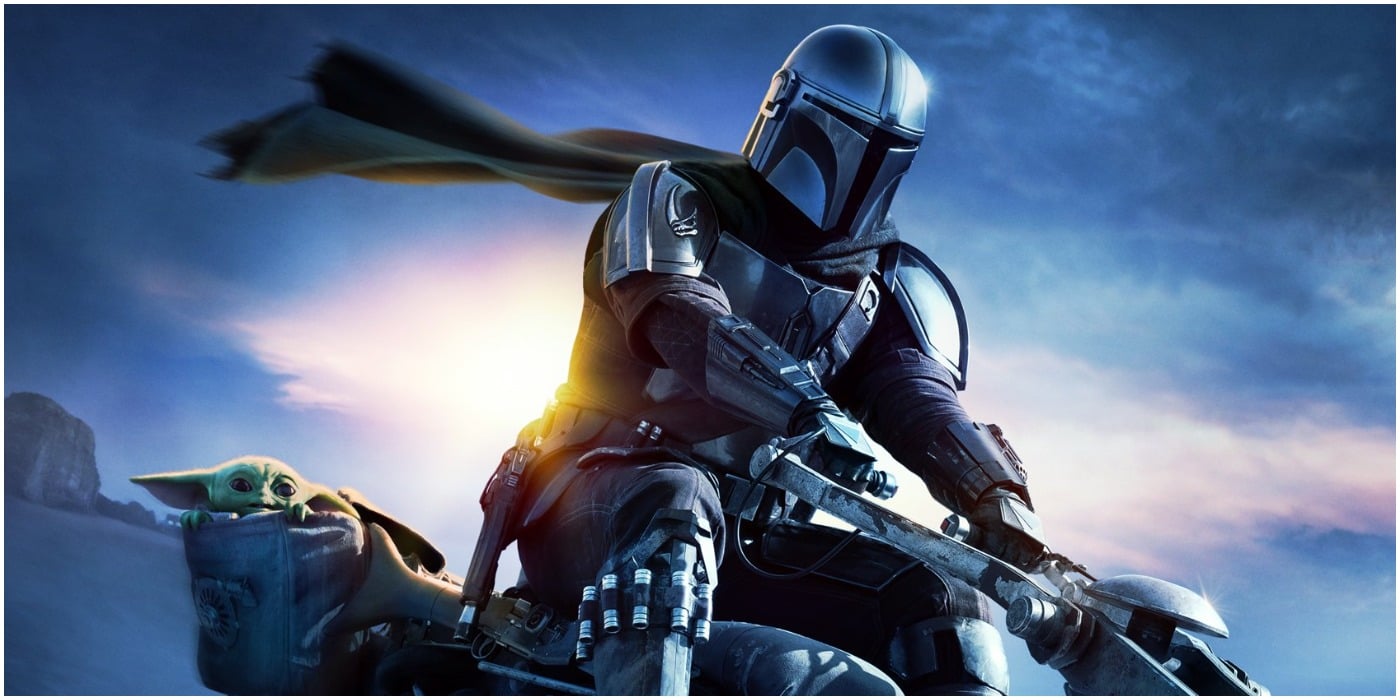 A brief but tantalizing TV spot for The Mandalorian season two dropped today with some exciting new footage. Let's dive in!
The new spot popped up across social media today.
"Wherever I go, he goes." Start streaming the new season of #TheMandalorian Oct. 30 on #DisneyPlus.

— The Mandalorian (@themandalorian) October 12, 2020
The spot opens with a brand new shot of Din Djarin trekking across what is likely the Tatooine desert on his speeder bike. That's followed by some shots already glimpsed in the first trailer for the second season, like the Razor Crest being escorted – or pursued – by a pair of X-Wing fighters.
Also back for a reprise are shots of Greef Karga and Cara Dune on Nevarro, as well as the Imperial Remnant forces charging down a hallway in what may be a base or inside a Star Destroyer. The epic shot of Imperial speeder bikes gunning off a cliff also is seen again.
The brief 30-second trailer really brings the new in the back half, with some new shots that expand the scene from the trailer of the Mandalorian visiting a fighting ring where Gamorreans go at it with axes. One of the Gamorreans was teased as a maquette by John Favreau during filming.
We see again the faceoff between Mando and a character listed in the subtitles of the first trailer as Gore Keresh. The Child ducks inside his pram when The Mandalorian breaks out his whistling birds. This time, we see more of how this goes down.
The birds take out the guards surrounding Mando in a quick, merciless shot. He kicks the enclosed pram away as the fight continues, and The Child goes for a bit of a ride. Mando decks a Twi'lek guard and delivers his signature line: "This is the way."
It's short but the spot only increases the appetite for more Mandalorian. The new season debuts October 30th, only a couple of weeks away now.
Darby Harn is a contributor for Screenrant, CBR.com, Star Wars News Net, and Movie News Net. He is the author of the sci-fi superhero novel EVER THE HERO. His short fiction appears in Strange Horizons, Interzone, Shimmer, and other venues.