New HasLab Vintage Collection Razor Crest Announced at PulseCon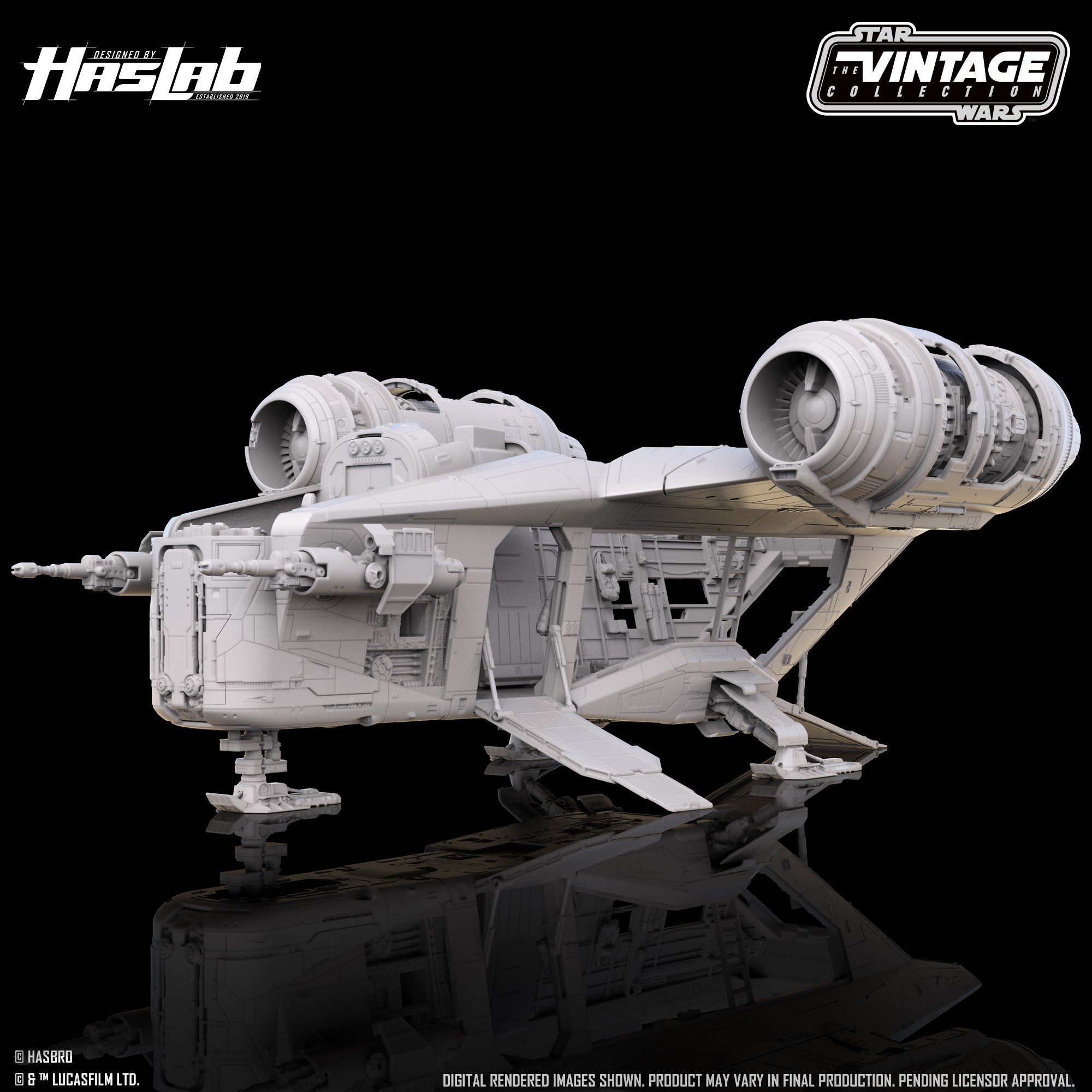 As part of Hasbro's Virtual Pulse Con event this weekend, the company's HasLab announced a new crowdfunded release. You'll recall HasLab's previous entry into the Star Wars toy market was the wildly popular Jabba's Sail Barge release. This time the company has decided to move to a more current Star Wars property and work on a monster 3.75″ scale Razor Crest from The Mandalorian.
HasLab's Razor Crest is going to be huge. They've scaled it to fit the current Vintage Series line of 3.75″ figures, which means the ship will be over 30 inches long, 20 inches wide, and 10.5 inches tall.  So like Jabba's barge this is going to be massive.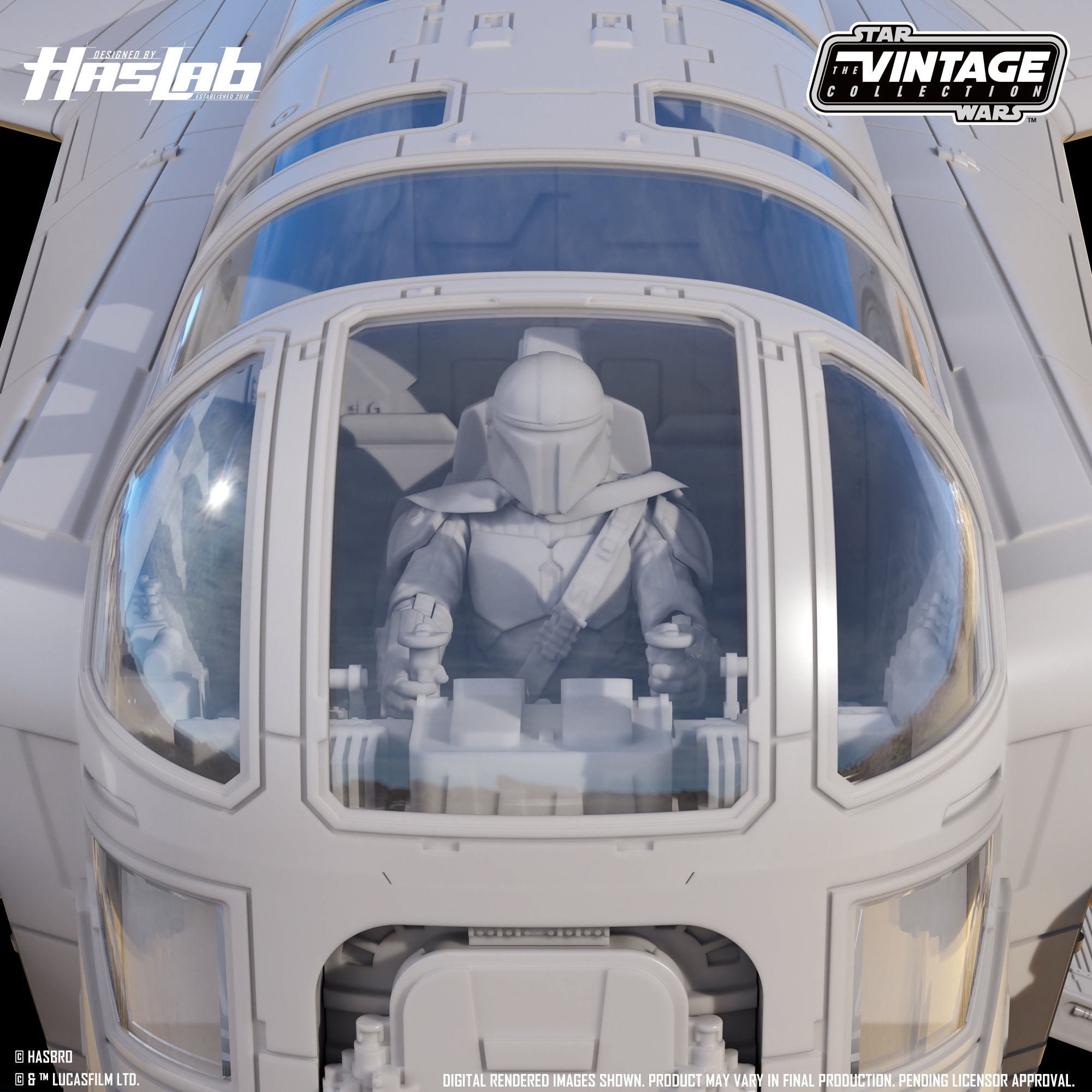 Check out some of the details from Haslab's site:
 The cockpit opens to reveal a fully detailed interior with three seats that fit Vintage Collection figures
 Detachable engines and removeable hull panels to recreate the season 1 scenes of the Jawas breaking down the ship for scrap
 A weapons locker with included, removeable, show-inspired weapons accessories to make sure your figures are always ready for whatever the galaxy throws at them
 A carbon freezing chamber and cargo hold with cargo netting
 Bounty hunters can make an entrance — or a fast exit — with opening rear and side doors and lowering ramps
 Removeable landing gear
 Bunk area with space for a figure to hide
These are just some of the features you can expect in The Vintage Collection Razor Crest. Oh yeah, and we're including a brand-new figure: the Mandalorian himself adorned in his Beskar armor, along with a one-of-a-kind soft-goods cape, so he can be easily placed in the cockpit.
Hasbro Star Wars: The Vintage Collection Razor Crest has already officially hit its crowdfunding goal. But, as an added bonus for backing the Razor Crest in just over 24 hours, Hasbro Star Wars is offering a tier unlock. If the project can reach 8,000 backers, each individual backer will receive an Escape Pod add-on accessory.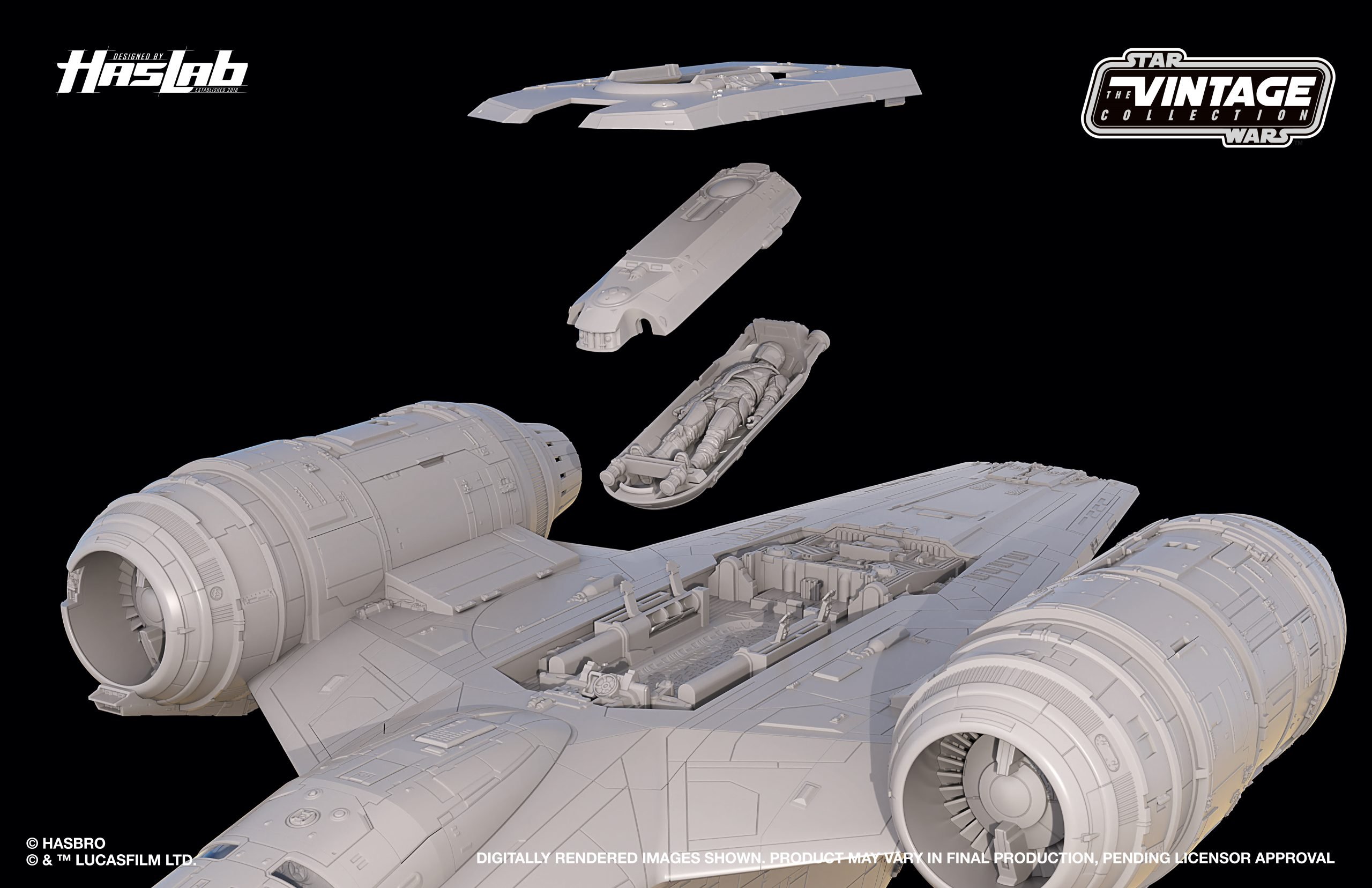 So, if you haven't backed the project yet and want to make sure we get that escape pod add-on, head over to HasLab now to put in your order, check out more images, and get more details on the release.