ILM Reveals How the Razor Crest Came to Life in 'The Mandalorian'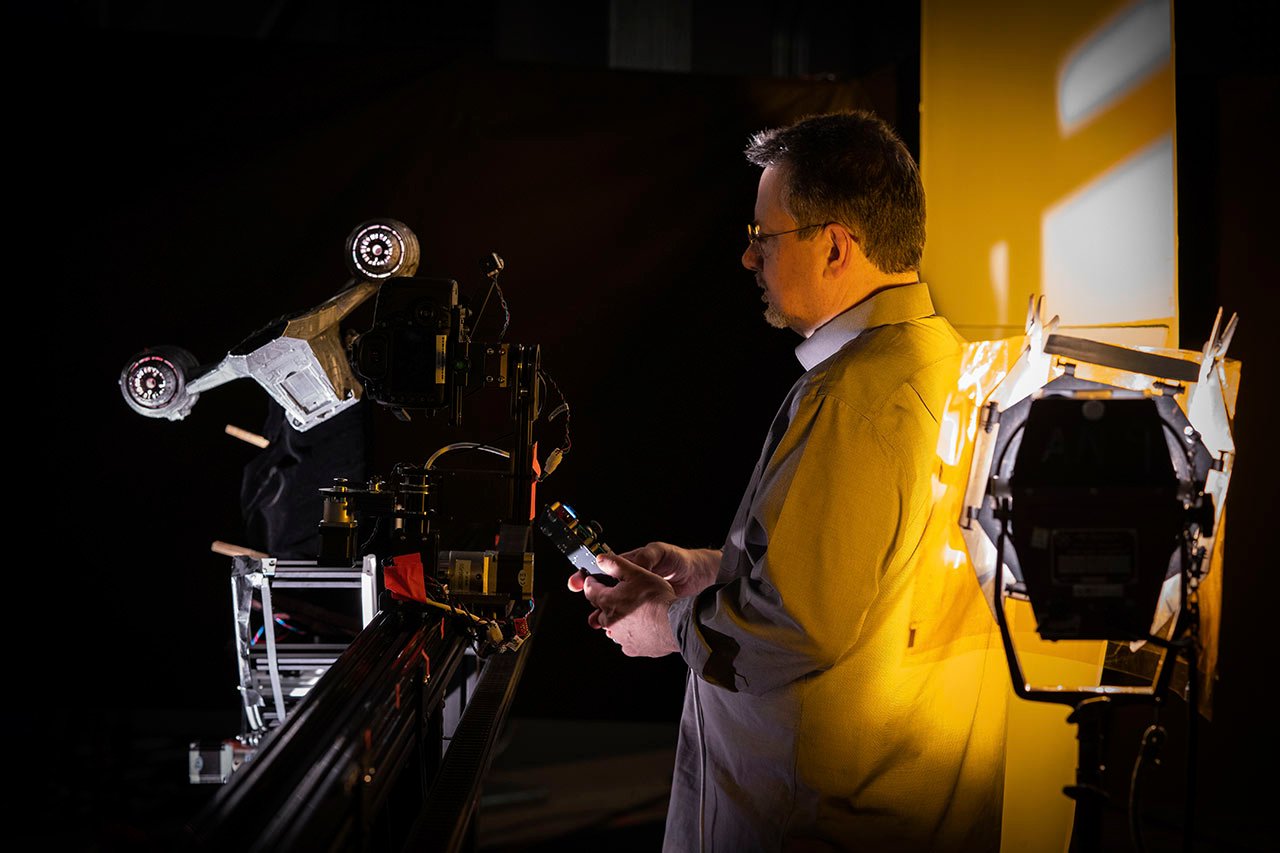 ILM has released a new and very insightful mini-documentary on how the ship for The Mandalorian, the Razor Crest, was created. This is yet another behind-the-scenes look at the outstanding and revolutionary visual effects used by the Disney Plus hit show, which won the Emmy for that category last week. Not only did the show pioneer the so-called Volume technology, which is set to revolutionize the entire industry in years to come, but it also brought back one of the biggest joys of how Star Wars was created back in the 70s and 80s – its models (and the 90s too, remember that The Phantom Menace is the Star Wars movie with the highest number of models used).
The mini-doc also features a lot of behind-the-scenes interviews with the crew that worked on the show. In them, they speak about how the Razor Crest was inspired by military aircrafts like the A-10 Warthog, from the Air Force, and several other WWII ships.
Additionally, StarWars.com managed to interview the director of the mini-documentary, Chris Hawkinson, who told them:
"Miniatures and motion control are in our DNA at ILM, and it's been over 15 years since we have done a motion-control shoot. Documenting the process wouldn't have been possible without the support of the company and filmmakers."
He added:
"We spent just over two months gathering interviews and shooting behind-the-scenes footage and finished post production during shelter-in-place. From the design of the ship, to the engineering the motion-control rig and model mover, to the incredible level of detail in the miniature, to the passion everyone brought to the project… It's movie magic. It's what inspired me growing up, and helping tell the story was one of the greatest joys of my career."
The Razor Crest will be back on our small screens when Star Wars: The Mandalorian debuts its second season exclusively on Disney Plus, on October 30. You may check out the trailer released last week here, and some exclusive images here.
Here is Inside ILM: Creating the Razor Crest:
Miguel Fernández is a Spanish student that has movies as his second passion in life. His favorite movie of all time is The Lord of the Rings, but he is also a huge Star Wars fan. However, fantasy movies are not his only cup of tea, as movies from Scorsese, Fincher, Kubrick or Hitchcock have been an obsession for him since he started to understand the language of filmmaking. He is that guy who will watch a black and white movie, just because it is in black and white.