First Look at a New Lightsaber From 'Star Wars: The High Republic' Revealed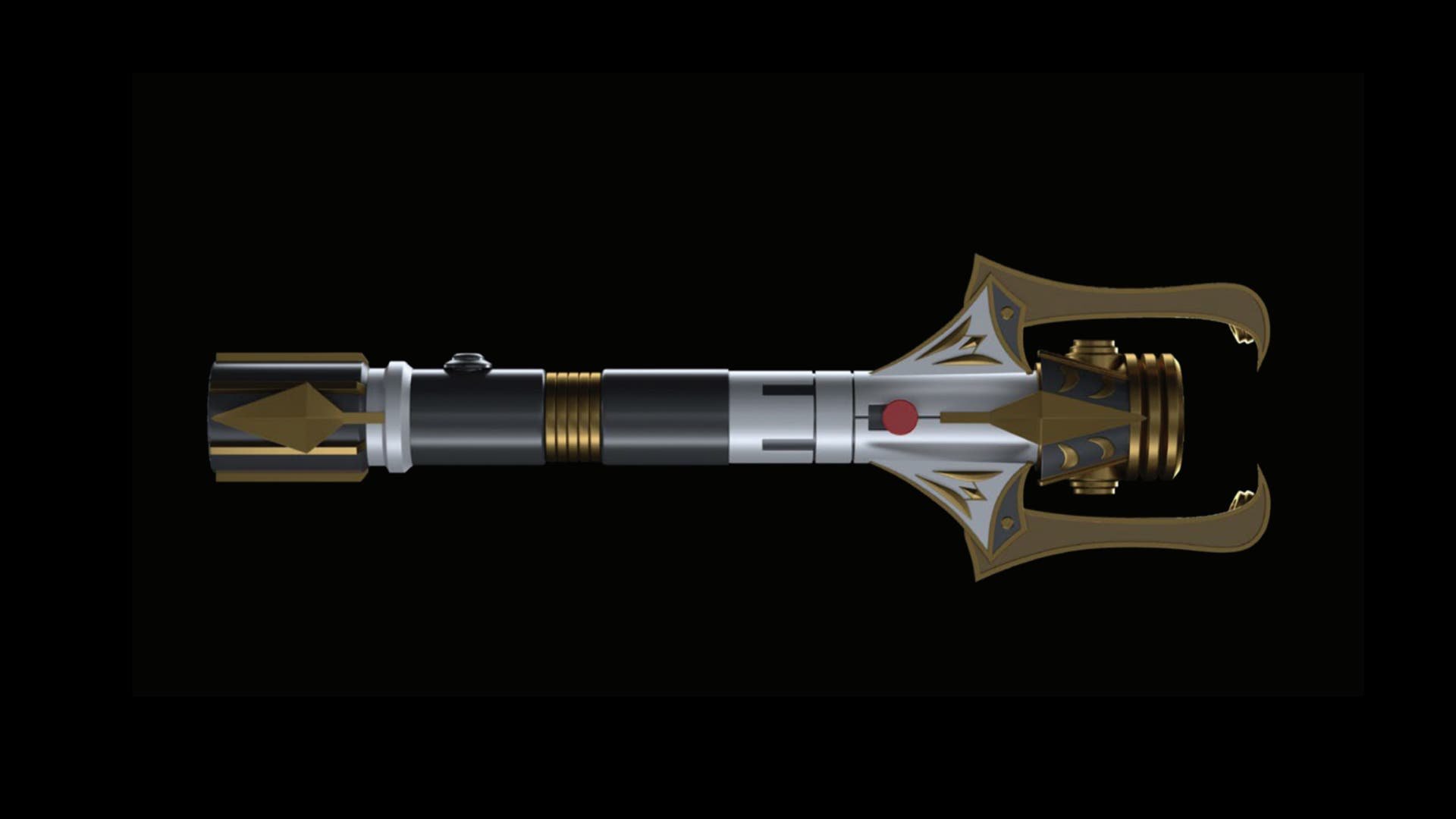 The upcoming visual guide Star Wars: The Lightsaber Collection will no doubt be full of fascinating facts about everyone's favorite elegant weapon. But hidden in the pages, it seems we will be getting our first look at a new laser sword from the forthcoming High Republic publishing effort.
Today, StarWars.com revealed the first look at the brand new lightsaber, which belongs to Jedi Master Stellan Gios. Because Star Wars: The High Republic is set hundreds of years before The Phantom Menace, Gios' weapon has a more medieval look to it: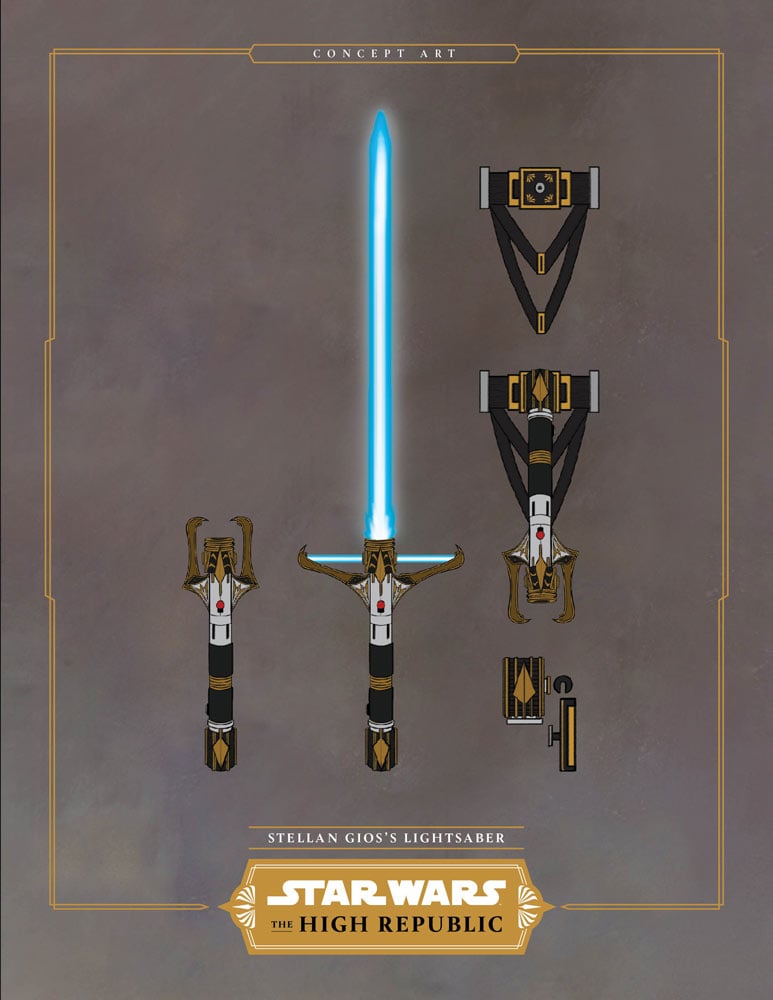 The design seems to take inspiration from Kylo Ren's crossguard saber, but with some more classical influences mixed in. Lucasfilm Publishing creative director Michael Siglain explained:
We wanted to make the Jedi distinctive and instantly recognizable as Jedi Knights of the High Republic, and that applies not only to their clothing but to their lightsabers, as well… Internally, we often refer to the Jedi of this era as 'the Jedi Knights of the Round Table.' Taking that idea one step further, their sabers can be viewed as their own versions of Excalibur."
Artist Grant Griffin originated the early designs, which were further developed by Disney Publishing illustration manager Jeff R. Thomas. He described his process working on the idea:
I started sketching and came up with a silhouette I really liked, but the practicality of holstering/sheathing it nagged at me until I had the idea that the crossguard didn't have to be stationary. Perhaps it could activate or deactivate with the saber. So after some more sketches and some back and forth with Lucasfilm, it was decided that the crossguard would activate as opposed to always being open, which would give the saber the slimmer silhouette while holstered and would lend itself to some great visuals when activating."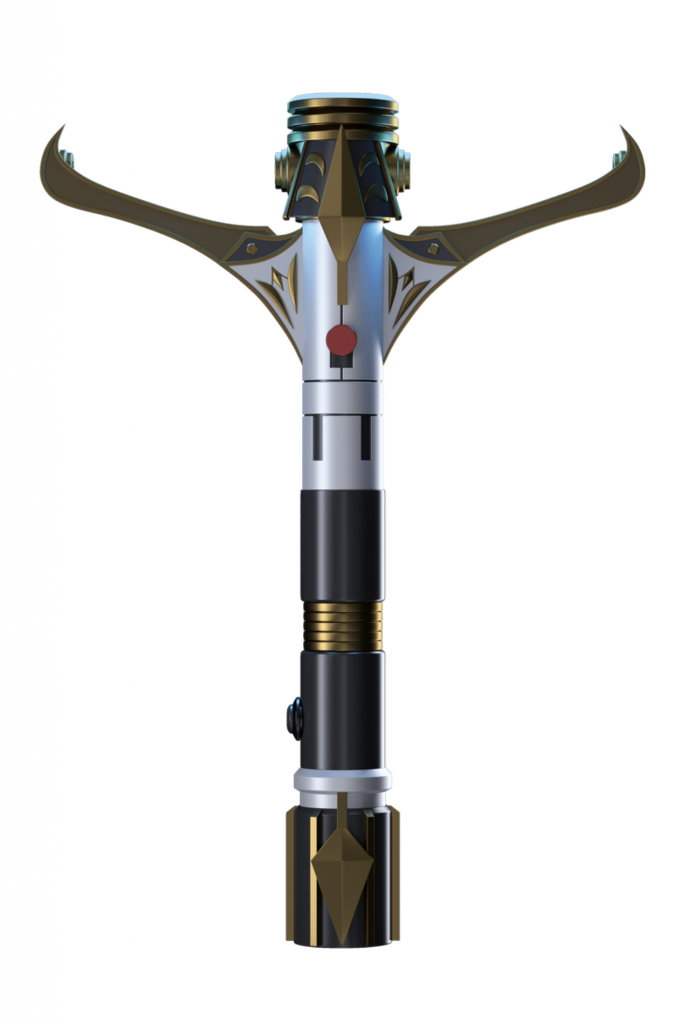 The retractable guard is a truly impressive detail, and it goes very well with the blue blade and gold trim to represent the idea of an older galaxy far, far away. This is in stark contrast to the design of Star Wars: The Old Republic, which was often quite similar to the original trilogy and prequels. It makes sense that things would look older and more refined in what Obi-Wan would describe as "a more civilized age."
The character of Stellan Gios was introduced back in April, and was described as "strong in the force" and a "natural teacher". The image of him that was used back then did feature a crossguard saber, but it definitely wasn't this exquisite design. It's still unclear exactly where Gios will pop up in the expansive multimedia event known as The High Republic. We can only hope that he appears in a visual medium so that we can see this beautiful weapon in action.
Star Wars: The Lightsaber Collection also contains some juicy details about Rey's lightsaber shown at the end of The Rise of Skywalker, as well as the weapons of Ben Solo, Leia Organa, and the Second Sister. The new visual guide by Daniel Wallace will hit stores on October 20th, and you can pre-order the book here.
David is a video editor, stop-motion animator, freelance writer, and movie addict. He currently lives in Michigan with his wife and two dogs and can be found obsessing over director commentary tracks and collecting movie memorabilia. In addition to writing for Movie News Net and Star Wars News Net, he also hosts podcasts like The Movie News Network and The No Guff Podcast.