EXCLUSIVE: Take A Closer Look at Rey's Lightsaber from Insight Edition's The Lightsaber Collection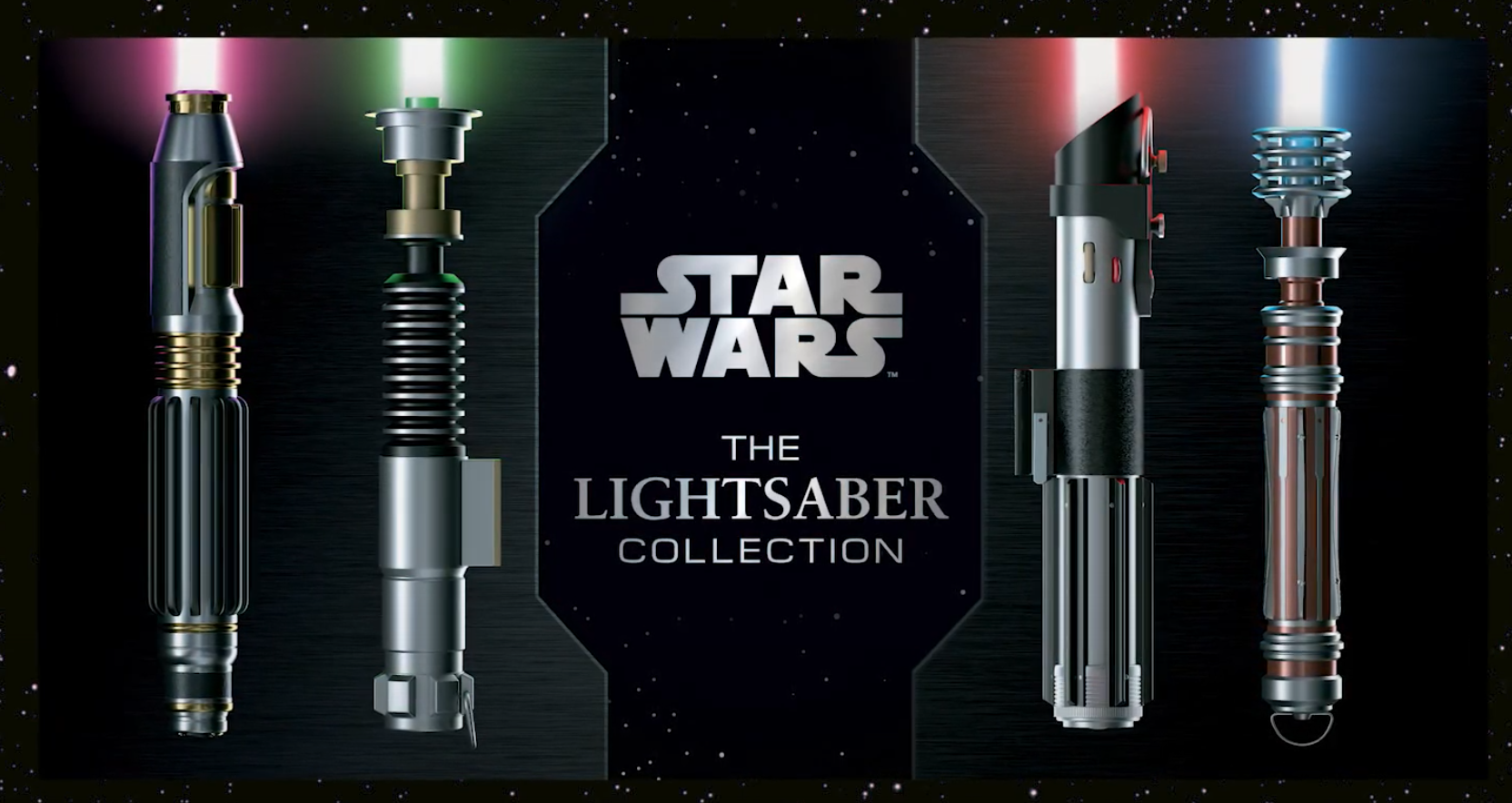 As September greets us we are one day closer to October 20th – release date of The Lightsaber Collection from Insight Editions! As you know, we here at SWNN are huge fans of the books the Insight Editions team dedicates to Star Wars. The Lightsaber Collection is no exception and it may be the one we're most excited about. Today, Insight Editions shared an exclusive with us that we're so pleased to share with you…Rey's lightsaber!! (Yes, THAT lightsaber)

The Rise of Skywalker barely gave us a glimpse of this weapon. Here we get up close with the hilt and blade, constructed from the quarterstaff Rey often carried. While there aren't a lot of details, we know from Rae Carson's novelization Rey started building the weapon between The Last Jedi and The Rise of Skywalker. Also, the portrait of Rey looks like she's about to use it. Makes me wonder how much time passed between the climax of the battle on Exegol and her arrival on Tatooine. Would be great to see this blade in action someday but until then it's nice to see it in this collection.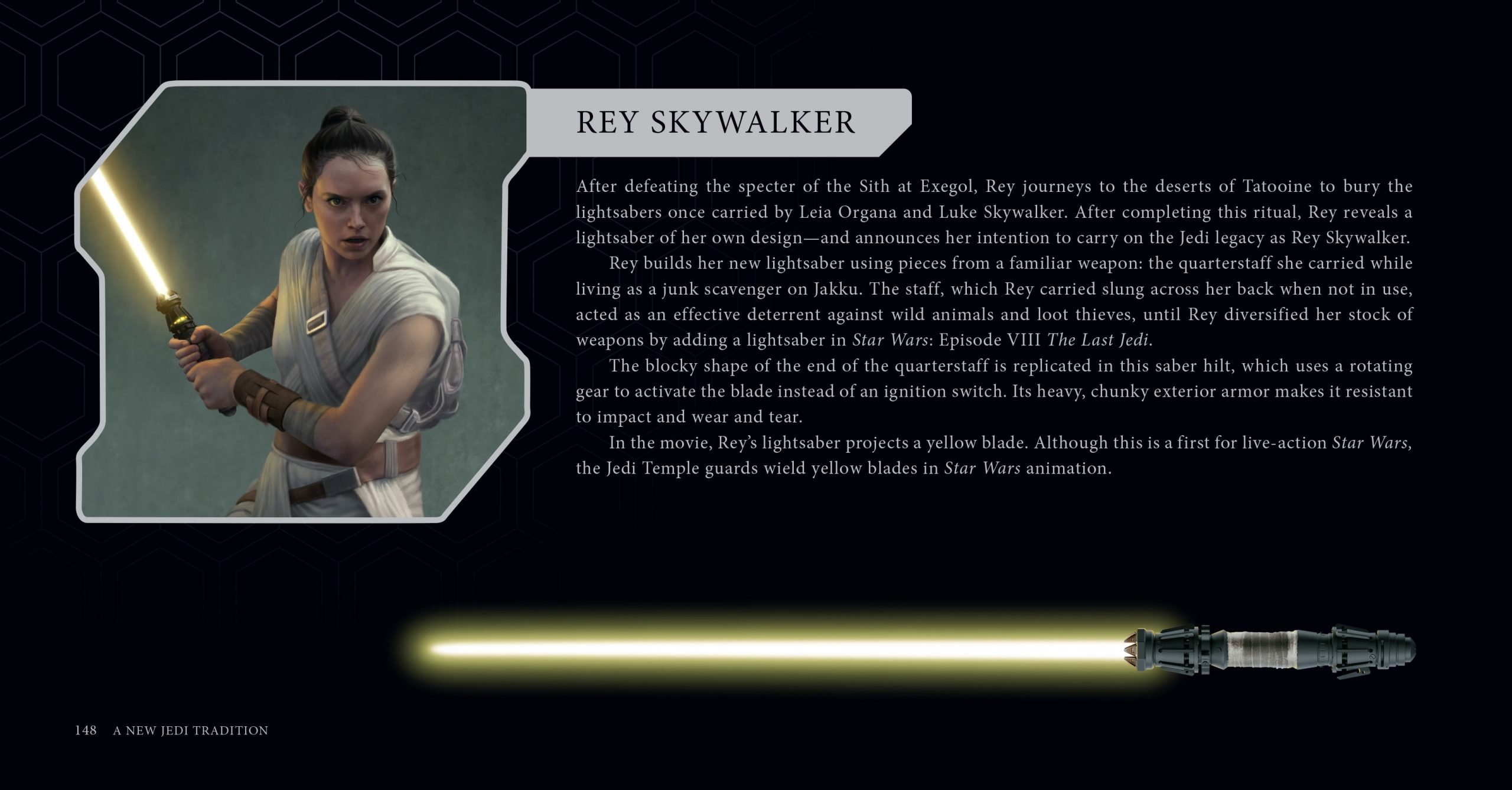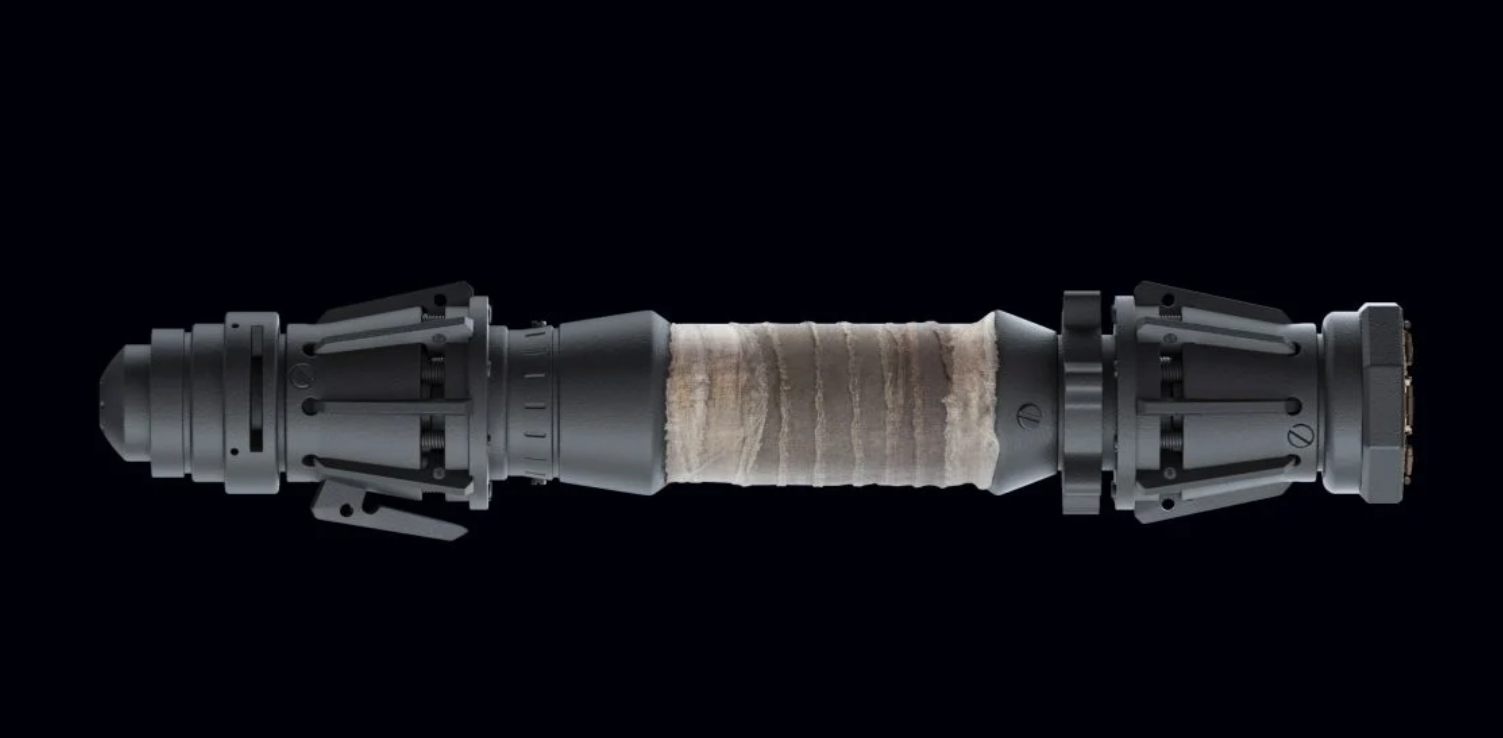 Elements of Rey's journey show up in the unique design. The quarterstaff she carried to protect herself on Jakku, wrapped in fabric from the garments she wore in the lonely desert serves as the foundation.  The yellow blade distinguishes her from other Jedi, suggesting she's a new protector of the galaxy, since this blade color usually belonged to Jedi Temple guards.  However you interpret this lightsaber design, Rey is more than a Jedi, a guardian, or a last name. And I really don't think her story is finished, so it's nice to get better acquainted with this lightsaber.
Star Wars: The Lightsaber Collection arrives October 20th and is available for pre-order.
Kyle Larson lives in Portland, Oregon. When he's not running trails, he's reading and writing.