Giancarlo Esposito Talks Moff Gideon and 'Mandalorian' Season Two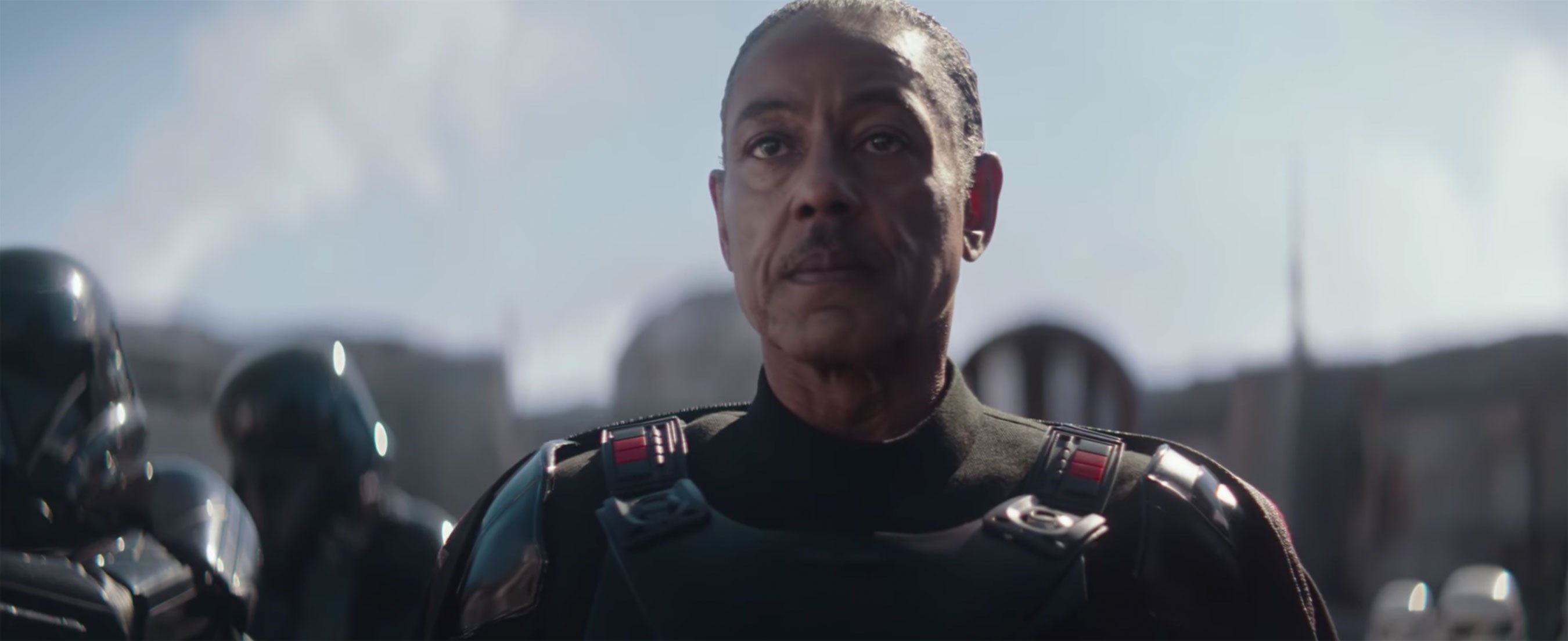 Giancarlo Esposito was recently interviewed by IndieWire about his role in The Mandalorian, where he played Moff Gideon in the last two episodes of season one. The character is returning for the second season of the show, and will presumably have a larger role. One of the distinctive things about Esposito playing the villain in a Star Wars story as opposed to any other villain in the galaxy portrayed on screen is that he is played by a black actor. When asked about this, Esposito said:
"Well, it means a lot to me because I've strived in my career to be colorless. I am of mixed race, half Italian, half African American, and I grew through the period of time where I was relegated to playing thieves and thugs. I learned how to do a Spanish accent, to play Spanish street characters, who were murderers, killers, robbers, the like. So for me, it's a crowning moment when I could get a phone call from Jon Favreau, to say, 'I wrote a role for you.'"
He also spoke a bit about his father's experiences with fascism in Italy in the 1930s, a period not that different from the story told in Star Wars, which has always been inspired by European fascism in that era. The Empire has always emulated Nazi Germany. Esposito's father lived under Mussolini's rule in Italy, and also fled the country to join the resistance, in a very Star Wars-esque move. This was clearly a frame of reference for his son to play Moff Gideon:
"Fascism, communism, for me, can be colorless, because it really boils down to power and money."

"Certainly I'm captivated and in wonder and enthusiasm that this character could be, and is, me; someone who has an understanding of what race and status mean here in America and has suffered of that as well. But my Hollywood family has grown throughout the years to become more and more understanding that we are special, because actors are actors, and you don't have to be a color to play a role."
After that, the interview focused a bit more on what we can expect from the second season of the now Emmy-nominated The Mandalorian. The first season ended on one of the biggest cliffhangers in recent memory, with Esposito's Moff Gideon surviving a TIE-fighter crash and wielding the famous Darksaber, which has very deep roots in the history of the Mandalorians (in fact, it was created by Tarre Vizsla, the first Mandalorian that entered the Jedi Order). Before that, it had only appeared in animated form, in the shows Star Wars: The Clone Wars and Star Wars: Rebels. Speaking about the Darksaber, Esposito told IndieWire:
"It is certainly to be revealed, and I don't know how it will unfold, but I do know we get some more inklings of how he got this saber. We've seen his TIE fighter, and that's an ancient throwback in the world that we're in now. And what I love about the ideas and the expansion of 'Mandalorian' — and I'm almost sure that they're going to expand into new characters and new worlds — is that we will have to wait to understand or have some keys to guide us to understanding how he got this weapon, how he learned to wield it, and what he might want to do with it. I can guarantee you'll get those clues in our next season."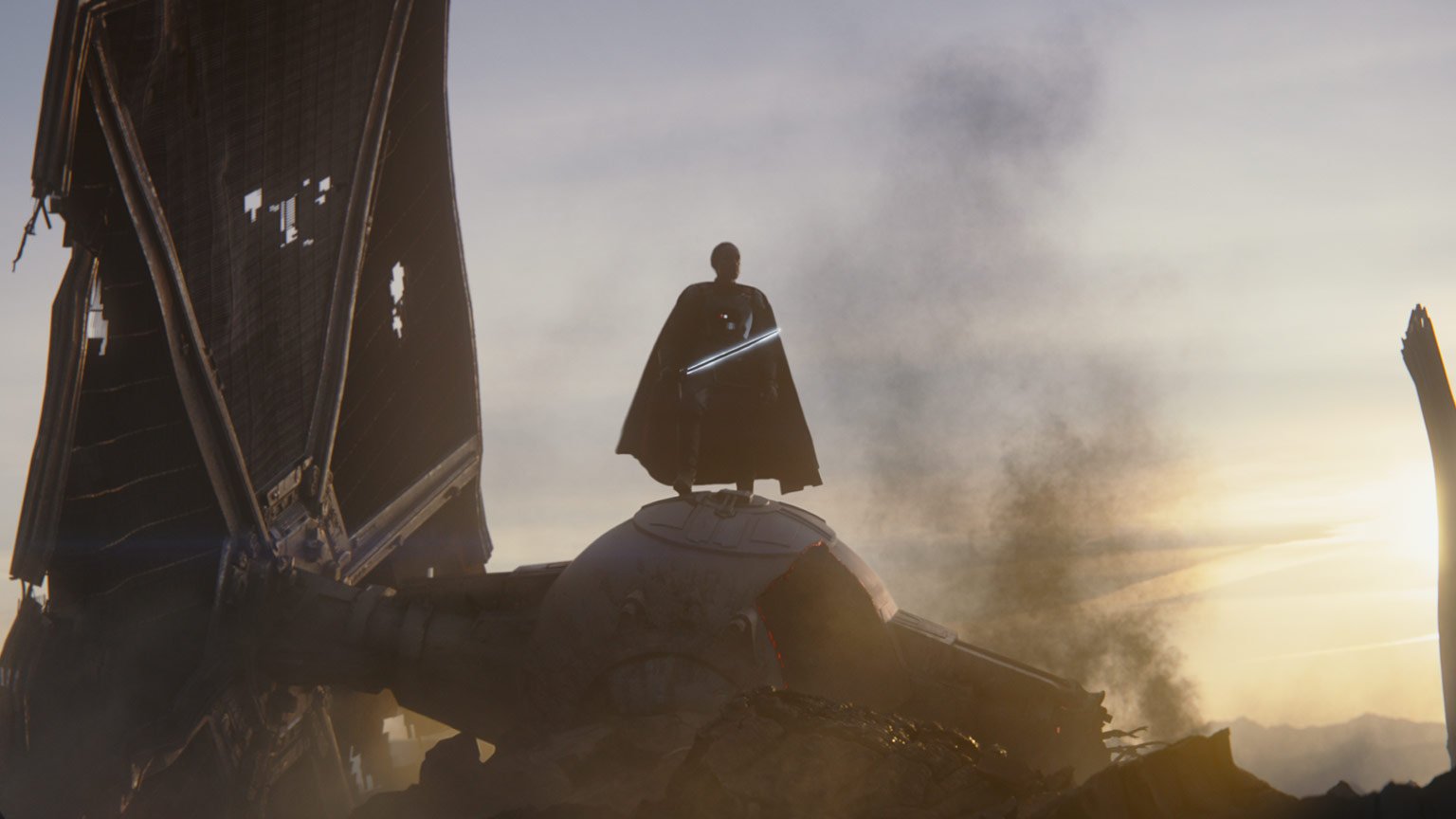 About his role in the upcoming season, he said:
"There may be some surprises because we have an Empire that's fallen, and we have wardens of those Empires, of which Moff Gideon is one, but he's a special warden because he happens to know more than any other. And we don't really quite know, does he want what he wants in terms of the Child? In essence, knowing what the Child is made of, to further humanity? Or does he want it to take control of all of humanity? We don't quite know that yet."
Giancarlo Esposito achieved this year his third and fourth Emmy nominations, and one of the two was for playing Moff Gideon in episode 8 of The Mandalorian. He will compete in the category of Outstanding Guest Actor in a Drama Series against big names like Martin Short or Ron Cephas Jones. He will be seen playing Moff Gideon again when The Mandalorian season two debuts this October, but for fans who can't wait for two more months, there will be a taste of what the show will bring when the trailer debuts in the coming weeks.
Miguel Fernández is a Spanish student that has movies as his second passion in life. His favorite movie of all time is The Lord of the Rings, but he is also a huge Star Wars fan. However, fantasy movies are not his only cup of tea, as movies from Scorsese, Fincher, Kubrick or Hitchcock have been an obsession for him since he started to understand the language of filmmaking. He is that guy who will watch a black and white movie, just because it is in black and white.