Funko Reveals New Star Wars POP Toys Based On 'The Empire Strikes Back' And Ralph McQuarrie Concept Art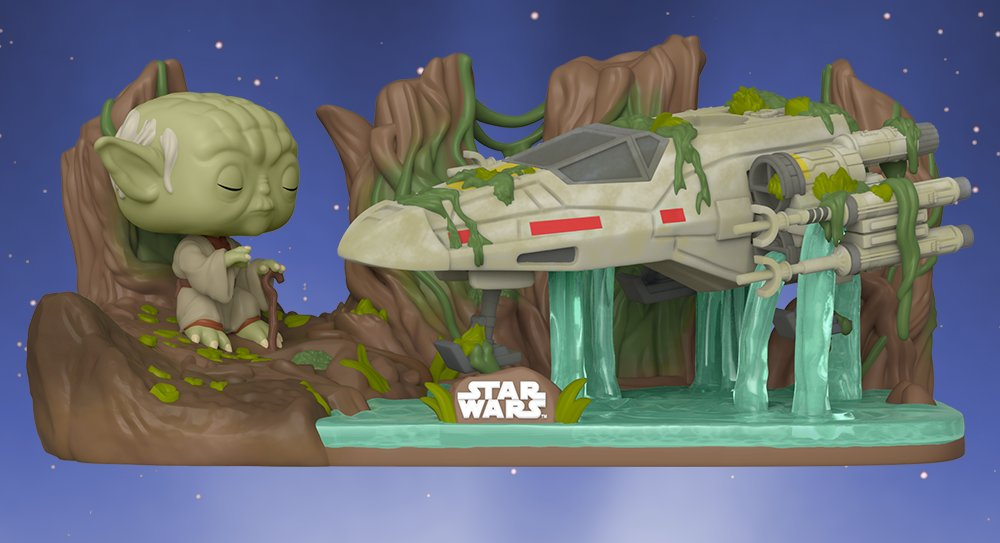 Funko has revealed a line of POP! bobbleheads that they intended to reveal at Star Wars Celebration Anaheim, including several designs made in time for the 40th anniversary of The Empire Strikes Back and several designs based on Ralph McQuarrie's concept art. In addition, they took liberties to call it "Star Wars Celebration Virtual Con" which led many to believe an official virtual event will be held soon by Lucasfilm, which is likely not the case.
Earlier today, Funko have revealed some really cool designs that had been planned to be sold as exclusives in 2020's cancelled Star Wars Celebration event, but that isn't happening anymore, so they had to get creative. For now, they're teasing some neat-looking Funko products tied to the iconic concept art illustrated by Ralph McQuarrie, whose work proved instrumental to creating the look and feel of Star Wars in spite of remaining quite distinct from the films that were made, along with some new designs specifically meant to commemorate the four-decade milestone to one of the most iconic Star Wars movies ever created. Take a look at the six products below:
https://twitter.com/OriginalFunko/status/1296492244808105987
https://twitter.com/OriginalFunko/status/1296493494199083011
Although the wording on these two posts might be seen as a hint that a Star Wars Celebration virtual event is set to happen soon, we advise pumping the brakes on that. Former Lucasfilm Events and Marketing Coordinator Daniel Kennedy clearly saw the rumors swirling about a possible virtual Star Wars Celebration and weighed in on the logistical issues of shadow-dropping a convention out of nowhere.
A Virtual Event wouldn't just sprout up without A LOT of preparation. Any company would want to be actively hyping it up and they would have been working on it/planning guests, going through rep hoops, and content, even before canceling an event so I'll just say that.

— Daniel Kennedy (@DanielKennedyDK) August 20, 2020
I have no involvement in Star Wars anymore and I'm just excited as everyone else. I hope trailers drop and we get to see things too, but we as fans gotta be realistic.

— Daniel Kennedy (@DanielKennedyDK) August 20, 2020
Some things fans should expect are a number of the planned announcements intended for Celebration to hit the public one way or another throughout the rest of the year. Also, the trailer for the second season of The Mandalorian is rumored to be coming soon, so keep your eyes peeled!
Grant has been a fan of Star Wars for as long as he can remember, having seen every movie on the big screen. When he's not hard at work with his college studies, he keeps himself busy by reporting on all kinds of Star Wars news for SWNN and general movie news on the sister site, Movie News Net. He served as a frequent commentator on SWNN's The Resistance Broadcast.